Brown Sugar Plum Cake with Sour Cream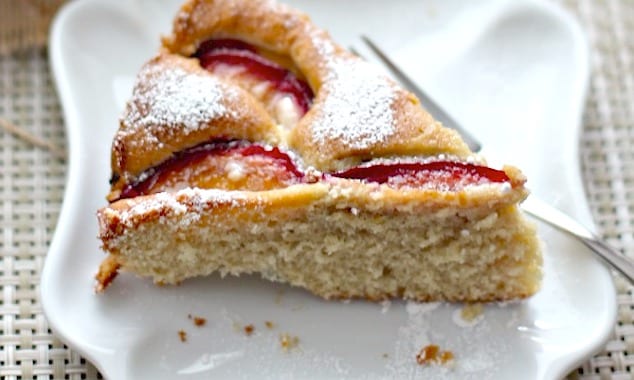 Ripe plums in this moist cake are absolutely divine. Grab a fork and dig in while they're still in season.
By Soni Sinha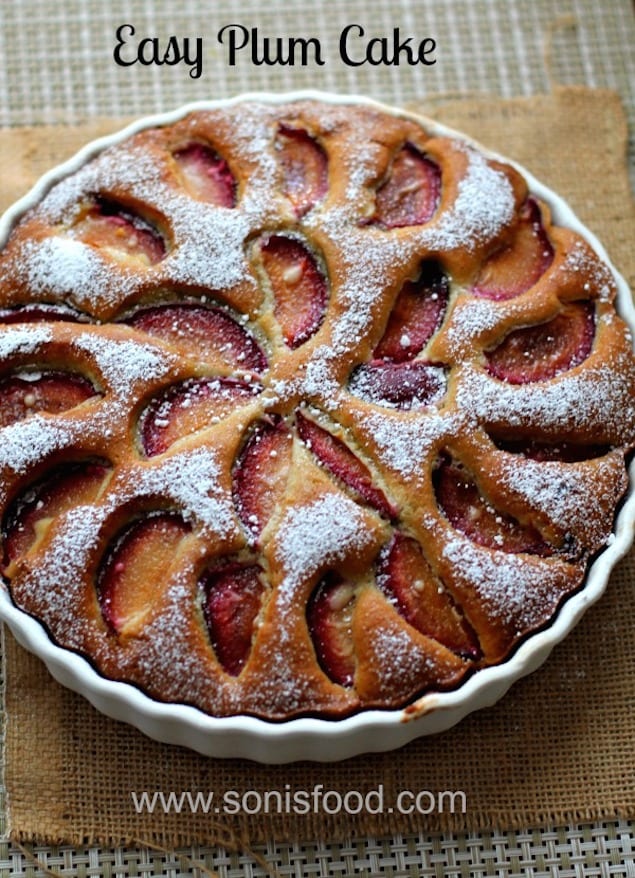 Bright sunny days
gleaming sunshine
on my face,
invigorating,
rejuvenating,
joy of summer
a season,so awaited
for all it brings,
folks elated
summer foods and fruits
in abundance,
cherries,berries and plums
Ah plums,
that's what I need
to revel in,
a dessert indeed
a cake
a delight,
with juicy plums,
all in sight,
a bite is all you need,
to make you crave
this indulgent treat,
on a summer day so fine
in all its beauty,
so divine.
Brown Sugar Plum Cake with Sour Cream
Ripe plums in this moist cake are absolutely divine. Grab a fork and dig in while they're still in season.
Ingredients
Unsalted Butter-1½ sticks room temperature
All Purpose Flour-1½ cups plus 2 tbsp
Baking Soda-1/2 tsp
Salt-1/4 tsp
Packed Light brown sugar-1/2 cup
granulated sugar-1/2 cup
Large eggs-3
Pure Vanilla Extract-1 tsp
Sour Cream-1/4 cup
Plums-4 halved,pitted and cut into eighths
Confectioner's sugar for dusting
Instructions
Preheat the oven to 375 degrees.
Grease a 9 inch cake pan or baking pan lined with parchment paper.
Using an electric mixer beat butter and sugars until light andf fluffy.
In a large bowl mix the flour,baking soda and salt.
With mixer on low,beat in eggs one at a time until incorporated.
Beat in vanilla.
Add in ½ of the flour mixture,then sour cream followed by the rest of the flour mixture.Mix until just combined.
Spread batter into pan and smooth the top with a knife.
Arrange the plums at the top.
Bake for 35-40 minutes or until the a toothpick inserted in the center comes out clean.
Dust with confectioner's sugar once cooled.
Soni Sinha
Soni is a recipe developer, food writer/blogger who creates recipes with a healthy Indian twist. She is a passionate cook and her recipes cater to readers who are are willing to try contemporary Indian flavors in wide ranging fusion dishes that she creates.She shares all her cooking adventures on her blog Soni's Food.