Brown Sugar Cinnamon Pastries with Cocoa-Hazelnut Filling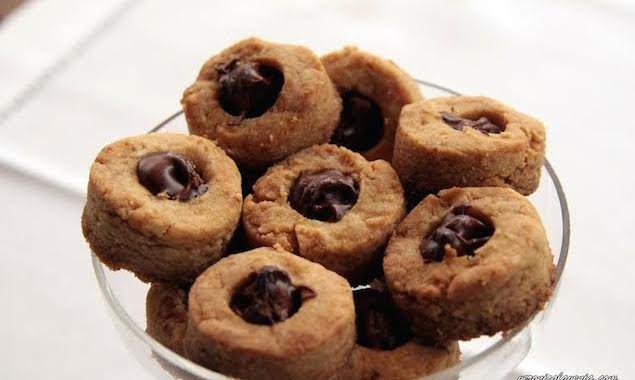 Small, spiced sweets that are perfect to serve after a meal or at tea time made with brown sugar for a golden color and a beautiful aroma.
By Veronica Lavenia
Photo by G. Giustolisi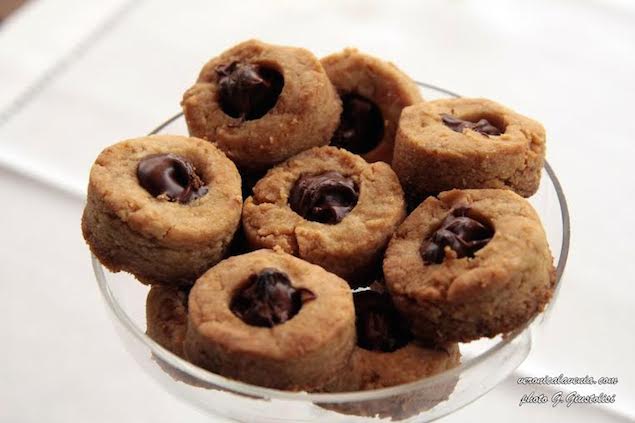 Small, spiced sweets that are perfect to serve after a meal or at tea time. Brown Sugar "Panela" (unrefined whole cane sugar) gives a golden color to pastry and a special fragrance to these tasty desserts.

Brown Sugar Cinnamon Pastries with Cocoa-Hazelnut Filling
Small, spiced sweets that are perfect to serve after a meal or at tea time made with brown sugar for a golden color and a beautiful aroma.
Recipe Type:
Dessert, Baking
Ingredients
200 g (7 oz) high quality unsalted butter
150 g (5½ 0z) "Panela" brown sugar
200 g (7 oz) brown rice flour
100 g (3½ oz-½ cup) Farro (or Kamut) flour
pinch of salt
1 organic egg
1 tablespoon milk
1 teaspoon vanilla powder "Bourbon"
1 and a half teaspoon of cinnamon
cocoa and hazelnut cream spread to taste
Instructions
Knead the butter with the sugar. Add the flours, a pinch of salt, egg and knead until it forms crumbs.
Add the tablespoon of milk, vanilla, cinnamon and knead until a firm dough.
Let stand in refrigerator for 30 minutes, then roll out the dough and cut small cylindrical shapes, with the aid of a stencil. With another circular but smaller stencil shape form a small hole inside without going too deep and stuffed with hazelnut cream.
Place the dessert in a baking tray lined with baking paper and bake at 180°C (350°F/gas 4) for 10 minutes.
Veronica Lavenia
Veronica is a born and raised Italian. She inherited her love for travel, passion for cooking and natural, sustainable, healthy slow food from her parents. Her works have appeared in 'Vegetarian Living', 'Veggie Magazine', 'Lifestyle food', 'Australian Good Food & Travel Guide', 'Chickpea' and 'Free from Heaven', among others. She is the author of "Panini: the simple tastes of Italian style bread"; 'The Rustic Italian bakery", "The Vegetarian Italian Kitchen" and "A Modern Italian table", published by New Holland Publishers Australia.