Broccoli and Mushroom Whole Wheat Pasta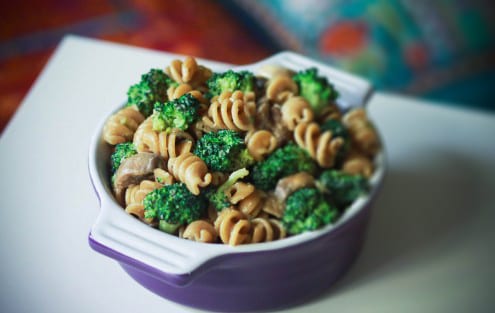 Healthy and nutritious whole wheat pasta with broccoli and mushrooms is a quick and hearty dinner dish.
By Anita Mokashi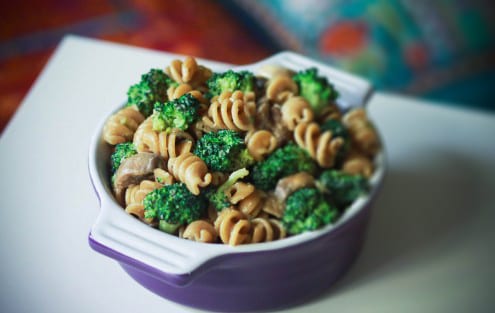 Broccoli and Mushroom Whole Wheat Pasta
Healthy and nutritious whole wheat pasta with broccoli and mushrooms is a quick and hearty dinner dish.
Ingredients
1 cup whole wheat pasta
1 cup broccoli florets
1 cup mushroom
2-3 garlic pods chopped
1 onion chopped
1 cup milk
2-3 green chillies chopped
1 tbsp pepper powder
1 tbsp olive oil
1 tbsp parmesan cheese
salt as per taste
Instructions
Boil pasta and keep it aside.
In a pan heat olive oil.
Add chopped garlic, onions, broccoli, mushroom and green chillies. Let it cook for 10 mins.
Now add milk, cheese, pepper powder and salt. Let it cook for 10 mins.
Finally add pasta and cook for 5 mins.
Serve it hot
Anita Mokashi
Anita Mokashi is based in California, but born and brought up in Mumbai, India. Her blog Crave Cook Click is mostly about Indian cooking, but occasionally she shares recipes from other cultures and cuisines too. Anita is also the publisher of a popular photography blog.