Brie, Cranberry, Turkey, and Prosciutto Sandwich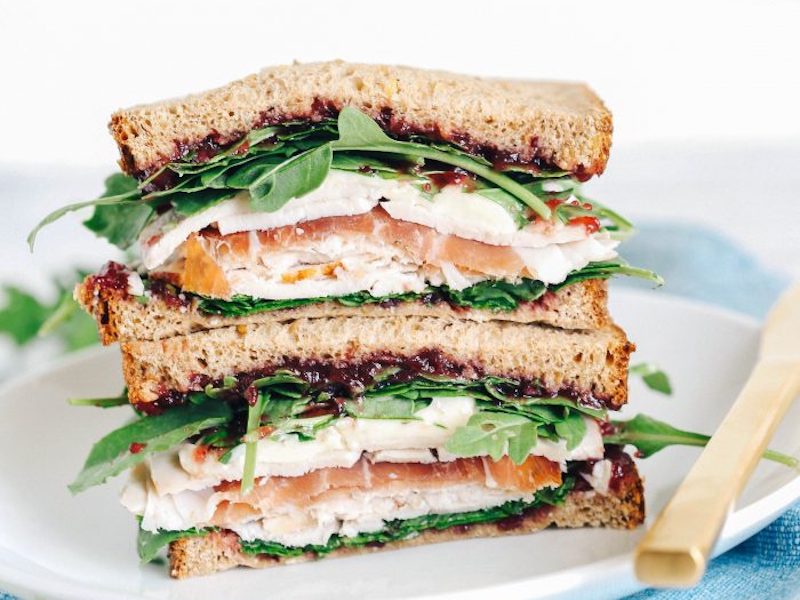 Sponsored Post: Prosciutto di Parma is the King of Hams and we're celebrating the best prosciutto around with delicious recipe and cooking inspiration.
This is about to be the ultimate Thanksgiving leftovers sandwich, elevated with delicious prosciutto.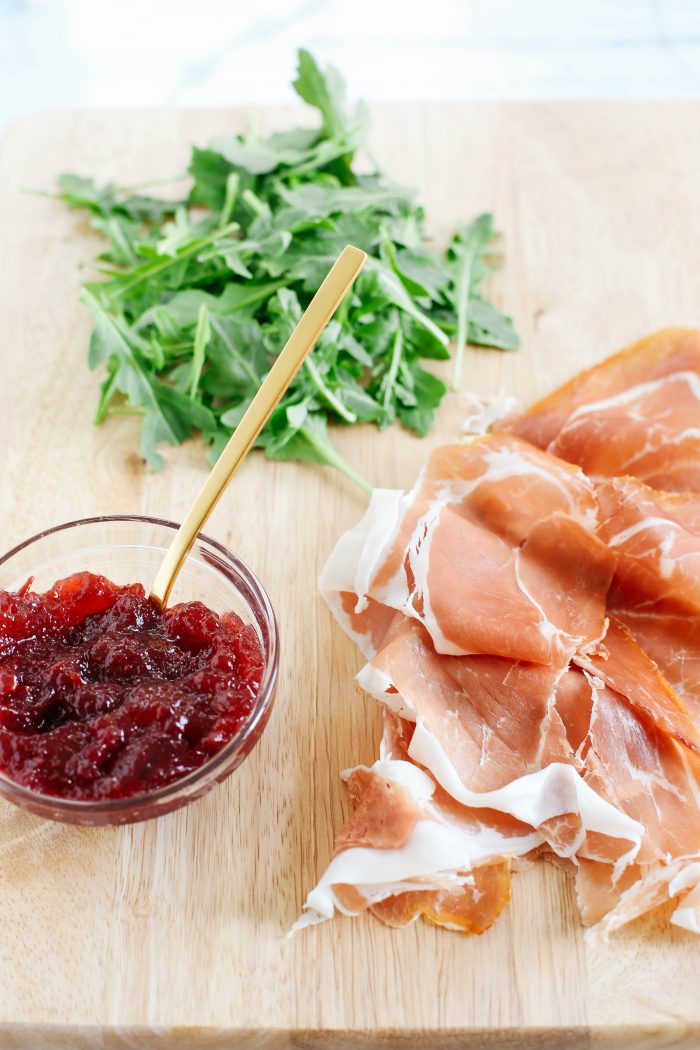 Picture this: Thanksgiving is over, your family has come and gone and you are left with mounds of turkey, tupperware containers full of mom's fresh cranberry sauce along with a mess of a kitchen and you are utterly exhausted. The last thing anyone wants to do is cook again so use up all those leftovers and make the ultimate Thanksgiving leftover sandwich!
It doesn't get much easier than throwing a sandwich together and this one is definitely a winner you guys. To elevate this sandwich and make it even tastier I added creamy warm brie that I nuked in the microwave for a few seconds, sliced prosciutto and topped it all with handfuls of peppery arugula. Seriously you guys, SO much flavor in every bite!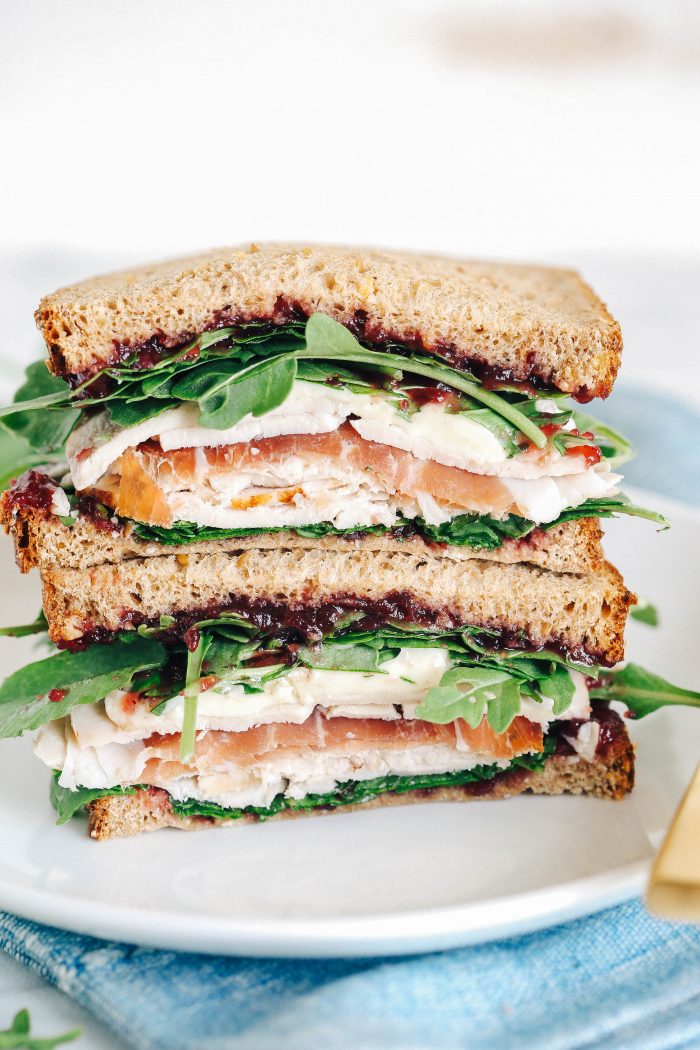 When it comes to making a quality sandwich, it's allllll about the layers. Start off with two slices of whole wheat or sprouted bread – I prefer toasting mine a bit, but you do YOU. Spread a good amount of gooey cranberry sauce over each slice and top with leftover turkey and prosciutto. Next comes the brie which, as I said before, I softened a bit in the microwave not only to make it easier to spread, but it made this sandwich even more delicious! I mean who doesn't like melted cheese?? Then just top with a handful of arugula and that's it! The easiest, most decadent turkey sandwich you'll ever have.
Might I also suggest throwing this on a grill pan or a panini press and making this into a grilled cheese sandwich too? Yes, you're welcome. I mean Thanksgiving only comes once a year so this is totally worth it, right??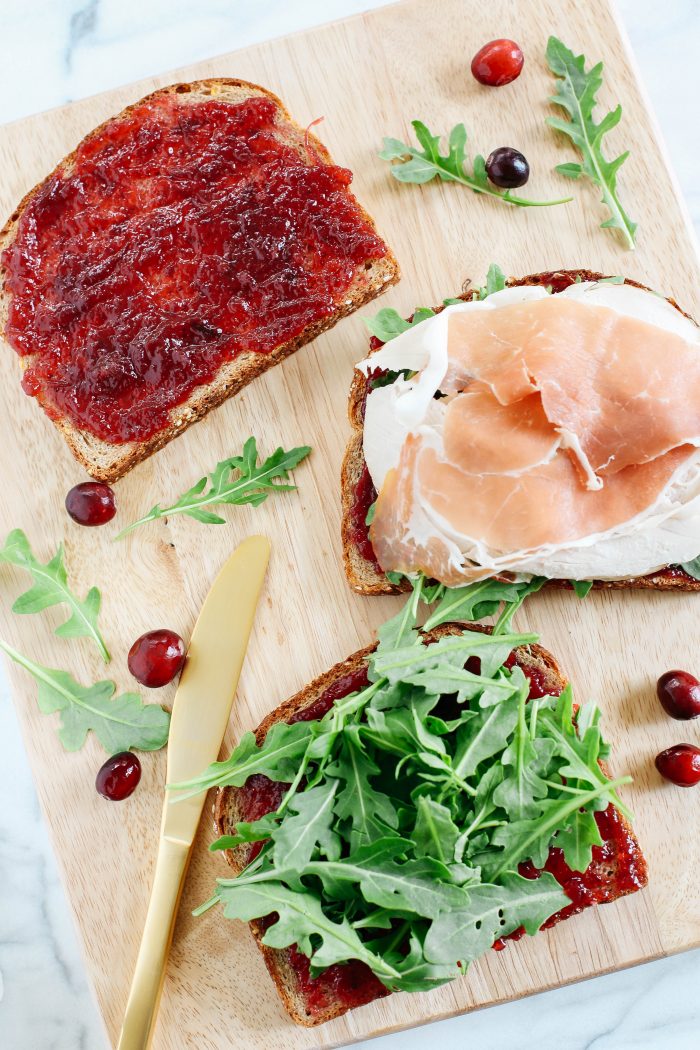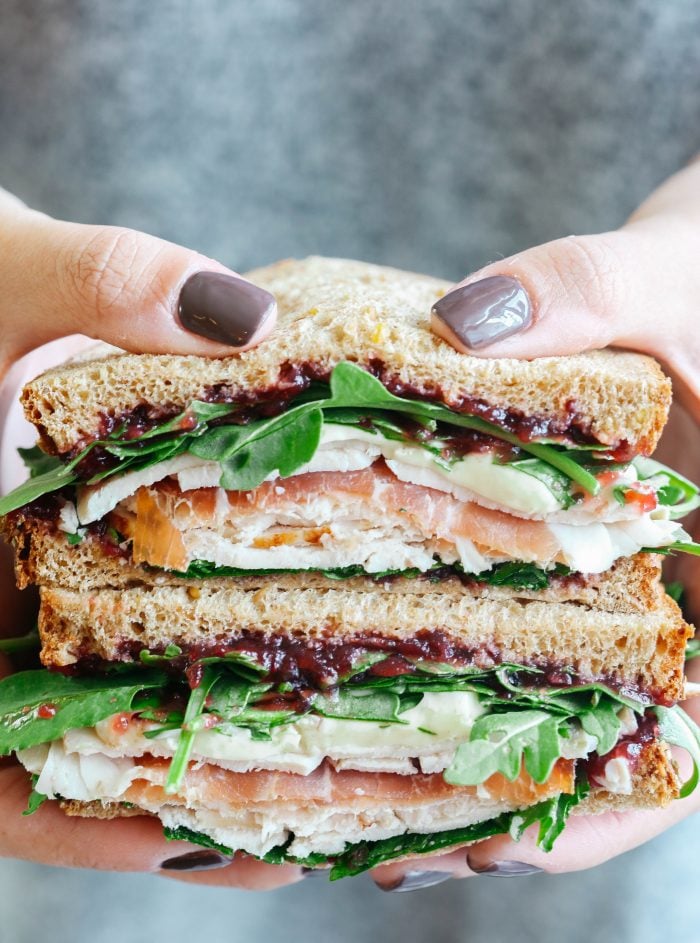 I partnered with Prosciutto di Parma to bring you this recipe and am such a fan of this brand because it is known as the King of Hams. This prosciutto is 100% natural, imported from Italy and is world renowned for its delicate and sweet flavor. It was the perfect addition to this sandwich and tasted amazing with the turkey and tangy cranberry sauce! Talk about comfort food at its finest folks
Hope you all have a wonderful Thanksgiving holiday and don't forget to put all those yummy leftovers to good use!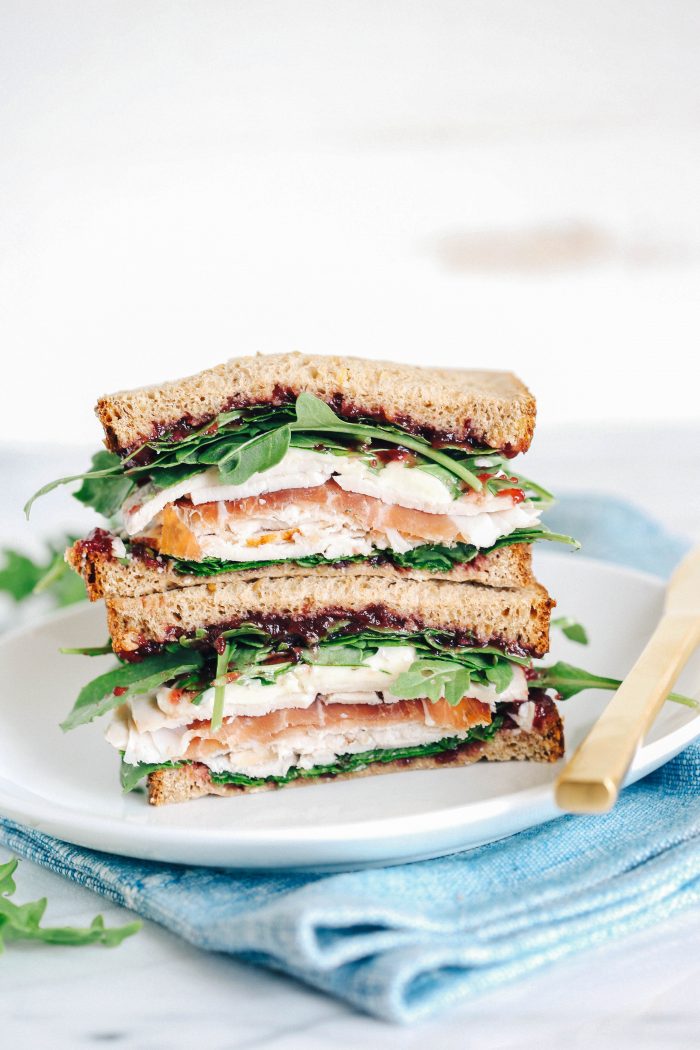 Check out an appetizer idea featuring more Prosciutto di Parma
Kelly Hunt
Kelly is a DC based food blogger with a true passion for cooking and a love for photography. Her blog "Eat Yourself Skinny" has been featured on such sites as Cooking Light Magazine and Women's Health and she shares how maintaining a healthy lifestyle can be fun. As a home cook, she loves to put a spin on classic favorites by substituting calorie-loaded ingredients with healthier alternatives that still taste delicious.