Switch up your breakfast porridge with this tapioca recipes made with vanilla, maca and a rhubarb-raspberry sauce. It tastes good enough to be dessert.
Whether you are following an AIP diet, you're intolerant to grains or you simply want to switch up the taste of your breakfast porridge with a great and creamy texture, this healthy grain free recipe is perfect for you!!
This Vanilla-Maca Tapioca Porridge with a Rhubarb & Raspberry Sauce is definitely one of my favorite grain free porridge alternatives. And, as you probably saw on my Facebook andInstagram, I make it very often!!
What I love about this recipe is that is suitable pretty for anybody as I worked very hard to make it compliant to basically every allergy in the world, so that even paleo, grain free and AIP eaters can enjoy a breakfast that's traditionally not allowed.
And besides, this porridge recipe takes another step forward: in fact sometimes even those who are already on a very strict AIP diet need to observe the further limitations of FODMAP containing foods, that can exacerbate problems such as IBS (Irritable Bowl Syndrome).
Without getting too scientific, FODMAPs (the acronym for "Fermentable, Oligo-, Di-, Mono-saccharides and Polyols") are short chain carbohydrates rich in fructose molecules which, even in healthy people are only partially absorbed in the small intestine (like bean for example, which create a "gassy" effect pretty much for anybody. *The whole list of FODMAP containing foods is at the end of the post).
When this excess fructose enters the large intestine, they feed the beneficial bacteria that are naturally in there provoking their overgrowth and excessive production of gas. The presence of FODMAPs in the large intestine can causes a variety of digestive symptoms such as bloating, gas, cramps, diarrhea, constipation and indigestion.
You can read more about the subject on The Paleo Mom, a blog that I absolutely love, filled with tons of info about anything paleo, AIP and FODMAP related.
Now back to the AIP Breakfast Porridge Recipe. The ingredients are few and allergy friendly:
Tapioca is the starch extracted from cassava, a tropical root that's considered a staple by over half a billion people in the developing world and that's the perfect grain free replacement for flour in any paleo baked goods.Vanilla extract and Maca powder allow you to give your dessert and amazing sweetness without using any refined sugar!And lastly, raspberries andrhubarbare the key to creating a delicious middle layer of extra sweetness still keeping the sugar content very low and respecting the FODMAP intolerances.
What more do you want?!
Print
Author:

Ambra Torelli

Yield:

3

1

x
250

ml Water

100

gr Tapioca Grits aka Granulated Tapioca

150

ml Coconut Milk

2

Dates

1

tbspMaca (I use Organic Burst)
Stevia (to taste)

1 tbsp

Alcohol Free Vanilla Extract
For the Raspberry- Rhubarb Sauce:

1 tsp

Coconut Oil

2 cups

frozen Rhubarb

1 cup

Raspberries
Stevia (to taste)
Instructions
Grease a medium sized saucepan with coconut oil, put it on the stove over medium heat and pour in the rhubarb. Let it cook until it starts to soften, adding water when needed.
minutes later pour in the raspberries (and the optional date syrup) and finish cooking your sauce, adding water if needed.
Fill a medium-sized pot halfway with water and bring it to a boil. When it starts bubbling, pour in the tapioca grits.
Simmer over medium heat and stir often. Turn heat to low and continue to simmer your AIP breakfast porridge and stir for about 5-8 minutes, until the tapioca is completely translucent.
In the meantime, blend vanilla, maca, coconut milk and dates. Strain the tapioca porridge in a colander, transfer it back into the pot over low heat and add in the coconut mixture and a bit of stevia.
Simmer for 5 more minutes, until the liquid is absorbed. Pour your breakfast porridge in thee wine glasses (I like to look fancy ???? and create layers with the rhubarb-raspberry sauce.
Enjoy these little cups of grain free porridge while they are still warm. It doesn't get any better!!
I hope you love this recipe and I would really love to hear your thoughts on it! Since I really tried hard to make it suitable for everybody I would love to know if there's something you are still intolerant to so I can perfect it.
And if you know somebody who's on a paleo AIP diet and struggling to find alternative, don't forget to share!
I send you a big hug and I will catch you next time!
Ciao,
Ambra
PS: For more yummy tapioca recipes just like the ones you see in these photos, go grab a copy of my Ebook "Healthy Italian Desserts Made Simple" that features over 75 amazing treats all made with no sugar, gluten nor dairy.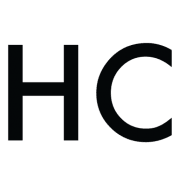 Ambra Torelli
Born and raised in Italy, Ambra is a healthy recipe developer, food and travel writer with a passion for healthy living and wellness. She is the founder of 'Little Bites of Beauty" and the author of the cookbooks "Healthy Italian Desserts Made Simple" and "The AIP Italian Cookbook". She shares her daily food & travel adventures on her Instagram @LittleBitesofBeauty