For breakfast, lunch and dinner in Warsaw, Poland, Reena Pastakia has a suggestion for the perfect day.
By Reena Pastakia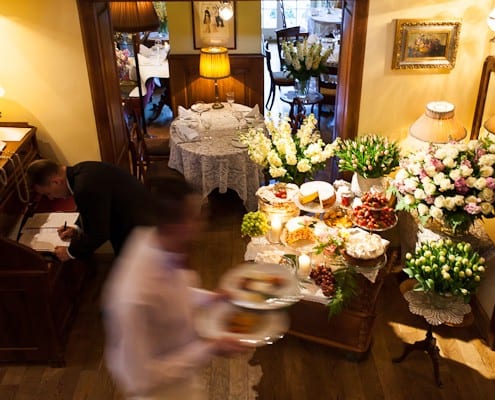 I recently visited Warsaw, Poland on a whirlwind trip to attend my niece's high school graduation. Jennifer is a gregarious eighteen year old who loves food as much as I do and so I asked her to take me to her favourite eateries in Warsaw. These are the highlights of her foodie tour of the city and my recommendations for anyone on a short visit.
Breakfast – Charlotte Aleja Wyzwolenia 18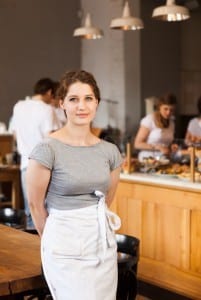 This French-style boulangerie specialises in bread, patisserie and conserves – all made in-house.  It is situated on Plac Zbawiciela, a sunny square in the middle of the student area (the nearest metro stop is Polytechnik) and the outdoor seats make it a prime spot for people watching. The uber-cool clientele are complemented by the beautiful waiting staff who shimmy across the unfinished concrete floors.  If you are peckish after shopping on ul. Mokotowska (where all the top Polish designers sell their wares) and are in the mood for a cheese or charcuterie platter washed down with champagne then this is the place for you.
Lunch –  Mito ul. Warynskiego 28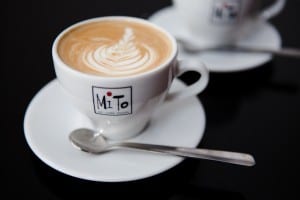 For possibly the best coffee in Warsaw head to Mito – a cafe/ art book store/ gallery.   In addition to the in-house roasted coffee, they serve a variety of cakes, salads, and pastries including a light and crisp wholegrain croissant.  My cappuccino was as good as any served in the Australian cafes in London and the minimalist décor made a refreshing change to the "Central Perk" inspired coffee houses that we have become accustomed to.
Dinner – Rozana ul. Chocimska 7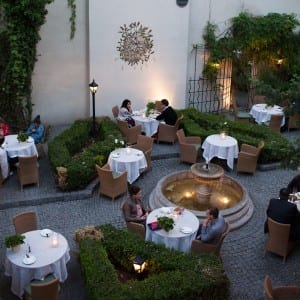 Polish cuisine is not hugely popular outside of Poland but once you have eaten here you will start seeking it out.  Rozana is set in a remodelled urban villa hidden behind an unpromising stone wall. Once inside, the tasteful nineteenth century antiques provide the feeling of being a guest in a nobleman's home.  The candlelit garden is a stunning setting for a romantic meal but if there is a slight nip in the air you may prefer to reserve a private dining room.  The Zurek (a traditional soup made from fermented grain and sausage) is rich and flavourful and possibly the highlight of the menu.  With a good selection of wines for all price ranges and a sinful dessert trolley that requires a stronger person than me to resist, this is the place to go for a (reasonably priced) meal to remember.
Reena Pastakia
Reena grew up thinking Indian cooking was a dark art where the quantities of spices required in each dish were innately known to a chosen few. It was only after she married an Englishman with a voracious appetite for Indian food that she started phoning home for cooking tips. She started her blog (coconutraita.com) in an attempt to document her family's recipes and make Indian cooking accessible to all.