Vegetarians and their carnivores no longer have to venture outside their own kitchen in the morning to get their fast food fix. And as a bonus, they know where all the ingredients came from.
By Jerri Green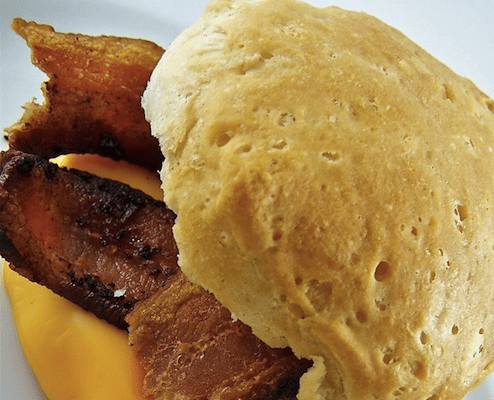 – Better than McDonald's! That's what my carnivore hubby said when I made these breakfast biscuit sandwiches, and I have to agree. Just like when I make most things at home, I make a carnivore and a vegetarian version. This is just another example of how we make our mixed diet work without compromising anything, even our cravings for fast food.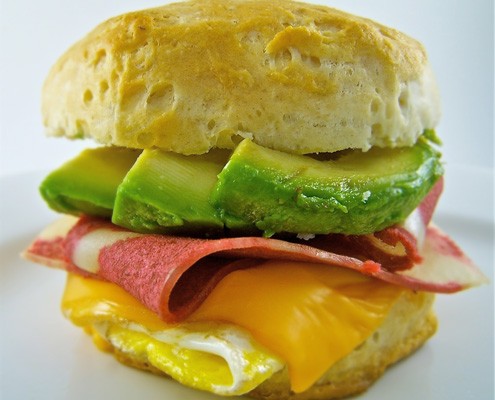 Not only do these taste better than a greasy fast food biscuit, but they also have a lot fewer calories. Maybe you can even have two. Maybe. In any case, they are great to make and take to the farmer's market (where you can get some fresh veggies to counterbalance this breakfast indulgence) on these beautiful summer mornings. And they are better than McDonald's. Just ask my carnivore.
Here's how I do it:

A better breakfast biscuit
Ingredients
one can of buttermilk biscuits
a few slices of hardwood smoked bacon
a few slices of fake/soy bacon
a couple of organic free-range vegetarian fed eggs
two cheddar cheese slices (or your favorite cheese)
one half an avocado, sliced
2 tblsp of organic butter
Instructions
I start with a can of buttermilk biscuits and make them according to the directions. Of course, you can make your own too, but I;m not that patient in the morning.
While they are baking, I heat up hardwood smoked bacon for the carnivore. When the real bacon is ready I place it on a plate with a paper towel to remove the excess oil.
I also fry a couple of organic free-range vegetarian fed eggs. I usually make one egg per biscuit.
I also heat up the fake bacon in the microwave til warm, but still bendable. About one minute.
Once the biscuits are ready the assembly begins.
Each biscuit gets a little butter.
Then I put one fried egg on each.
Next I top the egg with cheddar cheese slices, but the beauty of making it at home is that you can add whatever cheese you like.
On this day I also added fresh avocado slices to mine - something I thought was super and the carnivore gagged at the thought of. But, to each his own, right?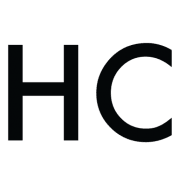 Jerri Green
Jerri Green is a vegetarian that lives with and loves a self-proclaimed carnivore. She makes meals work for everyone while juggling the mounting demands of motherhood. Nothing fancy but always fresh, she draws on her southern heritage to bring satisfying food to the table each and everyday.