Boston has a place where you can go for Gyro night and feel almost like you were in Athens.
Text And Photo By Pam Kanavos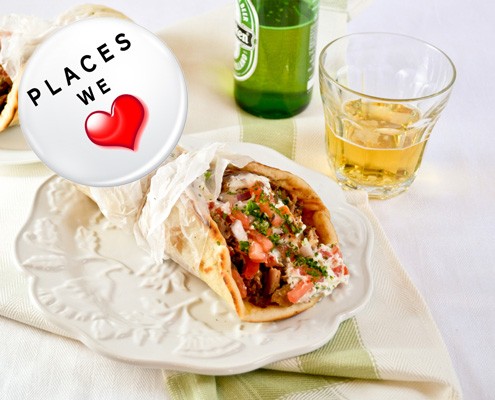 While living in Athens, Greece, every Friday night would be "Gyro Night." I remember my mom would make us eat our fasolakia (green beans cooked in tomatoes sauce) and fakes (lentil soup) during the week, or else she would take away our one night of food delight: Friday night gyro. Pronounced YEE-roh, gyro is a dish of meat that is threaded on a vertical skewer and roasted vertically on a spit. It is generally served as a sandwich, with tomato, onion, and tzatziki (a yogurt dip-like sauce with cucumbers and dill), wrapped in a pita bread.
For those of you who have tried a gyro with pita, you are probably shaking your heads and saying, "What I wouldn't do for an authentic Greek gyro right now."  Ever since returning to Boston, I too have craved this wonderful concoction, so much that I found myself possessed one night as I drove around town searching for a gyro joint. I have tried the various gyro and pita options (considered Greek-American) around the city, but only to be disappointed each time. Until, finally for Zo, a tiny counter-service place with just a few tables indoors and outdoors, who just happened to serve the best authentic Greek gyro in town.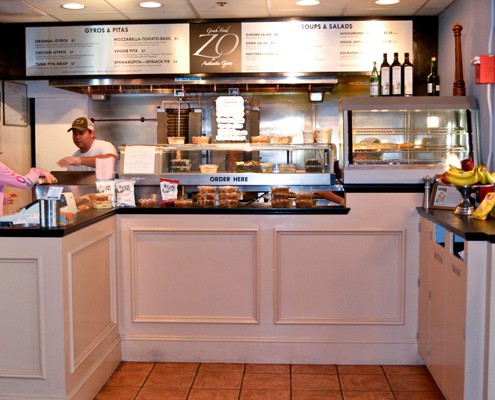 The gyro is properly prepared by marinating chunks of pork loin stacked onto a vertical rotisserie, not your typical Greek American pre-fab cone of ground meat.  Zo actually grills and slices the meat off the vertical rotisserie, and then serves it on pita bread with chopped tomatoes, diced red onions, and with tzatziki, but one that is not too mild where it would offend its Greek origins, and not too potent to make your customers run the 200 yard dash out the door.
Zo offers a chicken breast version gyro as well; while the chicken counterpart is popular in Greece, it is far less common in the US. Zo's gyros are just excellent sandwiches; the pita is fresh, chewy, not drenched in oil, and properly griddled. The sliced meats are beautifully grilled with an edge of crispness, seasoned generoursly like an authentic gyro should be; and the tzatziki is generously laid on which adds depth with its detectable hint of garlic.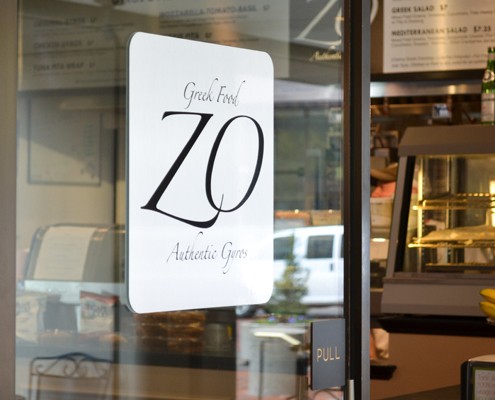 Zo also offers some Greek traditional soups including avgolemono, the classic creamy chicken soup with rice and a hint of lemon, and healthy thin vegetarian lentil soup which is full of flavor.
It wouldn't be a Greek joint if the menu did not adorn spanakopita (spinach pie) a very light, ungreasy thin phyllo crust with spinach and chunks of mild feta. And lets not forget the classic dolmadakia (small grape leaves stuffed with a mixture of rice, lemon, olive oil, and mint), a tasty delight if you are an aficionado of sour and bitter flavors that uniquely burst from their wrappers. Lastly, for a truly Greek ending to a truly Greek meal, a hefty slice of baklava lighter and less syrupy than many Greek versions is the way to go.
So if you too find yourself possesed and in search for a genuine Greek gyro, don't book the next ticket out to Greece, but head down to Zo, who is serving up some of the best authentic Greek gyro sandwiches in the city.
Enjoy!
Zo Contemporary Greek Cuisine
3 Center Plz Boston, Ma, 02108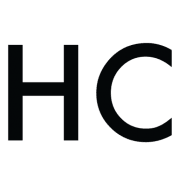 Pam Kanavos
Pam Kanavos is a Boston-based food blogger and Pastry Chef. Her Greek heritage has not only shaped her cooking, but also vastly contributed to her culinary personality. Being a lover of all things sweet and savory, Pam cooks, bakes, tastes, and luckily shares her recipes on her blog Sucrée....