This fruity, creamy smoothie is packed with anti-oxidants and delicious flavors perfect for breakfast or a snack.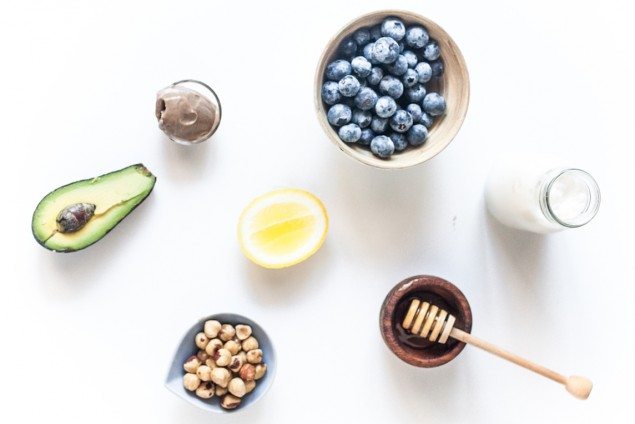 The Blueberry Hazelnut Smoothie: packed with good fats like avocado, almonds, hazelnuts, this smoothie will give you long-lasting energy and the amazing antioxidant benefits of blueberries.
Blueberries are beneficial for your eyes and skin. They also help to protect against cardiovascular disease, metabolic syndromes such as diabetes, and they're beneficial for brain function and memory. Blueberries contain good amounts of cancer fighting anthocyanins, vitamin C, A and E. Wild blueberries are particularly good, if you can find them.
This smoothie is definitely low in sugar but you could switch out the raw honey for rice malt syrup for a low fructose alternative.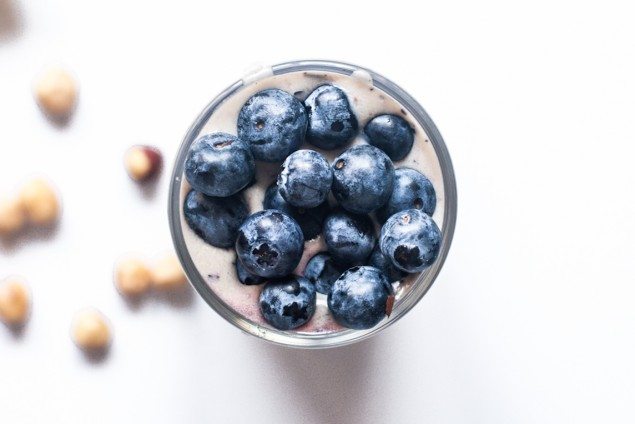 One thing I do recommend is to not have your smoothies too cold. Use fresh fruit instead of frozen and leave your fruit in the fridge for a little before blending. Chinese medicine philosophy suggests that cold foods deplete the chi in your stomach, or in other words, they put out the "fire in your belly". That fire helps you to digest foods, and I believe good digestion is the foundation of good health. I myself am not suited to cold foods; they make me chilly and congested. However, I still enjoy a smoothie, so I try not to have it too cold so as to save my digestive system.
Adding crunchy cacao nibs and blueberries to the top of your smoothie is another key element to correct smoothie drinking etiquette! The crunchiness will allow you to "chew" your smoothie, which releases digestive enzymes in your mouth that will help to break down the food before it gets to your tummy. If you chug down your smoothie, you'll miss out on this first step of digestion and put further strain on your digestive system. Plus, you get the added benefits of raw cacao nibs which are high in antioxidants and magnesium. BONUS!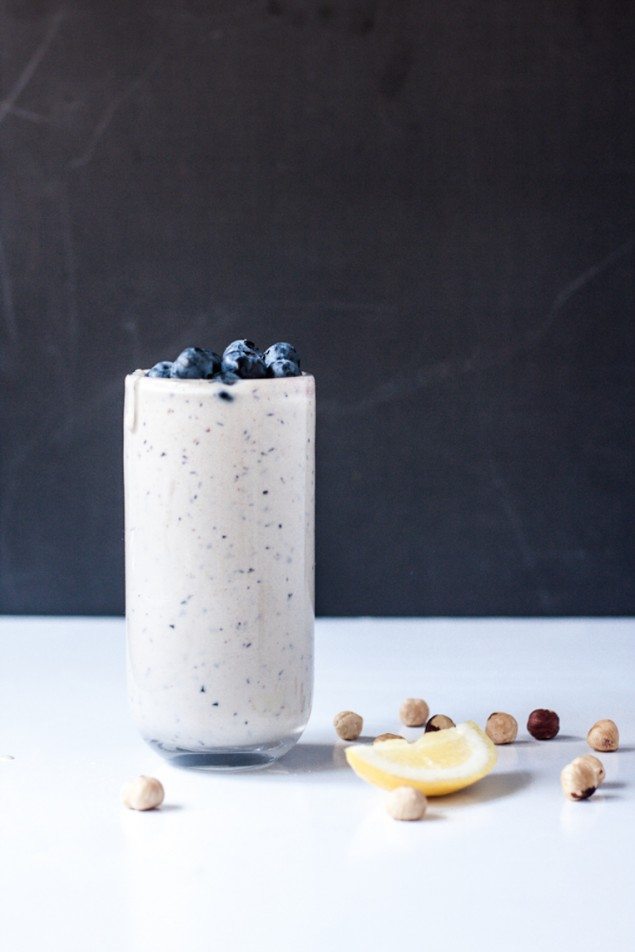 Blueberry Hazelnut Avocado Smoothie
This fruity, creamy smoothie is packed with anti-oxidants and delicious flavors perfect for breakfast or a snack
Ingredients
½ cup blueberries + some for the topping
1 cup coconut milk
½ a small avocado
1 tsp raw honey
Handful roasted hazelnuts
2 heaped tsp activated almond butter
Squeeze of lemon
Sprinkle of cacao nibs for topping
Instructions
In a high powered blender Blend everything except the cacao nibs + extra blueberries
Top with cacao nibs + blueberries