PARTNER POST: Sip through the holiday season with easy cocktails and drinks that can be made in a flash with merriest berry – blueberries.
Brighten up a heavy holiday meal with this refreshing winter blueberry smash loaded with spritz, elderflower, and blueberries.
Do you have a favorite holiday drink recipe? I know everyone has their favorite sides (sweet potato casserole) and their favorite meat (dark) and their favorite pie (all of them. All the pies are my favorite). But what about drinks?
In years past, we've done the usual eggnog and rum or spiced wine, but about midway through the holiday season I start to miss all the light and fruity things. Solution? This winter blueberry cocktail! Here, we're using just a few simple ingredients. Vodka, club soda for fizziness, elderflower liqueur and – my favorite – blueberries! Don't think of them only in the summer. Blueberries are available year round, whether you go for fresh or frozen – I like to keep a bag handy in the freezer for times just like these.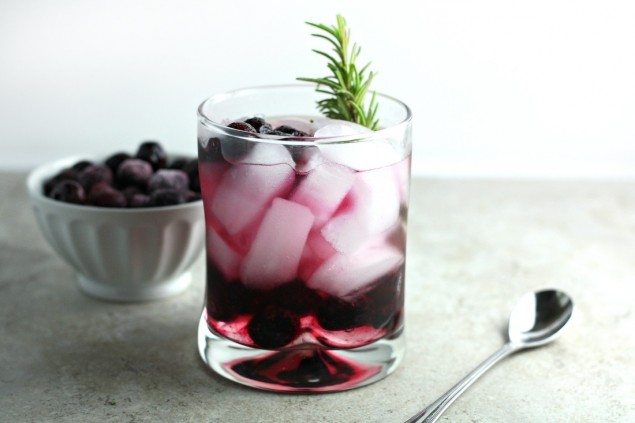 The recipe is too easy. Simply mix and pour. The blueberries give this cocktail a pretty purple color, and the rosemary sprig adds a splash of green. You can, of course, turn this cocktail into a "mocktail" by substituting the elderflower liquor for the non-alcoholic version (it exists!) or lavender syrup. Just a bit, though. A little of that stuff goes a long way.
?
Looking for more ideas? You can check out more great blueberry recipes here!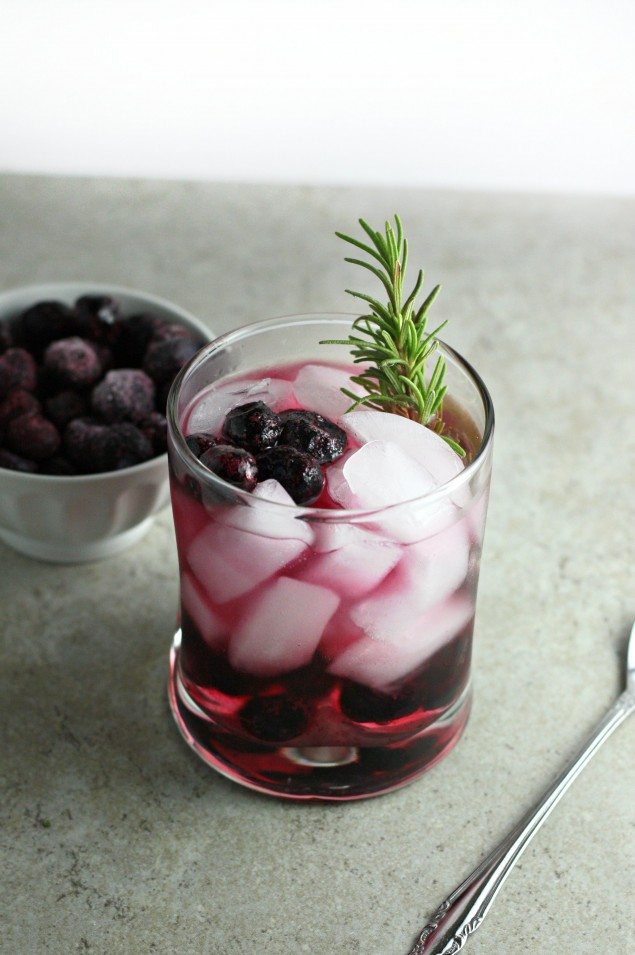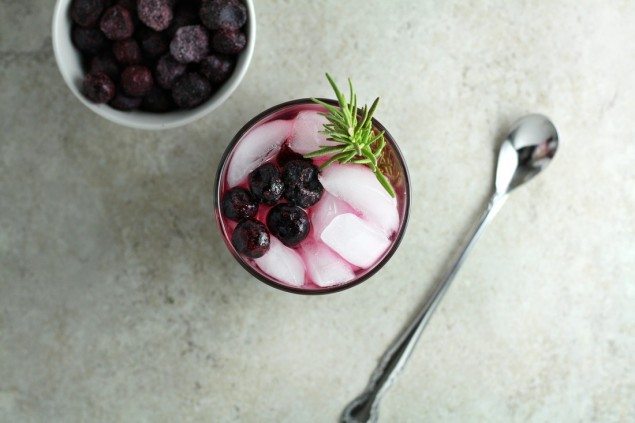 Click here for this blueberry elderflower smash recipe.
For another easy drink that is ready to please a crowd of holiday guests, check out this blueberry bellini.