PARTNER POST: Discover the nutritious and versatile wonders of watercress with these tasty recipe ideas.
Big blue cheese flavor is balanced on this pizza with refreshing and peppery watercress flavor and sweet-tangy balsamic glaze.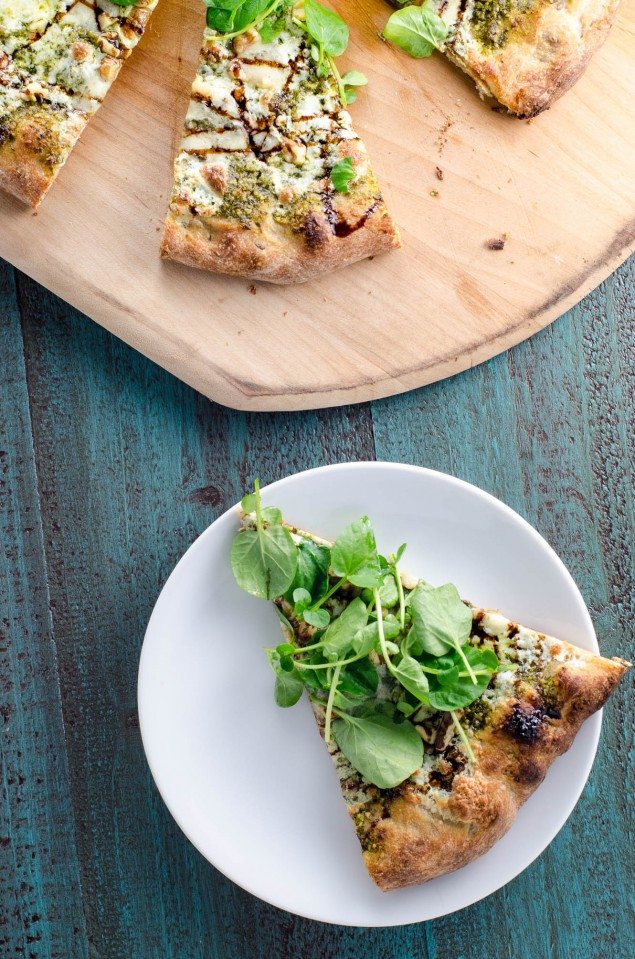 It's no secret that we love pizza. And leafy greens. And pizzas topped with leafy greens. So when the lovely folks who grow watercress were looking for interesting spring recipes, a really flavorful, well-rounded pizza came to mind immediately. Shocker.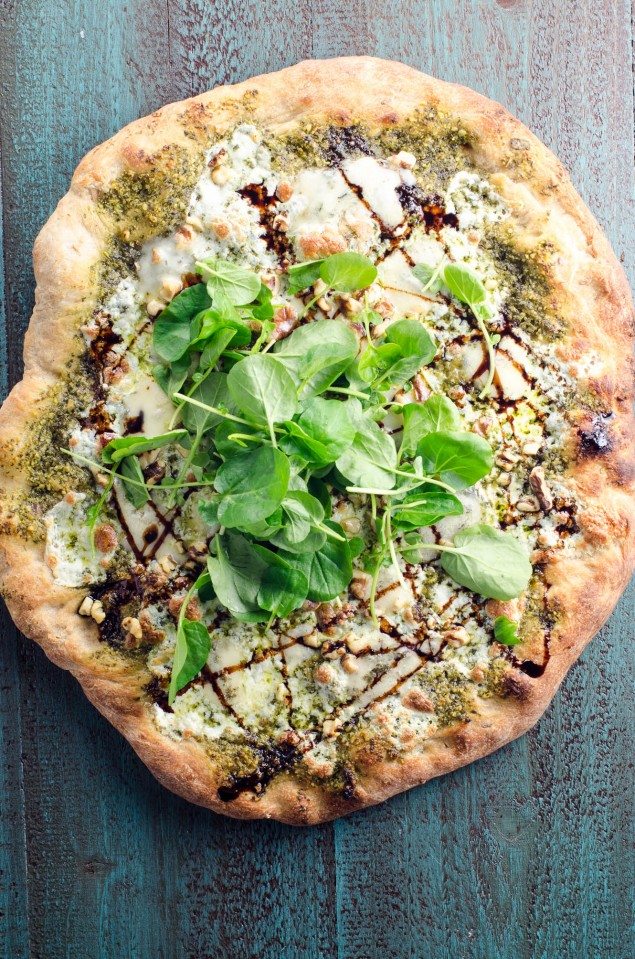 This pizza is full of bold flavors — peppery watercress, sweet concentrated balsamic, earthy walnuts, pungent blue cheese. It sports watercress in two tangentially related forms, which is a very good thing, I promise. (Psst…it's watercress pesto underneath and wispy fresh watercress leaves on top.)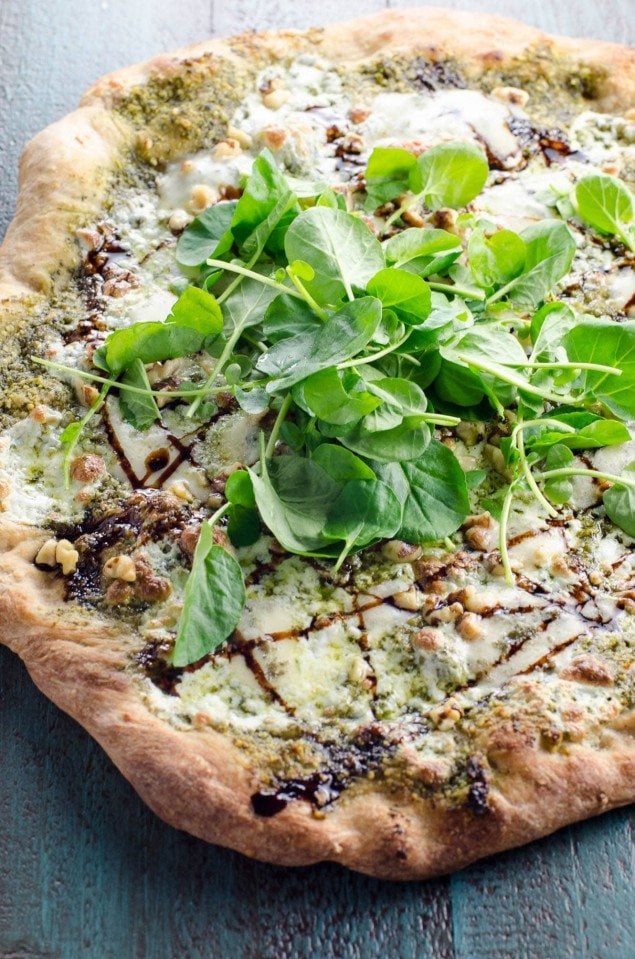 Watercress is a nutritional powerhouse and one of the most nutrient-dense foods on earth. I wish I were that nutrient-dense, to be honest.
Wait, what?
Never mind.
Pop down to the links below to grab the pizza recipe and enter to win a $50 VISA gift card from B&W Growers, just for being the cool customer that you are. (But no purchase necessary, har har.)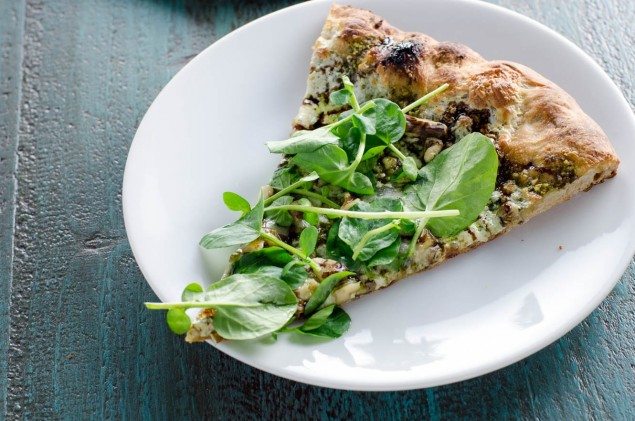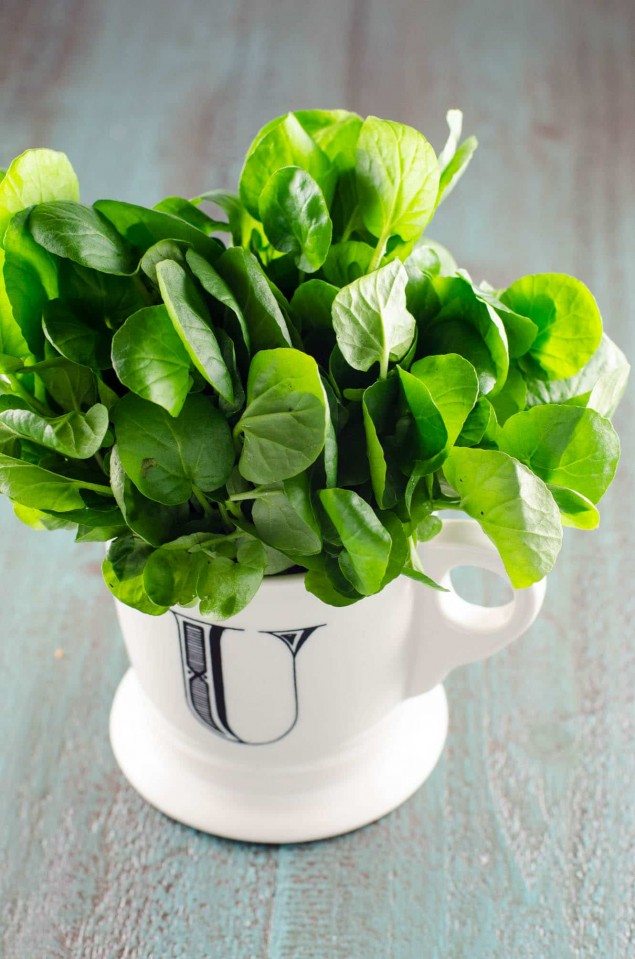 Carolyn Cope
Carolyn is the voice behind the popular blog Umami Girl and writes frequently for other food-related publications. Equal parts live-to-eat and eat-to-live, she holds certificates from both the French Culinary Institute and the eCornell Plant-Based Nutrition program. Carolyn has lived and worked in New York and London and currently resides with her husband and two daughters in a sweet little seaside town in New Jersey.