Serve these fritters with an array of sauces for a untraditional appetizer at your next party.
By Siri Pulipaka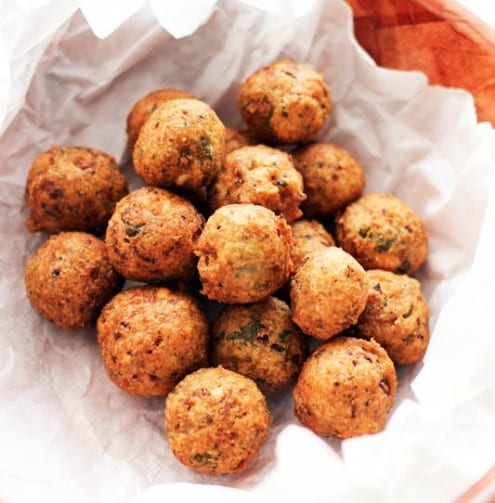 Print
Black-Eyed Pea Fritters
Serve these fritters with an array of sauces for a untraditional appetizer at your next party.
Author:

Siri Pulipaka

Prep Time:

8 hours

Cook Time:

10 mins

Total Time:

8 hours 10 mins

Category:

Appetizer
1 cup

dried black eyed peas

1 tsp

baking soda

1

medium sized onion, finely chopped

1

fistful of mint, washed, finely chopped

1 tsp

green chilli-garlic paste
salt – to taste
oil for frying
Instructions
Wash couple of times and soak the black eyed peas overnight or at least 8-9 hours. Drain and rinse again.
If you wish to remove their outer skins, immerse the peas in water and rub them gently between your palms. The skins will break away from the peas. Let peas sit until skins float to top of water. Slowly drain water from peas, allowing skins to drain with water; add more water if necessary, and repeat rubbing and draining process until all skins are removed from peas. I did this step just once and moved on to next step.
In a blender, grind the peas into a coarse paste scraping down sides of blender if necessary. Don't use any water while grinding. Transfer it into a bowl and add finely chopped onion, mint, salt and baking soda.
Heat oil in a pan for deep frying. Make small lemon sized balls out of the batter (using hand or two spoons) and working in batches, drop them into hot oil and cook until golden brown, about 3 minutes.
Transfer fried fritters on to paper towels to drain excess oil and Serve with ketchup, green chilli sauce or any other condiment.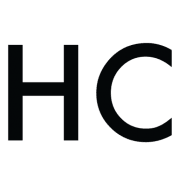 Siri Pulipaka
Siri is an obsessed foodie, an avid blogger, a passionate photographer and one who yearns for simple pleasures of life. She writes about recipes, her culinary adventures and reviews local restaurants & events on her blog - Cooking With Siri, which she started in summer of 2007 during her stint in the US. She believes in farmer's markets, growing her own food and eating responsibly & locally. She also has a photography blog - 365 Days of Siri, where she shares and documents a slice of her daily life through the camera lens. She currently lives in Hyderabad, India along with her food-loving husband.