Birthday Honor: Coconut Lime Cake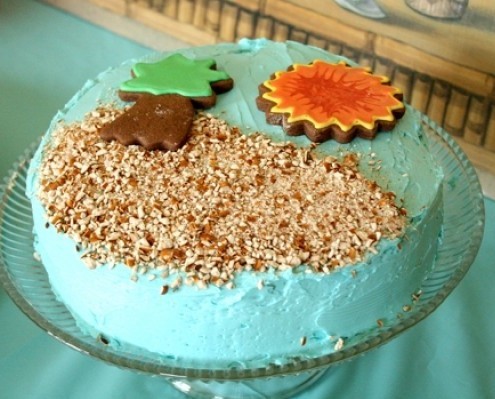 Making a person's birthday cake is one of the highest honors someone can ask of you. Brady Evans is up to the challenge.
By Brady Evans
Making a person's birthday cake is one of the highest honors someone can ask of you. It is the one day of the year where your healthy habits are allowed to wane and calories in dessert, or number of pieces had, truly don't count.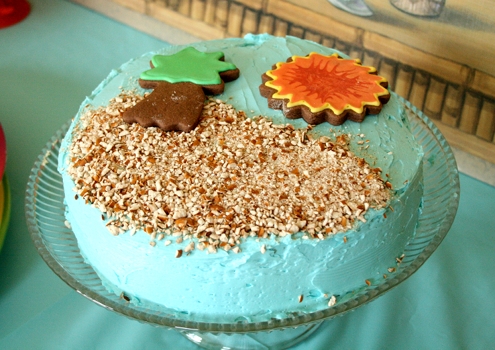 See Also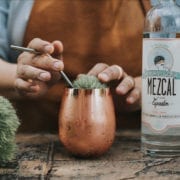 My best friend gave me the honor of making the cake for her birthday party. I was so honored and up to the challenge. I wasn't sure what flavor she'd love the best so I gave her three options: tequila lime, margarita, and coconut lime. I had nailed down recipes for the first two flavors. She, however, chose the third option, a combination of which I'd not found a recipe.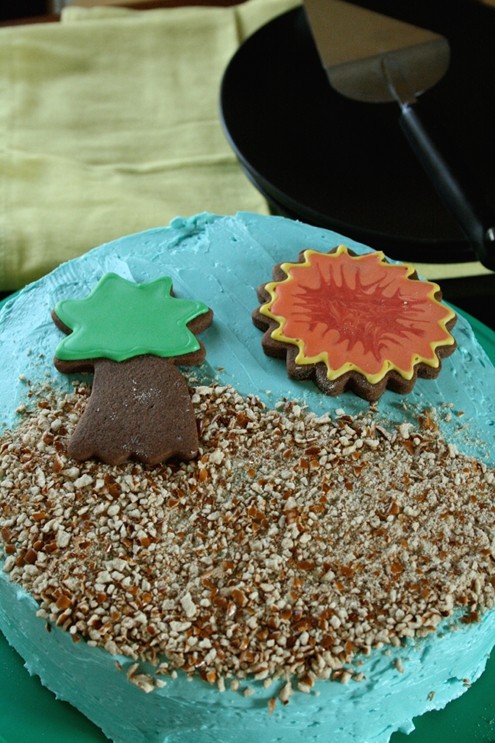 So I ended up adapting a coconut cake recipe and turning out a coconut cake with a hint of lime. The birthday girl loved it, as did all the guests.

A coconut cake with a hint of lime
Author:
Brady Evans, adapted from Cooks Illustrated
Ingredients
For the cake
1 large egg
5 large egg whites
¾ cup (180 mL) coconut milk
¼ cup (60 mL) water
1 tsp vanilla extract
1 tsp coconut extract
2¼ cups (530 mL) cake flour, sifted
1 cup (240 mL) granulated sugar
1 Tbsp baking powder
¾ tsp salt
12 Tbsp unsalted butter, cut into 12 pieces, softened, but still cool
zest of one lime
Instructions
Adjust oven rack to lower-middle position and heat oven to 325 degrees. Grease two 9-inch round cake pans with butter and dust with flour.
Beat egg whites and whole egg in large measuring cup with a fork to combine.
Add coconut milk, water, vanilla, and coconut extract and beat with fork until thoroughly combined.
Combine sugar and lime zest in a mixing bowl. Whisk until thoroughly combined and fragrant.
Add flour, baking powder, and salt in the bowl of a stand mixer fitted with the paddle attachment.
Mix on lowest speed to combine, about 30 seconds.
With mixer still running on lowest speed, add butter 1 piece at a time, then beat until mixture resembles coarse meal, with butter bits no larger than small peas, 2-2½ minutes.
With the mixer still running, add 1 cup liquid.
Increase speed to medium-high and beat until light and fluffy, about 45 seconds.
With mixer still running, add remaining 1 cup liquid in steady stream.
Stop mixer and scrape down bowl with rubber spatula, then beat at medium-high speed to combine, about 15 seconds. (Batter will be thick).
Divide batter between cake pans and level with offset or rubber spatula.
Bake until deep golden brown and cakes pull away from sides of pans. A toothpick inserted into center of cakes comes out clean, about 30 minutes rotating halfway through cooking time.
Brady Evans
Brady Evans is a cook who specializes in stretching cooking boundaries towards a more healthy lifestyle. She loves making recipes with unexpected ingredients and share her passion for cooking through her very successful and mostly-vegetarian blog, Branny Boils Over.