Birra Antoniana, the Italian brewery from Padua, comes to the US this summer. Check out these beers based off of the tastes of the land, just like Italian wines.
Birra Antoniana, a craft beer hailing from Padua, Italy founded in 2011, debuted this summer in the US. Just like the wines Italy is known for, these beers are brewed using local raw ingredients that give a special taste of Italian terroir. They even grow their 250 acres of barley. Birra Antoniana strives to not only taste authentic, but to be sustainably produced and artisanal.
We sipped three of their beers and were impressed with the flavor depth and their colorful labels.

Altinate Dry Hopped Lager
The names refers to Via Altinate, an ancient Roman road that went from Padua to the eastern port of Altino. With notes of Jasmine, citrus and hints of spice, the beer nods to the unique flavors that entered Italy through that port. It's perfectly hoppy and bitter and is ideal with sushi, seafood, or even a greasy burger.

Vienna Style
This lager is a deep gold-brown with plenty of sweetness on the palate that will hint at the malt used in brewing the beer and come off as aromas of caramel and baked goods. It's not too hoppy, has a medium-full body and is perfect with a charcuterie and hard cheese spread, pastas or pizza. It's quickly becoming our favorite beer to enjoy during football games.
Pasubio Session Lager-Hoppy
This caramel-colored beer is crisp on the tongue and has notes of a fresh rain finishing with herbal aromas. It's bright, citrusy and is driven by the terrior of Padua. The label features a map of the city and let's drinkers get their bearings of where this beer comes from as they sip. This beer pairs well with cheese dishes, salty ingredeints and tomato-based pastas.

Their final and flagship beer is the flagship Marechiaro, which we did not try but has been hailed as being the perfect pizza companion. So, if you encounter this bottle on the shelf, be sure to pick it up and add some easy-drinking and Italian terrior to pizza night.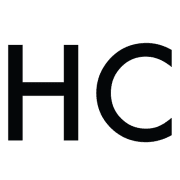 Honest Cooking
The Honest Cooking editorial team handpicks inspiring culinary stories to share with you that we think are beautiful. We strive to create an inspiring place for culinary exploration, salivating recipes, interesting personalities and stories.