One of the best ways to enjoy the outdoors and summer is to prepare food together over a campfire. Without the luxury of an indoor, stainless steel, air conditioned kitchen, campfire food is simpler, tastier, and more appreciated. Head outdoors and gather your tinder for our favorite smokey wonders.
By Annelise McAuliffe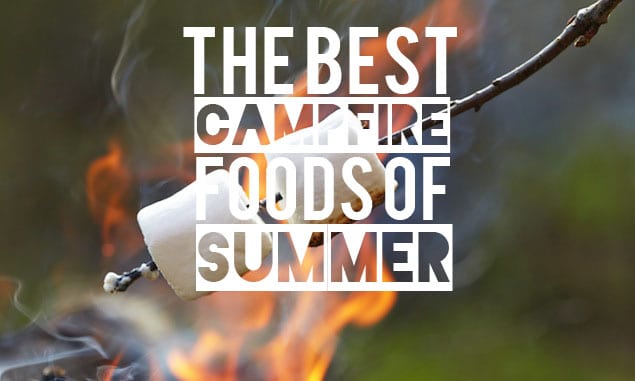 http://www.shutterstock.com By Elena Shashkina
This time of year, the weather is prime for spending an entire weekend outside. If you're really hardcore you could even spend the nights under the stars, too. One of the best ways to enjoy the outdoors and summer is to prepare food together over a campfire. Without the luxury of an indoor, stainless steel, air conditioned kitchen, campfire food is simpler, tastier, and more appreciated. Head outdoors and gather your tinder for our favorite smokey wonders.
Cheddar Thyme Popcorn
With all the fresh air you are sure to be hungrier than usual. Be sure to have a snack in mind to keep the activities fueled. Popcorn is a simple thing to throw in a pot or foil packet and shake over the fire. In minutes you have a crunchy, salty treat. Get the recipe.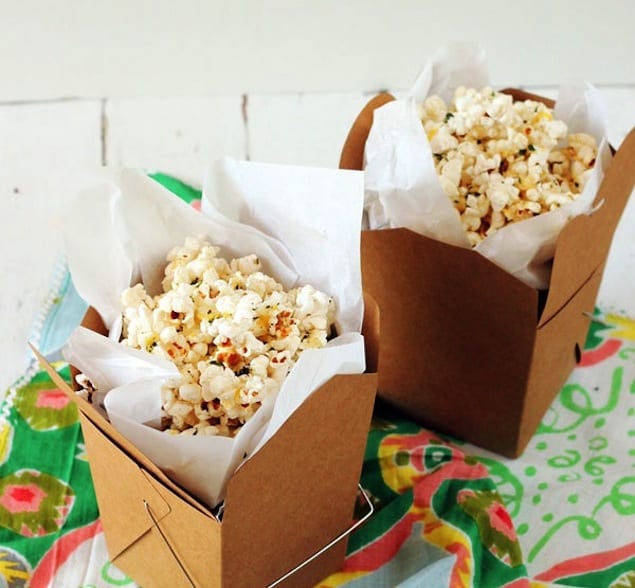 Breakfast or Anytime Burritos
The beauty of burritos is that just about anything can go inside. For breakfast or lunch each person can choose their toppings, roll them up, wrap in foil, and throw them over the fire. A warm meal makes for a happy camper! Get the recipe.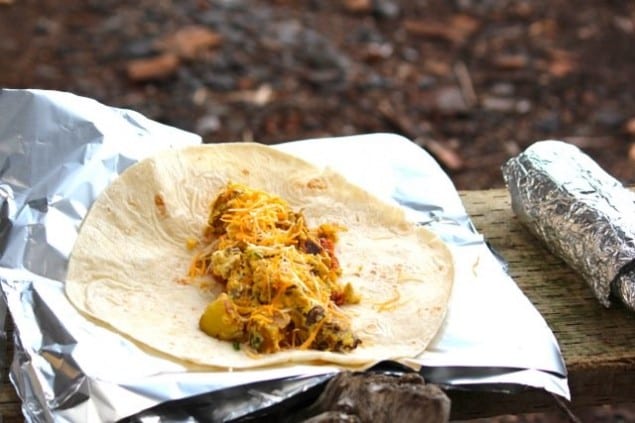 http://www.alaskafromscratch.com
Crispy Campfire Stick Bread
This bread dough is delicious and unique as it bakes around a campfire stick. In only five minutes you have a fluffy, baked twist of flavorful bread to enjoy outside. Get the full recipe here or try your favorite bread dough formula over the fire, such as this one with cheese.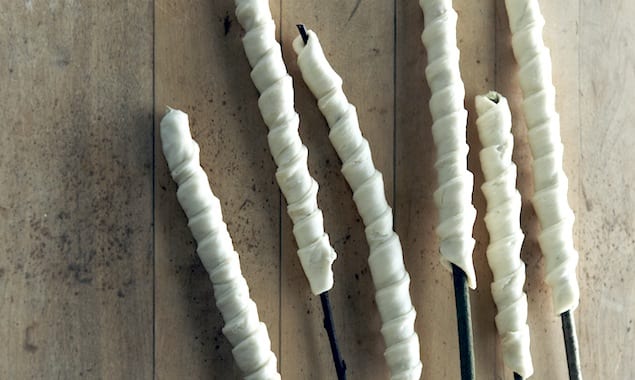 Campfire Cojita Corn
There's nothing like smokey, slightly-charred corn with creamy cheese, spicy chili, lime juice and salt. This is the summer vegetable. Try this recipe, but this time over the flames.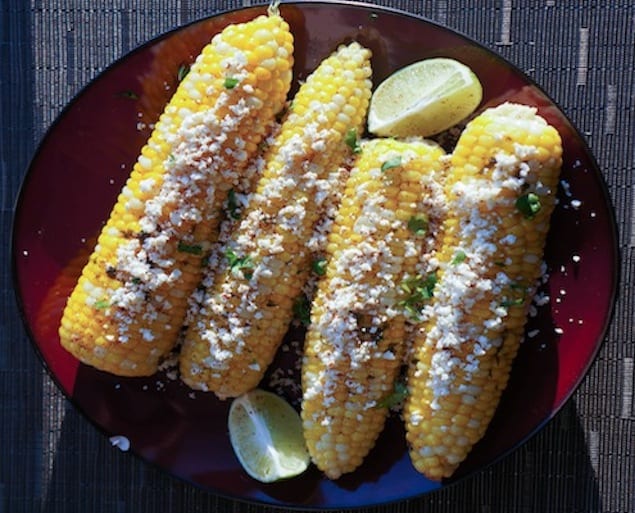 White Wine and Dill Chicken
It sounds so gourmet and it is definitely delicious. Divide your chicken pieces based on size and cooking time into different foil packets with sliced onion, your favorite seasoning, a splash of oil and white wine, and fresh dill. Try it with fish, too! Get the recipe.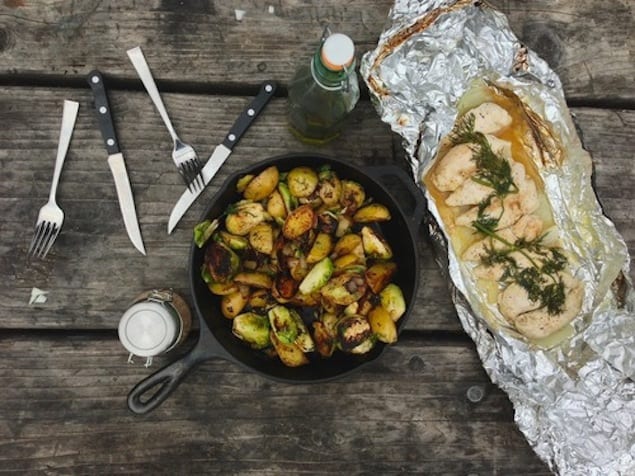 http://laurenariza.com
Potatoes and Shallots
Foil saves the day again! Add plenty of herbs, shallots, onions, beans, zucchini, and maybe even kielbasa to these delicious fire-roasted taters. The point is, all your vegetables can be cooked together for ease and less clean up. For a more charred flavor, skewer your vegetables and rotate over the flames. Get the recipe.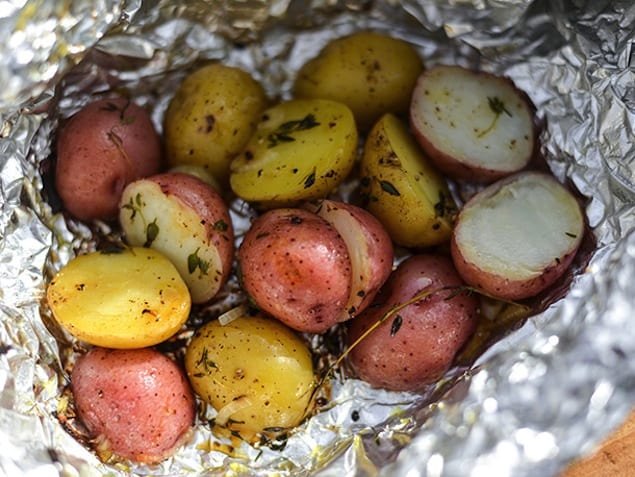 http://www.seriouseats.com
Campfire Chili
Once a cast iron is in play anything is possible. A delicious way to end a cold evening in the woods is with a hearty chili or stew topped with cheese. With fresh vegetables and plenty of beans and the option of meat, you will have a delicious-smelling chili simmering over the fire as you enjoy some company and brews. Leave the meat and cheese at home and stick to canned beans and fresh vegetables if a cooler is not an option. Get a recipe.
See Also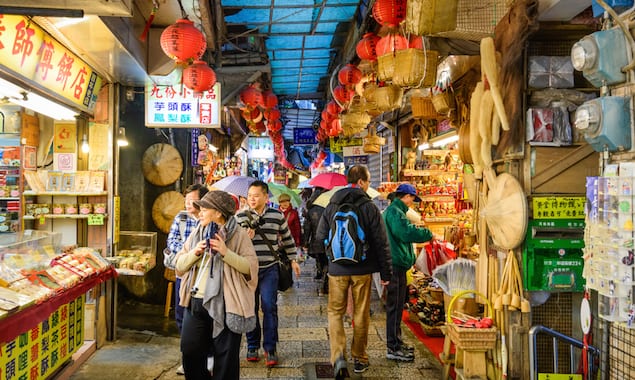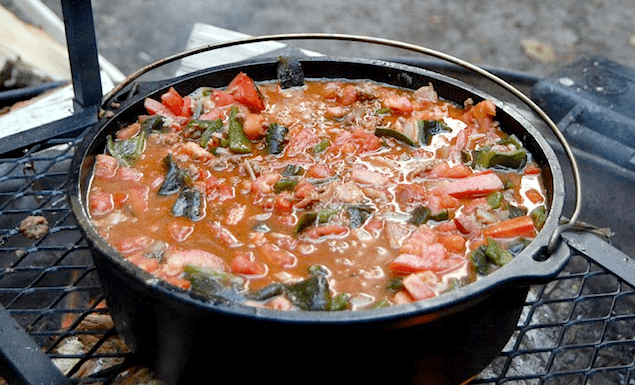 http://www.undergrounddetroit.com
Skillet-Fried Pork Buns
Making a pot of rice over a campfire is so simple. Serve with pork buns that you cleverly made ahead of time at home. Freeze the buns before you head out so that by dinner time they are thawed, but not too warm from being out all day. Get the recipe.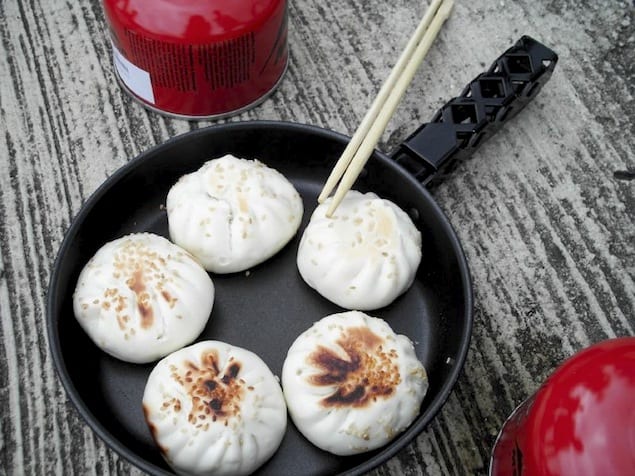 https://www.flickr.com/people/kwankwan/
Orange Campfire Cakes
Don't skip a delicious dessert just because you are camping and s'mores don't count. They are for later in the evening. Hollow out the inside of an orange for you breakfast fruit and then fill with brownie batter. Wrap them in foil and cook over the flames. Try them drizzled with caramel and crushed graham crackers. Get the recipe.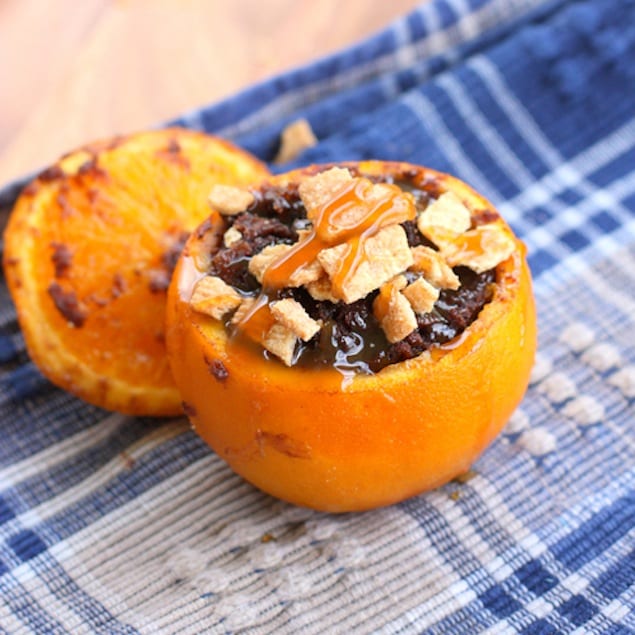 http://www.tablespoon.com
Peach S'Mores
Speaking of s'mores, sometimes it is fun to switch things up. Trade out a graham cracker for an Oreo or replace a chocolate bar with a peanut butter cup. For this recipe, grilled peaches and white or dark chocolate are added to the mix for a rich and juicy marshmallow sandwich. Get the recipe here.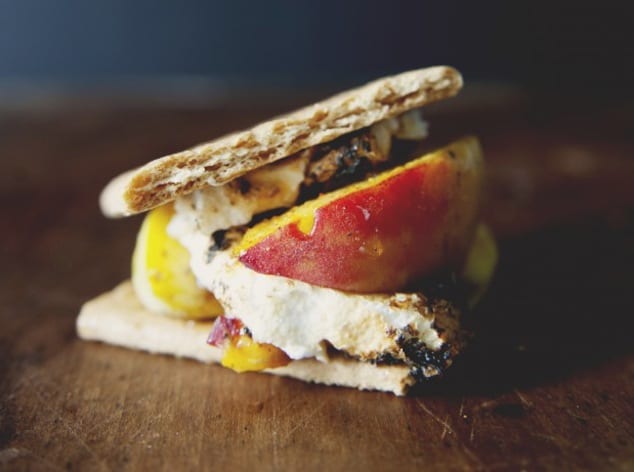 http://www.thekitchykitchen.com/smores-peaches-smeaches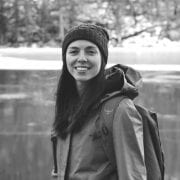 Annelise McAuliffe
Mandatory family outings to the Detroit farmers' market and nightly home-cooked meals cultivated Annelise's respect and curiosity for food. A graduate of The Culinary Institute of America, she spends her free time in New York City recipe testing, eating breakfast all day, and dreaming up international culinary adventures.