Beer and football season go hand in hand, but you don't have to settle for a six-pack. Beer cocktail recipes have something for everyone—and will keep you buzzing through fall.
By Jeanette Morelan
This article has been posted with permission and originally appeared as 17 Beer Cocktail Recipes to See You Through the Season on Relish
spiritedalchemy.com
Bitter Pumpkin
Those of you who love bitter drinks have found yourselves in the right place. This mixture of amaro, rye, pumpkin butter, bitters and dark ale is serious with just a hint of sweet. Find the recipe here.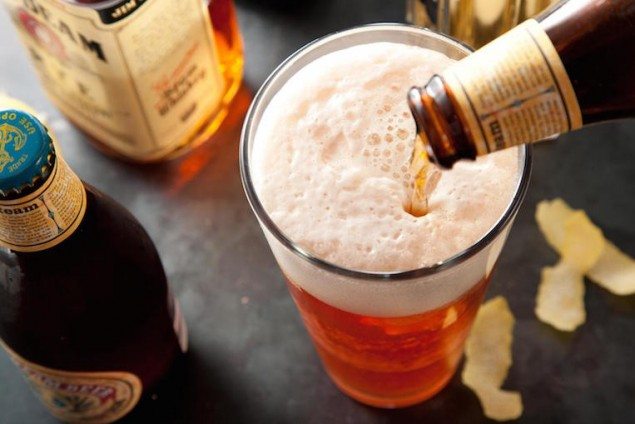 www.chowhound.com
The Steamroller
This cocktail features steam beer, which is full-bodied and more bubbly than your standard ale. Its unique flavor is complemented by elderflower and cherry liqueur and a shot of rye whiskey. Find the recipe here.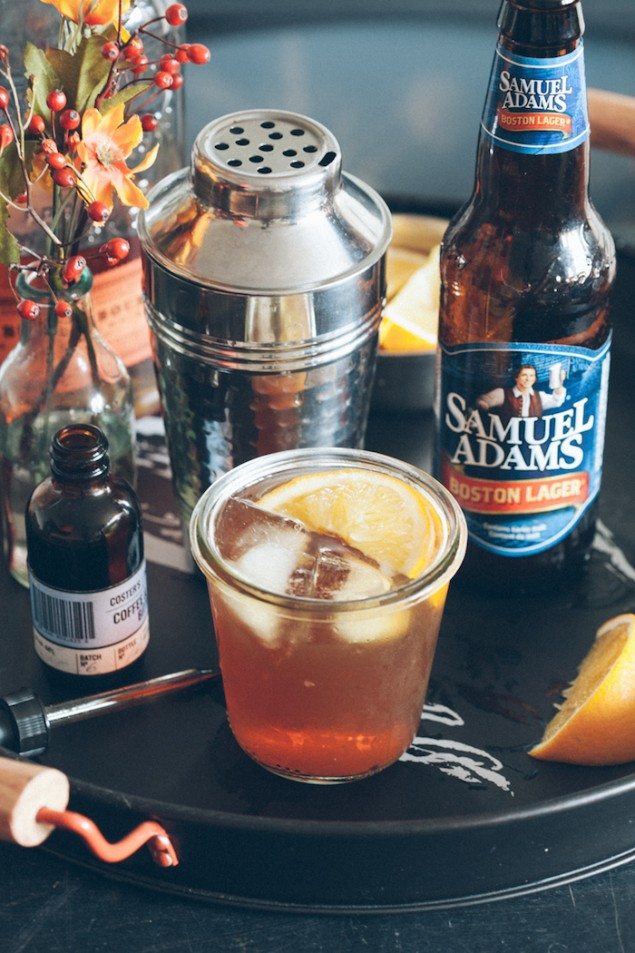 www.80twenty.ca
Maple Bourbon Shandy
Sip your way into cooler days with this satisfying shandy. There's plenty of sweetness thanks to the bourbon and maple syrup, and the flavor is rounded off with orange juice and a dash of coffee bitters. Find the recipe here.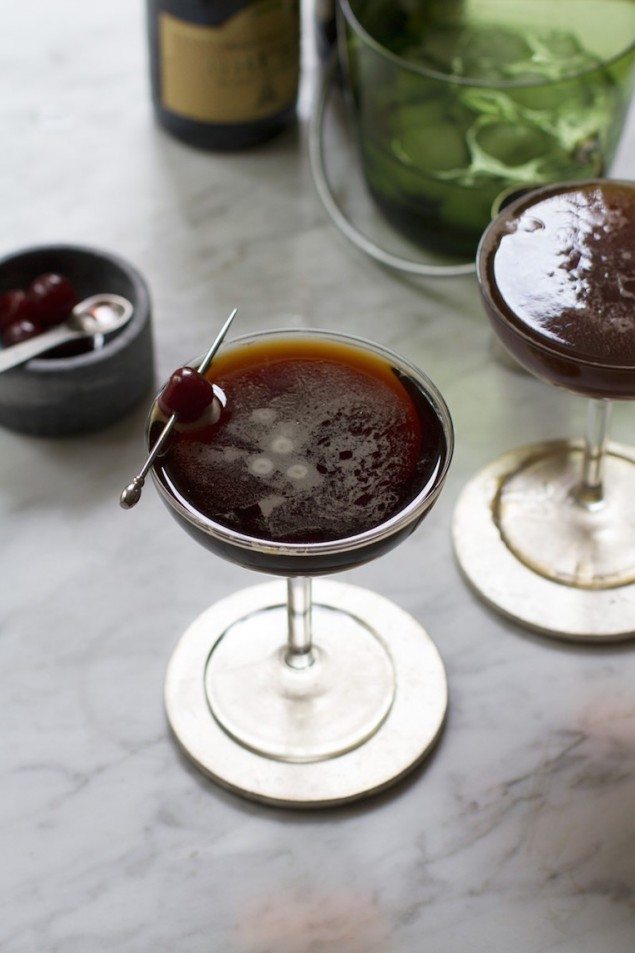 saltandwind.com
The Black Velvet
This wonderfully Irish cocktail is a blend of Guinness, sparkling brut, creme de cassis and brandy soaked cherries. Not to mention, its stunning hue looks especially gorgeous once poured. Find the recipe here.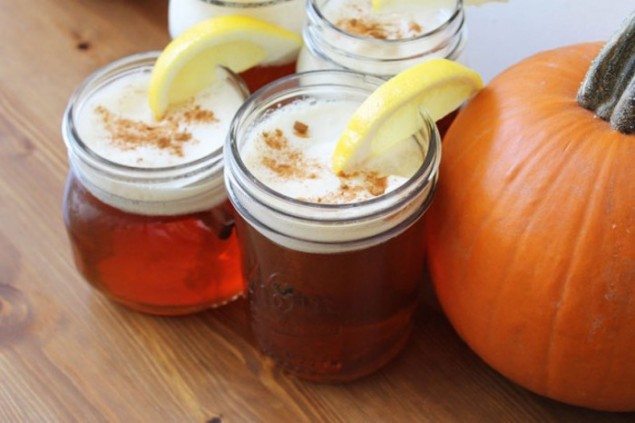 www.brit.co
Pumpkin Cider Beertail
We're pretty charmed by this one—it shoots a nod to some of our favorite fall flavors. This shandy twist is a delicious combination of cider and pumpkin ale, garnished with lemon and a cinnamon stick. Find the recipe here.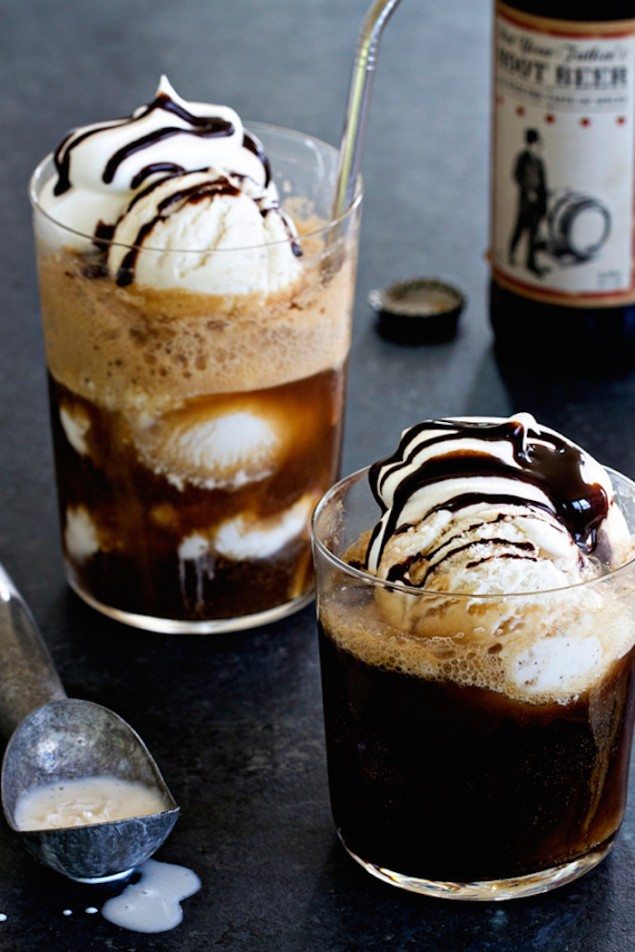 www.mybakingaddiction.com
Grown-Up Root Beer Float
Another childhood favorite all grown up! This combination of root beer ale and ice cream couldn't be any easier to make (or fall in love with). Find the recipe here.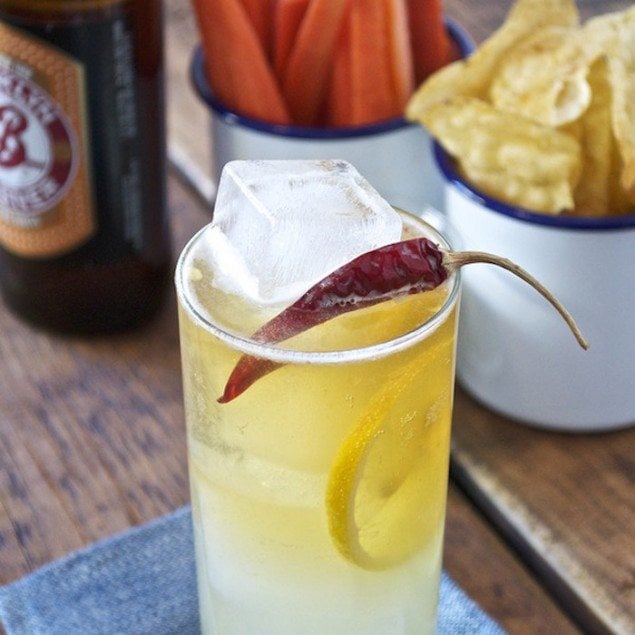 www.masonshaker.com
The Three and Out
This sweet and spicy combo is sure to put some spring in your step. Vodka, honey, chile, lemon and a Pilsner are all that's needed to make this perfect companion to your game day festivities. Find the recipe here.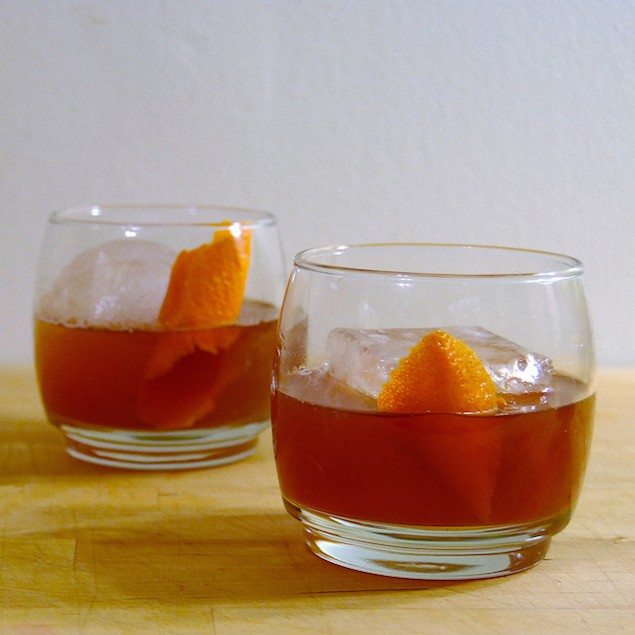 therewillbebourbon.net
Beer Fashioned
They say you can't teach an old dog new tricks, but we say you can give the Old Fashioned a brand new look. A wheat ale gives new life to this classic combination, complete with the signature orange twist. Find the recipe here.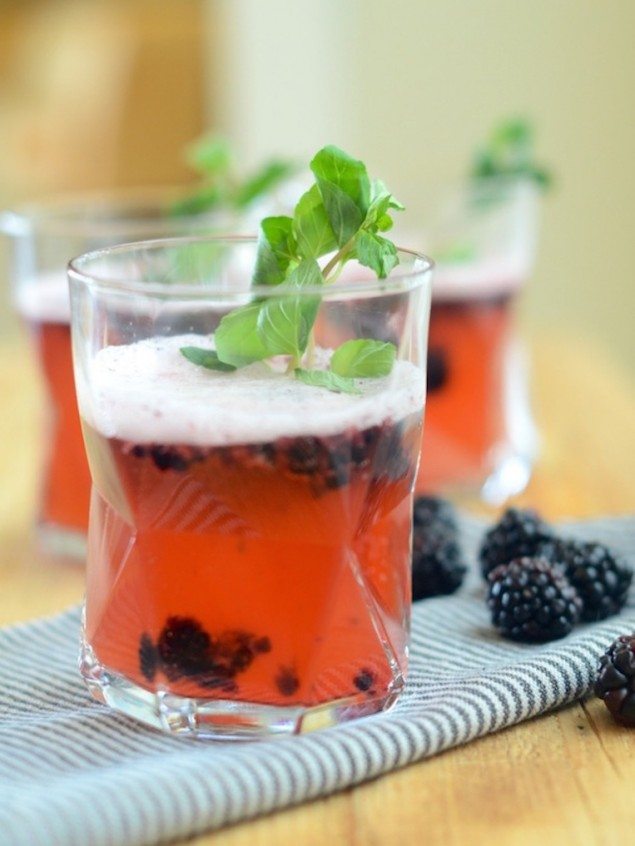 www.camillestyles.com
Blackberry Lemon Shandy
Touchdown? Bottoms up! We love the way tart lemon and sweet blackberry compliment the bitterness of a good pale pale ale—and a sprig of mint is the perfect cool finish. Find the recipe here.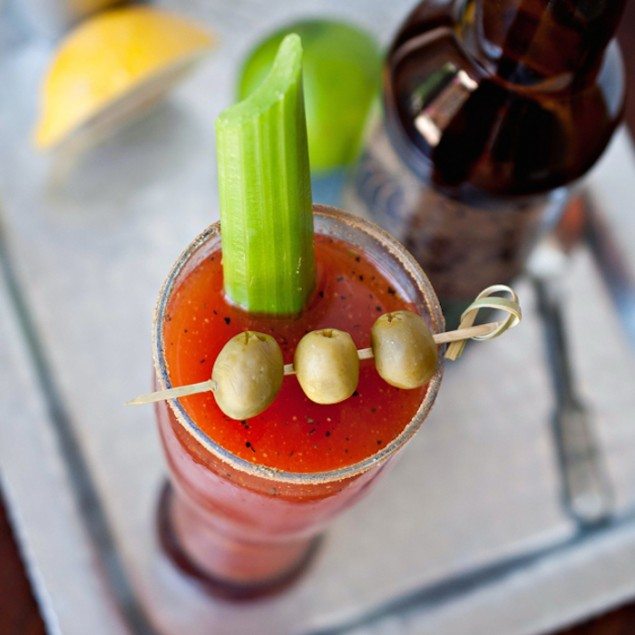 thebeeroness.com
Brewed Mary
Who would have thought that replacing vodka with beer in a Bloody Mary would be such a delicious transition? A good IPA will be your best bet to complement the tomato juice and spices. And we HEAR (you know, from friends) that it's a heck of a hangover cure. Find the recipe here.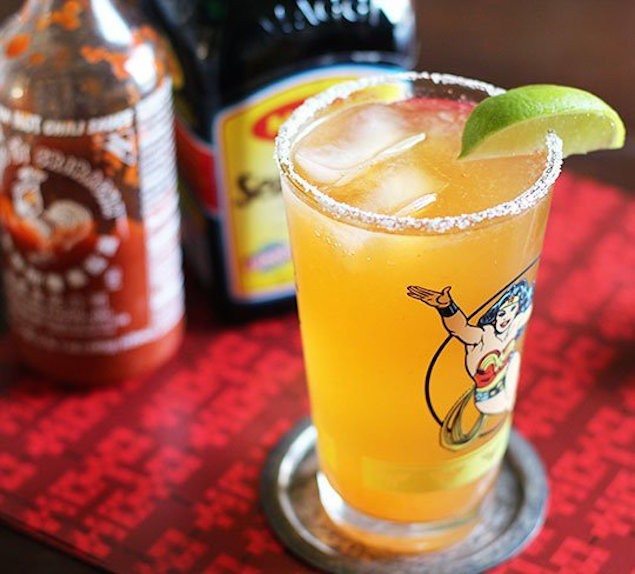 Anjali Prasertong
The Cocky Rooster
If you're as obsessed with Sriracha as we are, you're going to LOVE this one. An ice cold lager meets the distinct fire of Sriracha, along with a few dashes of Maggi sauce, jalapeños, and a little fresh lime. Find the recipe here.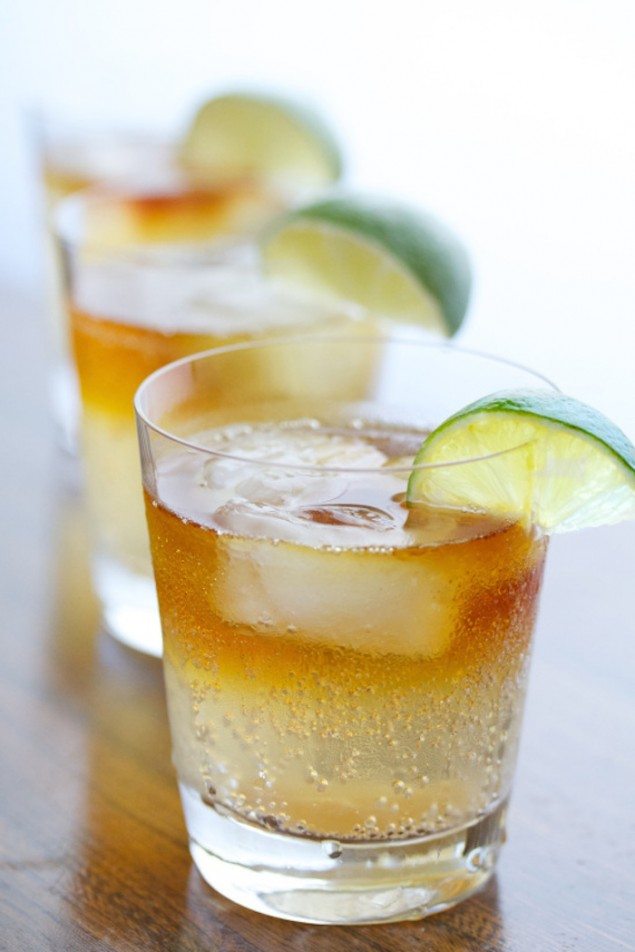 www.movitabeaucoup.com
The Dark and Stormy
Don't be fooled by the name—this classic combination of rum and ginger beer is a great way to spice up your summer. We love the crystallized ginger and lime garnish. Nothing says "special occasion" like a good garnish, right? Find the recipe here.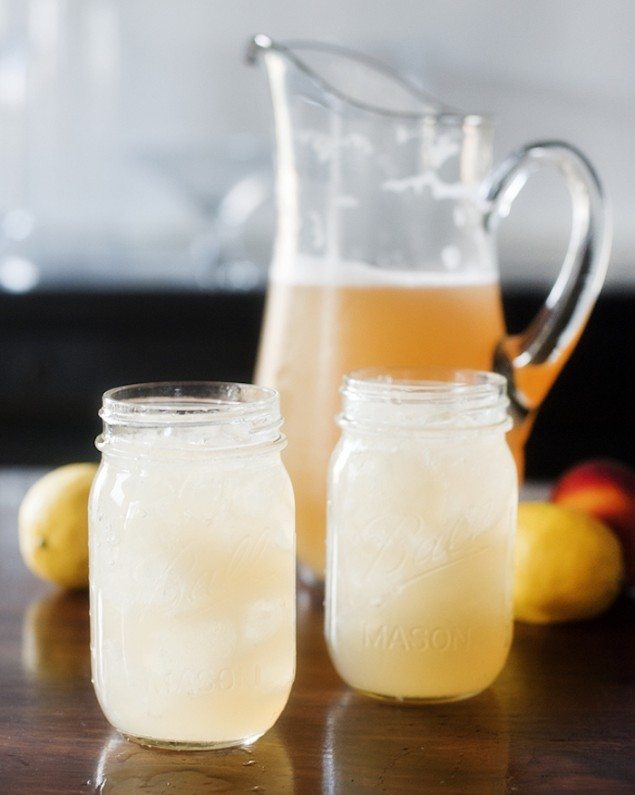 prettyplainjanes.com
Southern Shandy
This sweet mix of beer, lemonade and peach brandy just begs to be sipped outside, slowly and leisurely, just as nature intended. Find the recipe here.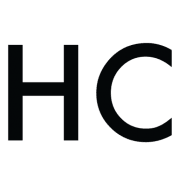 Relish
Offering more than 14,000 recipes plus features and DIYs on cooking, dining and entertaining, Relish celebrates America's love of food. Relish is about honoring cooking traditions while exploring new trends and ideas, which is why millions of people turn to both Relish.com and Relish Magazine for special occasion recipes, quick and easy weeknight suppers and culinary adventures.