We have to admit, we were a bit skeptical of the baked donut craze for awhile. How could anything replace the deliciousness of a soft, fried donut? While it make not be an exact replica, we have fallen in love with the ease and texture of a sweet, baked ring. Here are our favorites!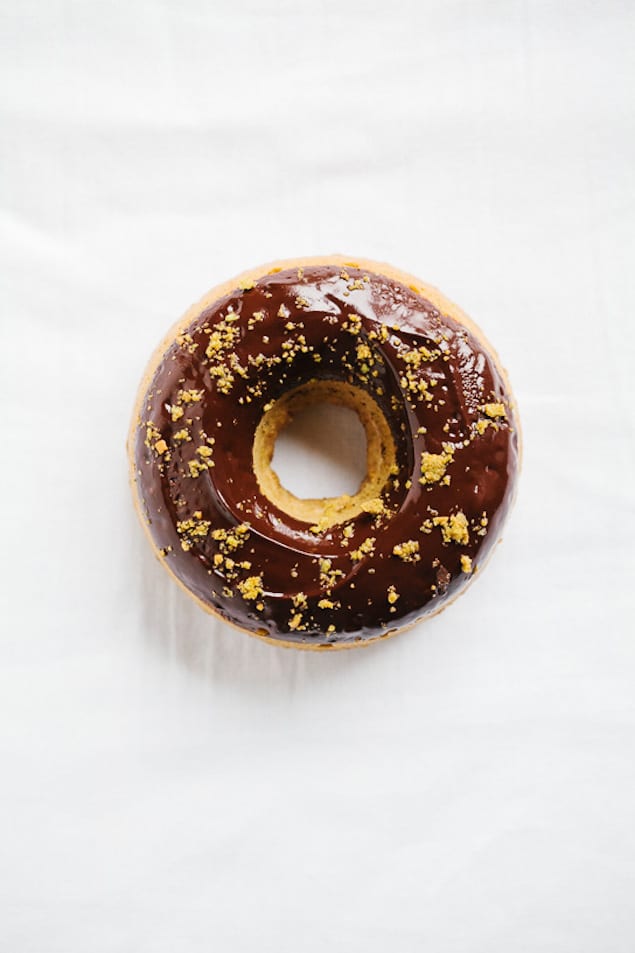 Chocolate Glazed Pistachio Donuts
Ground pistachios and whole wheat flour combined with almond extract make these baked donuts a treat to be reckoned with, and we haven't even made it to the dark chocolate glaze yet. See the recipe.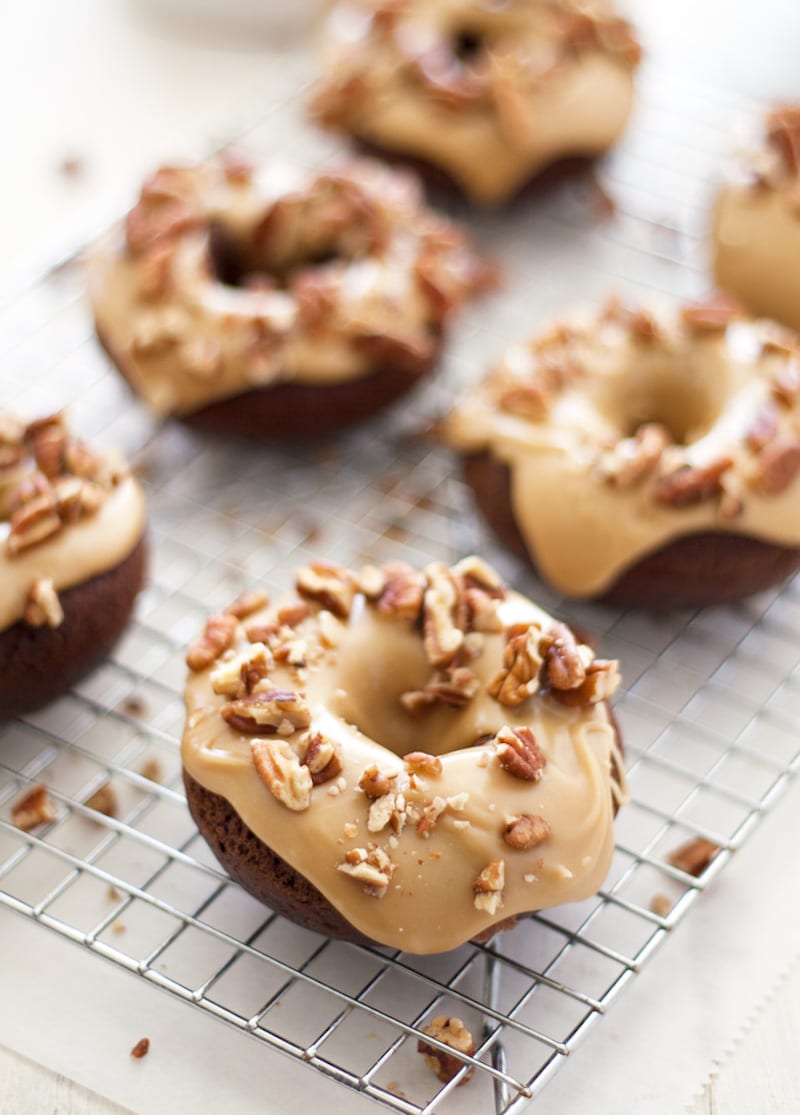 www.ahappyfooddance.com
Turtle Donuts
Chocolate cake donuts, caramel glaze, and lots of nuts. Count us in! See the recipe.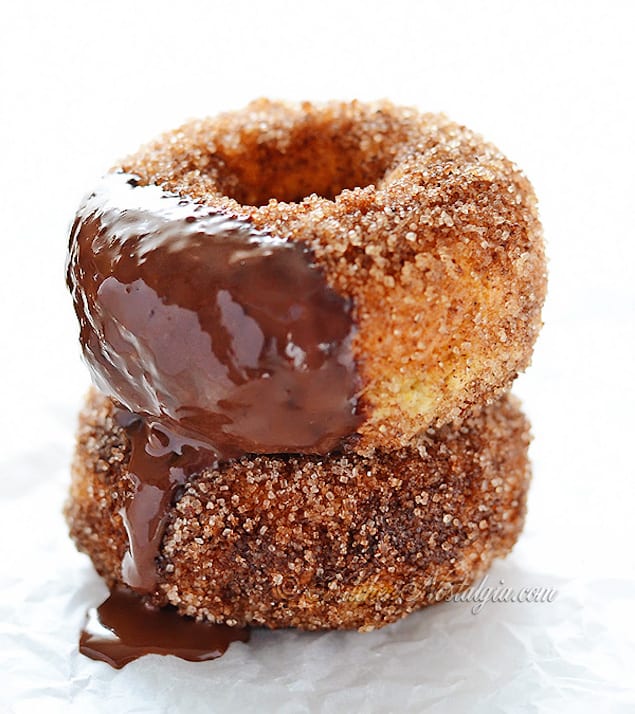 Baked Churro Donuts with Chocolate Sauce
Without being weighed down with a heavy, oily pastry, try these baked donuts inspired by fried churros and sprinkled with cinnamon-sugar. See the recipe.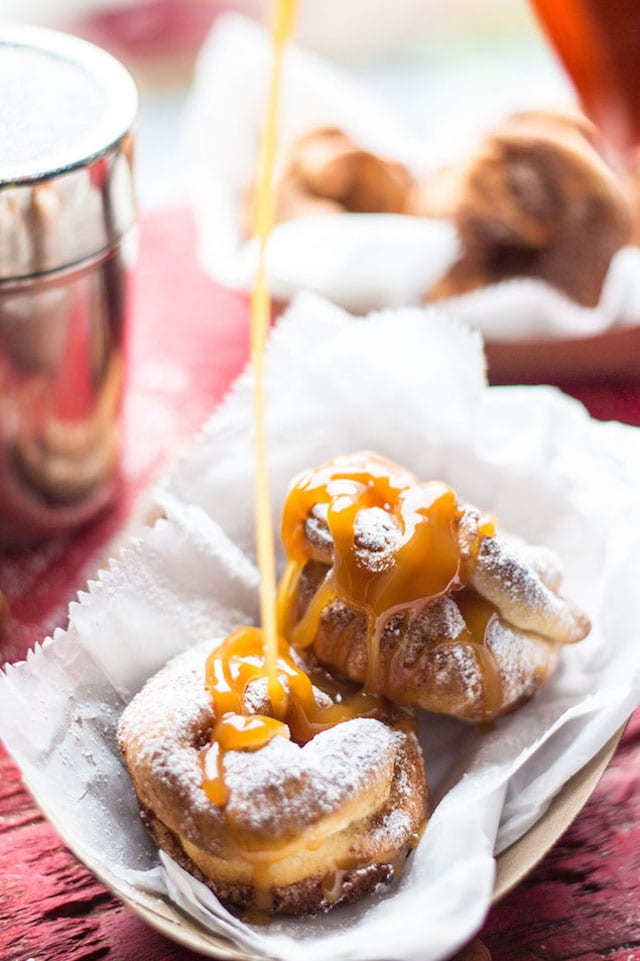 Babka Donuts
Babka dough is twisted, baked, doused in cinnamon-sugar, powdered sugar, and caramel sauce for a perfect take on the donut that will instantly remind you of the carnival. See the recipe.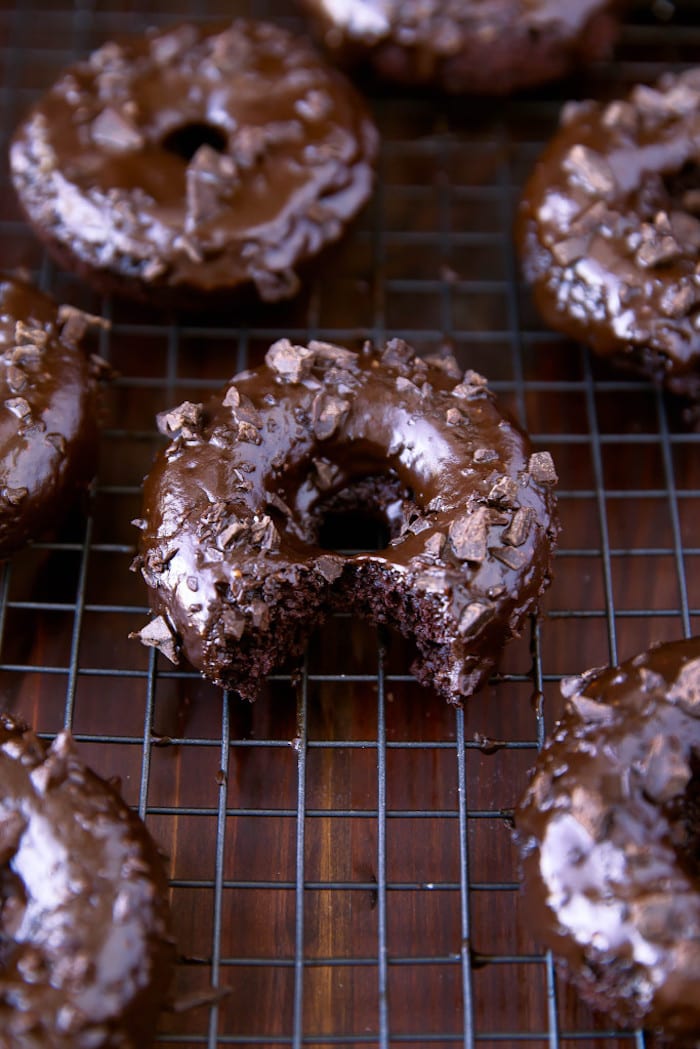 www.bromabakery.com
Mexican Chocolate Donuts
These might just replace our favorite brownies. Plus, they have awesome spice. See the recipe.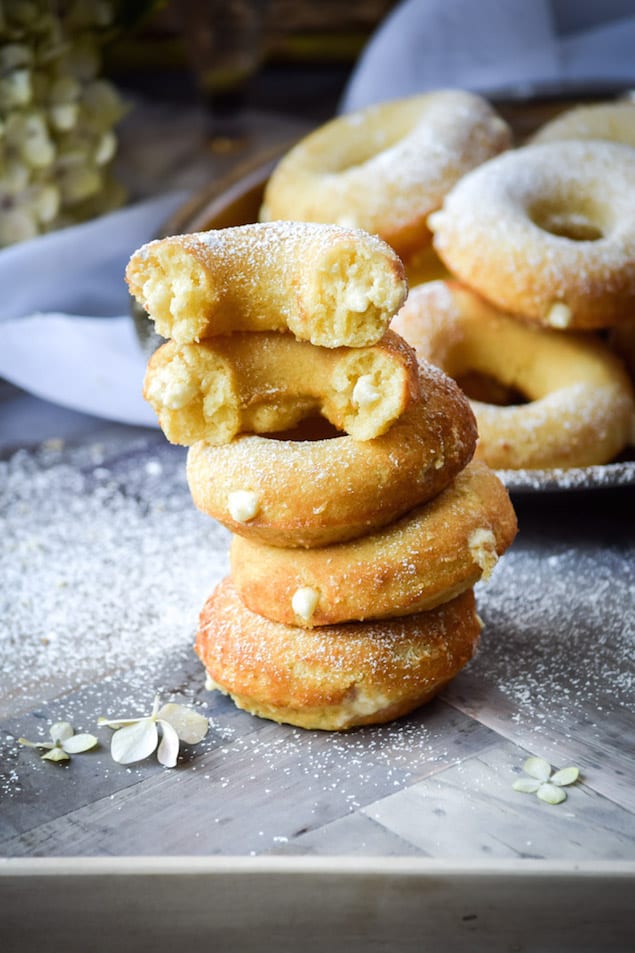 Twinkie Donuts
Soft, baked donuts are filled in the center, until almost bursting, with a creamy swiss meringue. They will remind you of the iconic Hostess snack, only ten times better. See the recipe.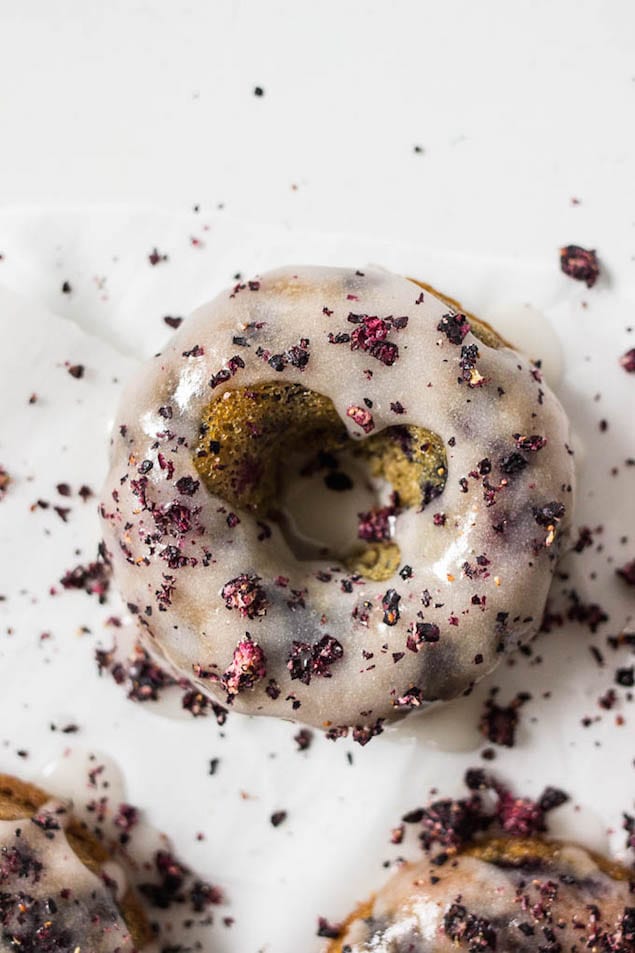 Gluten-Free Blueberry Donuts
Made with a blend of gluten-free flours, baked blueberry donuts with cinnamon are beautifully dressed up with glaze and blueberry "sprinkles". See the recipe.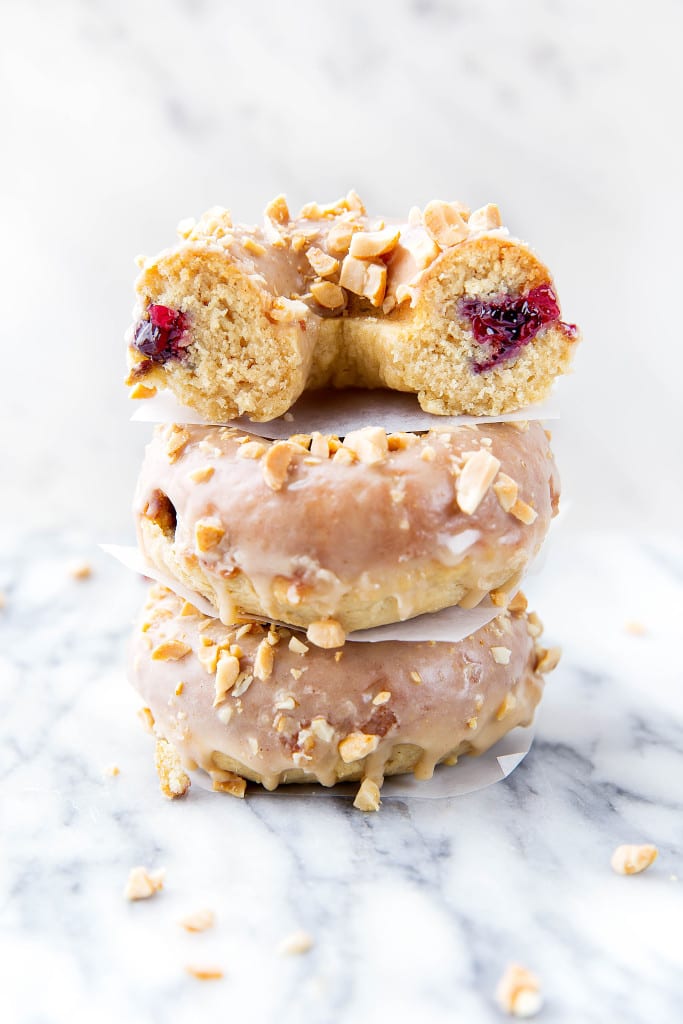 www.bromabakery.com
Peanut Butter and Jelly Donuts
Your favorite childhood sandwich just met a donut. We're never looking back. See the recipe.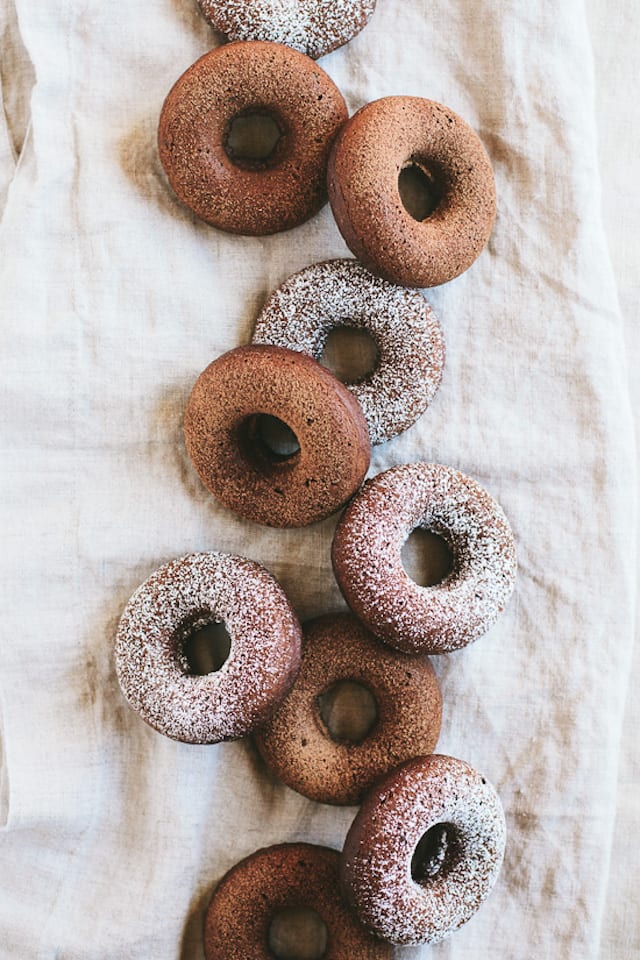 www.gatheranddine.com
Chocolate Amaretto Donuts
A nutty, espresso donut that has us swooning. It is perfect with a morning cup of coffee. See the recipe.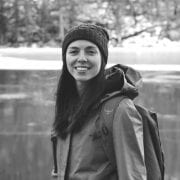 Annelise McAuliffe
Mandatory family outings to the Detroit farmers' market and nightly home-cooked meals cultivated Annelise's respect and curiosity for food. A graduate of The Culinary Institute of America, she spends her free time in New York City recipe testing, eating breakfast all day, and dreaming up international culinary adventures.