These sweet dumplings made from gram flour, ghee and sugar are popular during festivals like Deepawali and Krishna Janmashtami and are often served with vanilla custard.
By Prathima Rao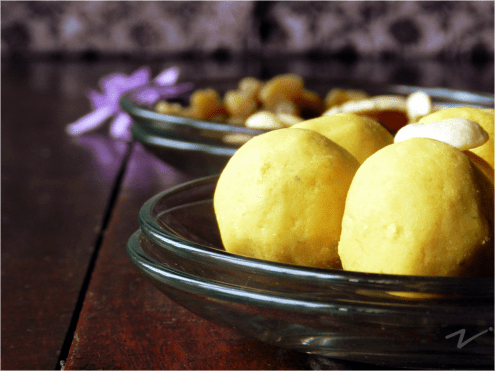 Besan Laddoos, Sweet Dumplings
These sweet dumplings made from gram flour, ghee and sugar are popular during festivals like Deepawali and Krishna Janmashtami and are often served with vanilla custard.
Ingredients
For Besan laddoo
Gram flour (besan) – 4 cups
Powdered sugar – 2 cups
Ghee (clarified butter) – 1 cup
Cashew nuts (kaju) – 12
Almonds (badam) – 12
Green cardamom powder* (elaichi) – 1 tsp
For vanilla custard
Milk – 200 ml/ 1 cup
Sugar – 2 tbsp or to taste
Vanilla custard powder – 1 to 2 tsp or as needed for desired consistency
Vanilla extract – ¾ tsp
Instructions
For besan laddoo
Sieve the besan/ gram flour through a fine sieve, set aside.
Coarsely grind cashew and almond to small bits/pieces.
In a kadai/ thick bottom wok type pan melt ghee. Add the sieved besan, cook over very low flame till besan is no longer raw and emits a nice aroma. Keep stirring with a steel spatula. This may take around 15 to 20 mins.
Add in the cardamom powder, fine chopped cashew and almonds. Stir and take it off heat.
Let this besan mixture cool for some time till it turns just warm. Then add the powdered sugar and mix well with hands.
Note - If the besan mixture is too hot, it will turn too moist when sugar is added or if at room temperature, sugar will not melt at all and you will not be able to shape into balls. So let the mixture be just warm
Shape the mixture into walnut sized balls. Store in an airtight container at room temperature. Serve straight out of the box as is or with some chilled or warm eggless vanilla custard!
For vanilla custard
Mix vanilla custard powder with 2 tbsp milk.
Put remaining milk to boil. When it comes to a boil add the sugar and stir to dissolve. Taste and adjust sweetness as per taste.
Add the custard paste while stirring constantly to avoid lumps. Stir and let heat till the mixture thickens i.e. coats the back of a spoon.
Remove from heat and add vanilla essence. Cool and then refrigerate to chill. Serve chilled custard with besan laddoos or chopped fresh fruits.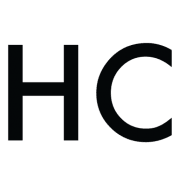 Prathima Rao
Born and brought up in South India amongst hard core food enthusiasts. Cooking and food has always been a part of Prathima's growing years with every family gathering accompanied by a scrumptious and elaborate meal. Now, traditional vegetarian food of her community has paved way to contemporary and quicker dishes.