A simple yet scrumptious dessert with fresh berries and balsamic vinegar.
By Laura Kasavan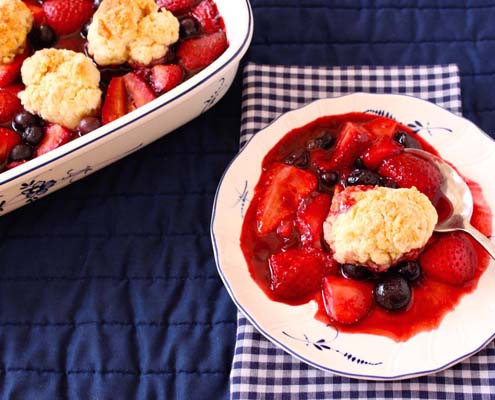 Have you ever drizzled balsamic vinegar over fresh berries? The vinegar's acidity plays beautifully against the sweetness of the berries in a perfect union of flavors. In this instance, a velvety smooth balsamic vinegar adds complexity to a berry cobbler.
You'll want to use the buttery biscuit topping to soak up every last drop of syrupy juice. I paired strawberries with blueberries; use any blend of berries you prefer, or try a mix of berries with slices of stone fruit.
A simple yet scrumptious dessert with fresh berries and balsamic vinegar.
Ingredients
3 cups (450 g) strawberries, hulled and halved
1 cup (140 g) blueberries
¼ cup (48 g) granulated sugar
2 tablespoons (12 g) all-purpose flour
1½ tablespoons balsamic vinegar
⅛ teaspoon salt
Biscuit Topping
1 cup (100 g) flour
2 tablespoons (24 g) sugar
1½ teaspoons baking powder
⅛ teaspoon baking soda
¼ tsp salt
3 tablespoons (43 g) cold unsalted butter
¼ cup (60 g) plain fat-free yogurt
2 tablespoons (0.03 l) milk
¾ teaspoon vanilla extract
Instructions
Preheat oven to 400°F (200°C) and spray an 11 x 7-inch (2-quart) baking dish with nonstick spray.
Toss strawberries, blueberries, sugar, flour, balsamic, and salt together in a medium bowl. Set aside.
Biscuit Topping
Whisk together flour, sugar, baking powder, baking soda, and salt in a large bowl.
Dice butter into pieces; sprinkle over flour mixture and use a pastry cutter to cut in evenly until mixture resembles coarse meal.
Combine yogurt, milk, and vanilla in a small bowl; add to flour mixture and stir just until moist.
Lightly flour hands and knead mixture 3 or 4 times in the bowl, just until dough comes together.
Pour berry mixture into prepared baking dish; top with spoonfuls of biscuit dough.
Bake for 18 to 20 minutes, until juices are bubbling and biscuit topping is golden.
Let cool slightly on a wire rack before serving. Store leftovers covered in the refrigerator; warm before serving.
Notes
Use a thick and fruity aged balsamic vinegar for best results.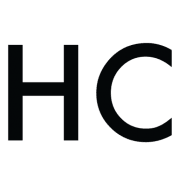 Laura Kasavan
Laura Kasavan is a California-based writer and author of the baking blog Tutti Dolci - All Sweets. She has a passion for seasonal baking and often features locally-grown ingredients in her recipes. She strives to create flavorful sweets with reasonable nutritional profiles, and believes dessert can be savored every day.