Maria Laitinen finds, and falls in love with, a sweet little bakery and café just a few hours drive south of Sydney.
Text And Photos By Maria Laitinen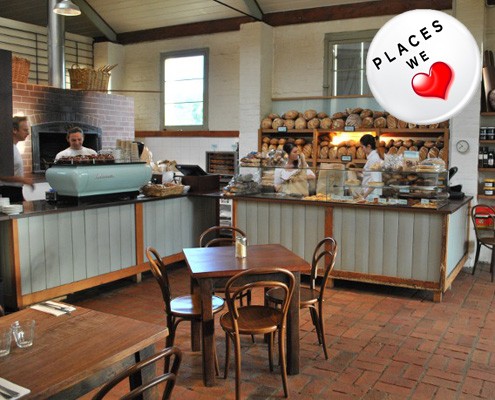 Sydney is a lovely city to live in, with lots of green areas, parks and beautiful beaches. Despite this it is always a real treat to get out of town, even though the distances in Australia are ridiculous compared to Europe. Last year we travelled South of Sydney, only a few hours drive down the coast to explore the fascinating country towns and the local foods they have to offer. Berry was my absolute favourite of all the places we visited, the food was magnificent and there are lots of local specialities tucked in this tiny country town.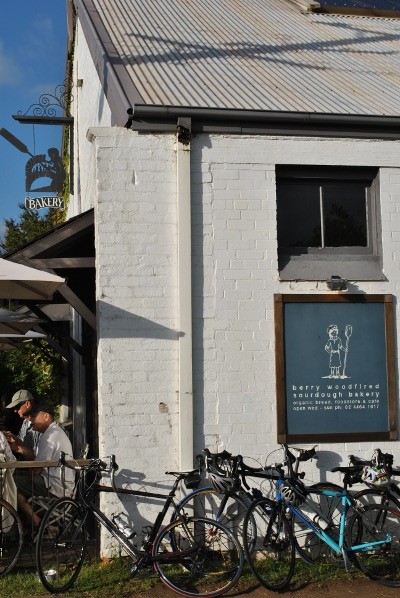 The local sourdough bakery is a must try for anyone visiting Berry. The bakery is located away from the main street of Berry, but the locals and visitors alike have no trouble finding this place. We were there for breakfast just before 8 am (the cafe opens at 8), and by 8.30 the place was packed with people! The cafe has the  loveliest atmosphere with soft French music, rustic looks and the sweet smell of freshly baked bread, and it serves a great selection of the most delicious breakfast and the best coffee in town!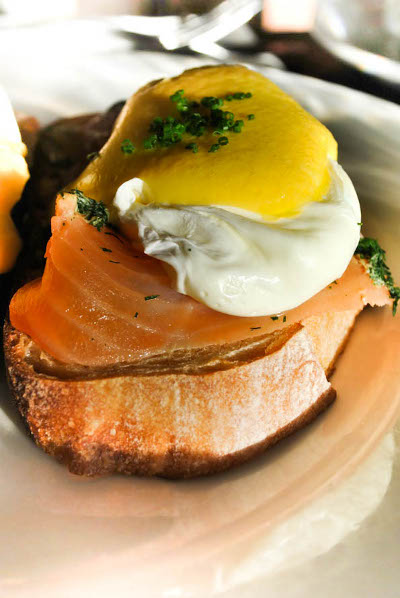 Whilst in Sydney we never go out for breakfast, so it was a real treat to have eggs Benedict with the creamiest poached eggs, Bearnaise sauce and cured salmon.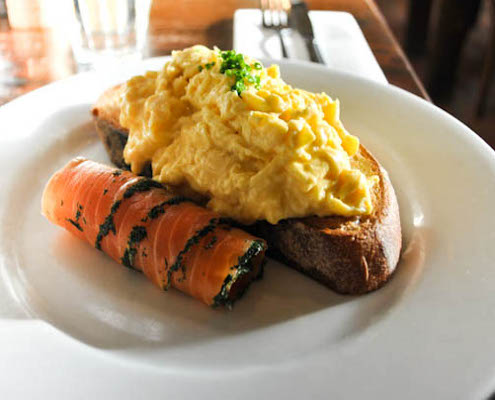 And this creamy scrambled eggs on sourdough bread with cured salmon was just heavenly. It really gave us the much needed energy for the day ahead!
Contact details:
Berry Sourdough Bakery & Cafe
Cnr Prince Alfred & Princess Street
Berry NSW 2535
T (02) 4464 1617