Aloo Bhaate or mashed potatoes is the most basic dish in Bengali cuisine. It also happens to be a quintessential comfort food.
By Soma Rathore
When we are out for vacations and away from home for a long time, we come back home looking forward to Bhaat, Dal, Aloo Bhaate ( Rice, Dal and Aloo Bhaate) or Ghee, Aloo Bhaate with Bhaat (rice with ghee with Aloo Bhaate on the side) to achieve that inner tranquility. When we are recovering from illness, we eat Bhaat and Aloo Bhaate – soothing our stomach and soul, bringing in normalcy to life.
Aloo Bhaate simply means potato in rice or rather cooked in rice. The rice we ate everyday for our meals was not the fragrant basmati. It was a different variety of rice with no fragrance and it takes a long time to cook. The process of cooking is different too. There is no exact or correct amount of water required. Once the rice is cooked, the extra water is drained out. This starchy water is called phyaan. It is a Bengali tradition to do a "Bhaate Sheddho": throw in vegetables in the same pot that cooks the rice, so they cook all together. It is quite common in a Bengali home to have all kinds of "Bhaate" – bittergourd, okra, pointed gourd, taro and so much more. The vegetables are then drizzled with mustard oil and served on the side.
The only way the Aloo Bhaate bears similarity to the "mashed potatoes" of the western world is in its ability to pique nostalgic emotions and nudge that positive feeling of well being. Comfort food. That is what it does.
Besides the "comfort" and the potato in it, there are no other likeness between the western mashed potato and this one from the far east. There is no "gravy" dressing the Aloo Bhaate. There is no extravaganza of cream, milk or butter. It is only the yellow creamy potato-y goodness of tenderly cooked, well mashed potatoes.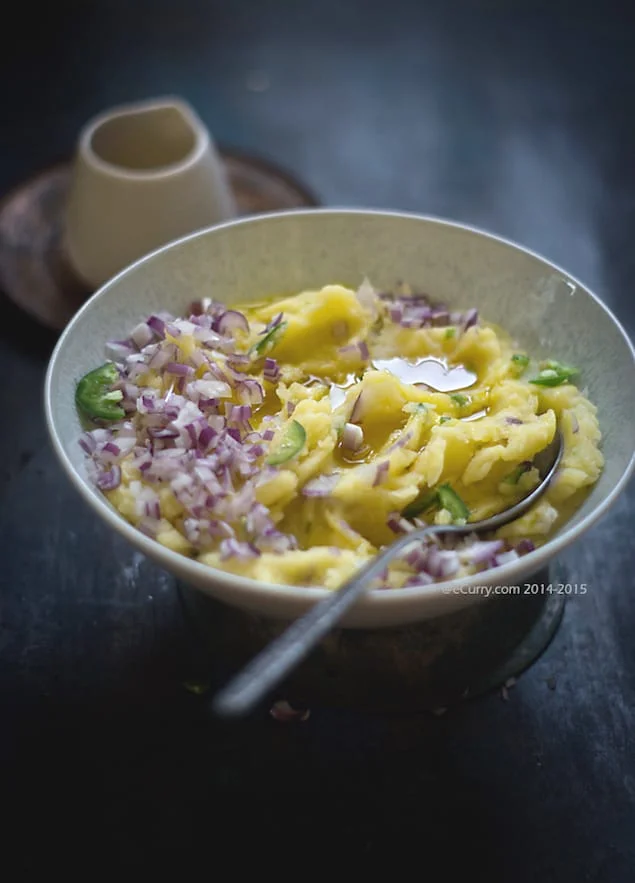 You would need only one thing to flavor it: pure golden mustard oil. The heart and soul of a Bengali. And a sprinkle of salt. Finally some finely chopped red onions and fresh green chili peppers, only if you want. If mustard oil is not available, ghee can be used. Usually no onion is used with ghee here. But then again there are no rigid rules.
Print
Bengali Mashed Potatoes: Aloo Bhaate
---
Description
Aloo Bhaate or mashed potatoes is the most basic dish in Bengali cuisine. It also happens to be a quintessential comfort food.
---
potatoes (pref. Yukon Gold or Red Potatoes or similar low starch potatoes), as much as you would like to serve
pure mustard oil (or ghee if you do not want to use mustard oil), to taste
finely chopped red onions, to taste
finely sliced hot chili peppers (remove seeds and membranes if you do not want it spicy), to taste
salt, to taste
---
Instructions
Boil potatoes until fork tender. Drain. Peel (if you boiled then skin on) and mash them really well until lump free.
Add salt, mustard oil (or ghee) , onion and peppers. Mash and combine everything together one more time.
Serve at room temperature.
Notes
while the onions and peppers add the best flavors along with the mustard oil, it is not required. The dish can be made with only mashed potatoes, ghee and salt. Ghee adds a better flavor than butter (in my honest opinion) for this particular recipe.
Then there are some more decorative varieties of Aloo Bhaate that uses kashundi or the tangy mustard, or toasted and crushed red chilli pepper. So feel free to adapt it to your style, while keeping the authentic essence in mind.
Category:

Side

Cuisine:

Bengali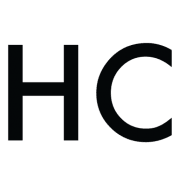 Soma Rathore
I am a recipe developer and food photographer, bringing the creative passions in my life together in my blog eCurry. The blog features authentic home cooked and restaurant style recipes from back home in India and also the ones as we explore and experiment with the world cuisine.