Dallas – Comforting Global Kitchen Magic at Belly and Trumpet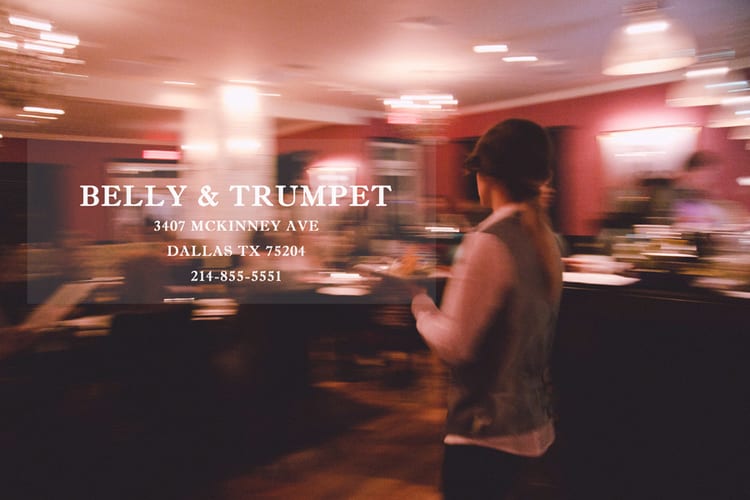 The brain child of John Valverde from Coeval Studios and the owners of Oak Restaurant, Richards and Tiffanee Ellman, Belly and Trumpet has become the new craze in Dallas.
By Joy Zhang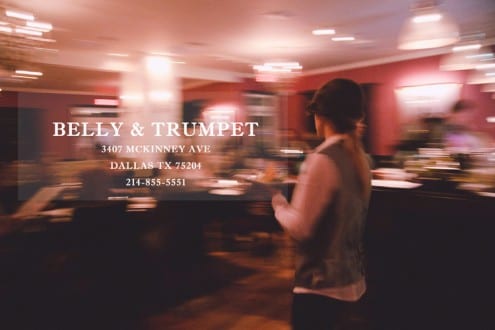 Since moving to Dallas 5 years ago, it's finally starting to feel more like home. Though it took a while to become situated and exploring all the nooks and crannies of the city, little by little, Dallas has grown to become a part of me. Through the friends I've met, to the clients I've had the honor of working with, it has lead me to find some glorious food around the city and it felt selfish to not share these good finds with you.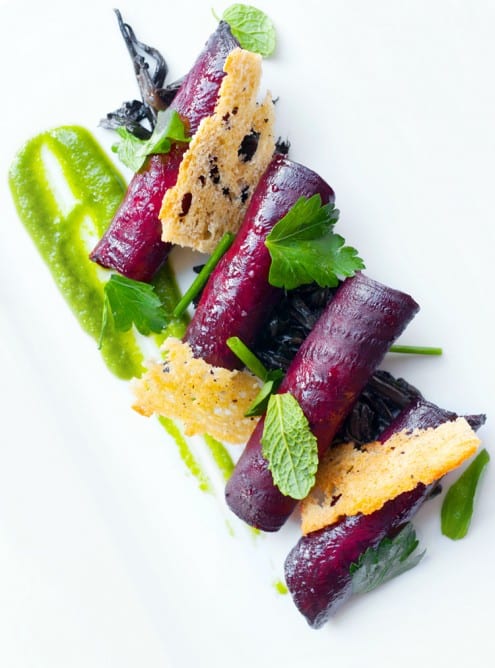 Beet Involtini, Black Trumpet Mushroom, Ricotta, Arugula Pesto
The new craze around town has been Belly & Trumpet, the brain child of John Valverde from Coeval Studios and the owners of Oak Restaurant, Richards and Tiffanee Ellman. Situated in a cozy cottage between Lemmon and McKinney, Belly & Trumpet captures your attention from start to finish. Upon walking in, the soft magentas and bold ceruleans fill the space with a sense of eclectic warmth that hints at the fun to come. The quirky art-deco styled chandleries with the plush velvet chairs and grand white leather booths compliments the dream-like, sensual works of Ruben Ireland, plus the 15-foot bar isn't too shabby either.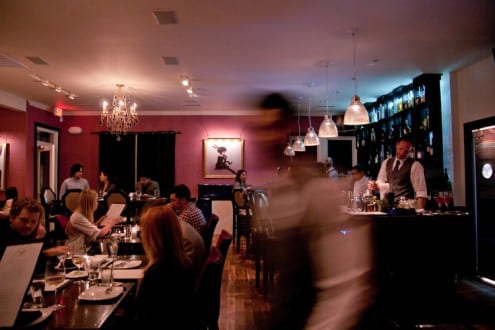 What's even more captivating is the magic that happens behind the swinging kitchen doors where Brian Zenner (Chef de Cuisine at Oak) and Rudy Mendoza (formerly at The Mansion on Turtle Creek) create visually stunning plates from all around the World. The menu style is simple: small plates that are meant to be shared, with a focus on global comfort cuisine.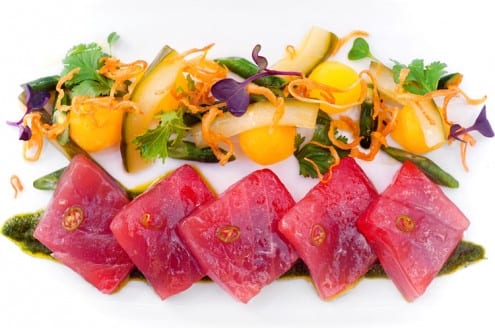 Yellowfin Tuna with Chayote Squash and Long Beans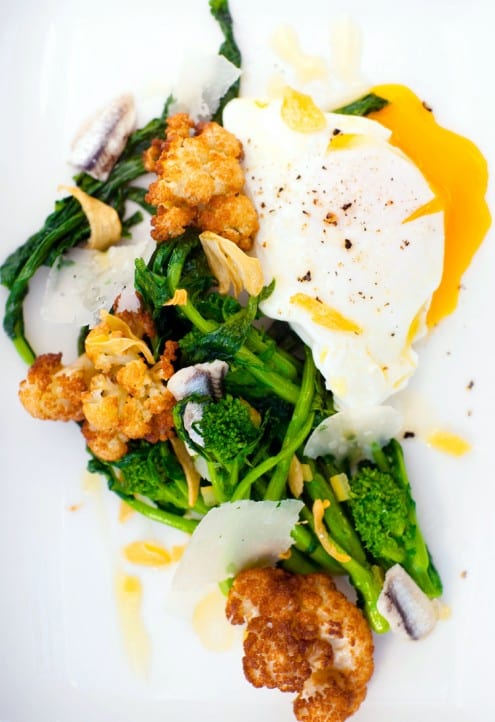 Warm Salad of Rapini, Cauliflower, Egg, White Anchovy
The attention to detail is evident and the flavors, transcendent. To explore the World of flavors through the craft of Zenner and Mendoza is a treat that everyone should share. They will also be starting brunch soon.
Belly & Trumpet
WEBSITE
3407 McKinney Ave. Dallas, TX 75204
Tues-Thurs 5pm-10pm | Fri-Sat 5pm-12am
214-855-5551
Joy Zhang
A 25 year-old free-lance photographer, home-chef and writer from Dallas, Texas, Joy finds inspiration for her photography and recipes through music, art and nature. Her work has been featured on Elle Girl Korea and Gourmet Live. Join her culinary adventures through her kitchen and discover fresh, simple and delicious recipes.