Like many self-employed chefs, Jenna Helwig wears multiple hats: personal chef, culinary instructor, recipe developer, freelance writer and TV consultant.
By Carly DeFilippo
If you're like me, you read food blogs not only to discover new recipes or time-saving techniques, but also because (on some level) you fantasize about starting your own food business or going back to culinary school. While there are plenty of books on culinary careers that outline all of your options, there's nothing quite like meeting the professionals and learning from their experience.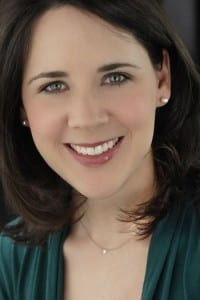 Like many self-employed chefs, Jenna Helwig wears multiple hats: personal chef, culinary instructor, recipe developer, freelance writer and TV consultant. We met at a cooking class in the Meredith Corporation test kitchen, where she expertly whipped a motley crew of amateur chefs into shape. When the chance arose to assist Jenna on-set, at a Parents Magazine video shoot, I learned first-hand about the dedication and creativity that contribute to her culinary success.
What were you doing before you became a chef, and when did you know you wanted to make the shift to cooking?
I graduated from college with a degree in Radio/Television and went straight into that field, working at a few documentary production companies before settling in as head of development at a great company here in NYC. But after about 6 years, I realized that television wasn't my passion; food was. Let me hasten to add that I could barely cook in my early 20s, but my excitement led me to read countless books about food, try new recipes, and take a few recreational cooking classes. Finally, I realized that without going to culinary school I would never have the deep knowledge base that I wanted. So I went, still a little unsure about where cooking would take me, but knowing that I would find my way.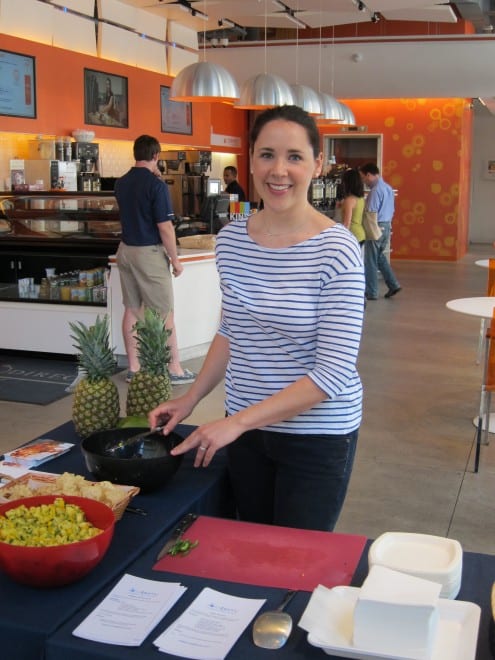 Why did being a personal chef appeal to you over other culinary professions?
By the time I went to culinary school I had a one year-old daughter and – to be honest – was used to making a healthy income to help support my family. For those two reasons working the garde-manger station at a restaurant wasn't really an option for me. (I did do a four-month restaurant externship as part of culinary school, and I loved it. I learned so much and am very glad to have had that bit of restaurant experience.)
My job now is a big jigsaw puzzle and, for me, it's an exciting combination. I love being on my feet some days and sitting in front of the computer others, or interacting with students one day and then having some quiet cooking time the next. I also really like being able to plan the shape of my days on my own terms.
What do you think is the greatest misconception people have about working as a personal chef?
I think aspiring personal chefs have nightmares about having to deal with difficult, capricious clients. And, well, it has happened! But, for the most part, my past and current clients have been friendly, lovely, appreciative people.
Is there anything you wish you knew before going to culinary school?
Given more time, I would have resigned myself to just how truly ugly those uniforms and commis caps were!
But seriously, there was one piece of advice I got from someone who had already been to culinary school that I appreciated. In culinary school, it is possible to… take the easy way out sometimes, to choose to prepare a simpler recipe when working in a group or rarely challenge yourself with different ingredients and techniques. But if you're taking the time and spending the money to go to school, you should really just go all in – get your hands dirty and push yourself to try every possible recipe and technique, no matter how seemingly difficult. Like most of life, you get out of it what you put into it.
Advice for anyone considering going into your profession?
It's the same advice I would give anyone going into any profession, really… get to know as many people as you can and keep in touch with them from your chef-instructors, to clients, to fellow students. Nearly every job I've ever gotten – from cooking to writing to recipe development – has stemmed back to a contact (read: friend) I made somewhere along the line.
Do you have a signature recipe to wow a crowd that I can share with Honest Cooking readers?
I've found that at cocktail parties or other casual get-togethers people really love small sandwiches. One of my favorites is lamb-olive sliders.
Ingredients
For the yogurt topping:
½ cup Greek yogurt
1 teaspoon grated lemon zest
¼ teaspoon kosher salt
2 Tablespoons chopped mint
For the burgers:
1 lb. ground lamb
½ cup pitted Greek olives, roughly chopped
1 clove garlic, minced
½ teaspoon kosher salt
freshly ground pepper to taste
10-12 brioche buns
Instructions
In a small bowl stir together the ingredients for the yogurt topping. Taste for seasoning, adding more salt if necessary. Refrigerate.
Using your hands, mix together the slider ingredients in a large bowl. Form into small burgers.
On a grill, grill pan, sauté pan, or under the broiler, cook the sliders until just cooked through. (You can keep the sliders warm in a 250° oven for up to 20 minutes.)
Spread each slider with a smear of the yogurt topping and serve on toasted brioche slider buns.
Carly DeFilippo
Carly is a Contributing Writer at Honest Cooking. Though the first line of her college application essay was "I love tunafish," it wasn't until she pursued graduate studies in Paris that she ever considered a future in food. Based in Manhattan, Carly is a freelance writer and the co-founder of Cognoscenti Creative, a boutique branding agency dedicated to establishing artisans as influencers.