Juice it Up – Delicious Beet, Carrot and Kale Juice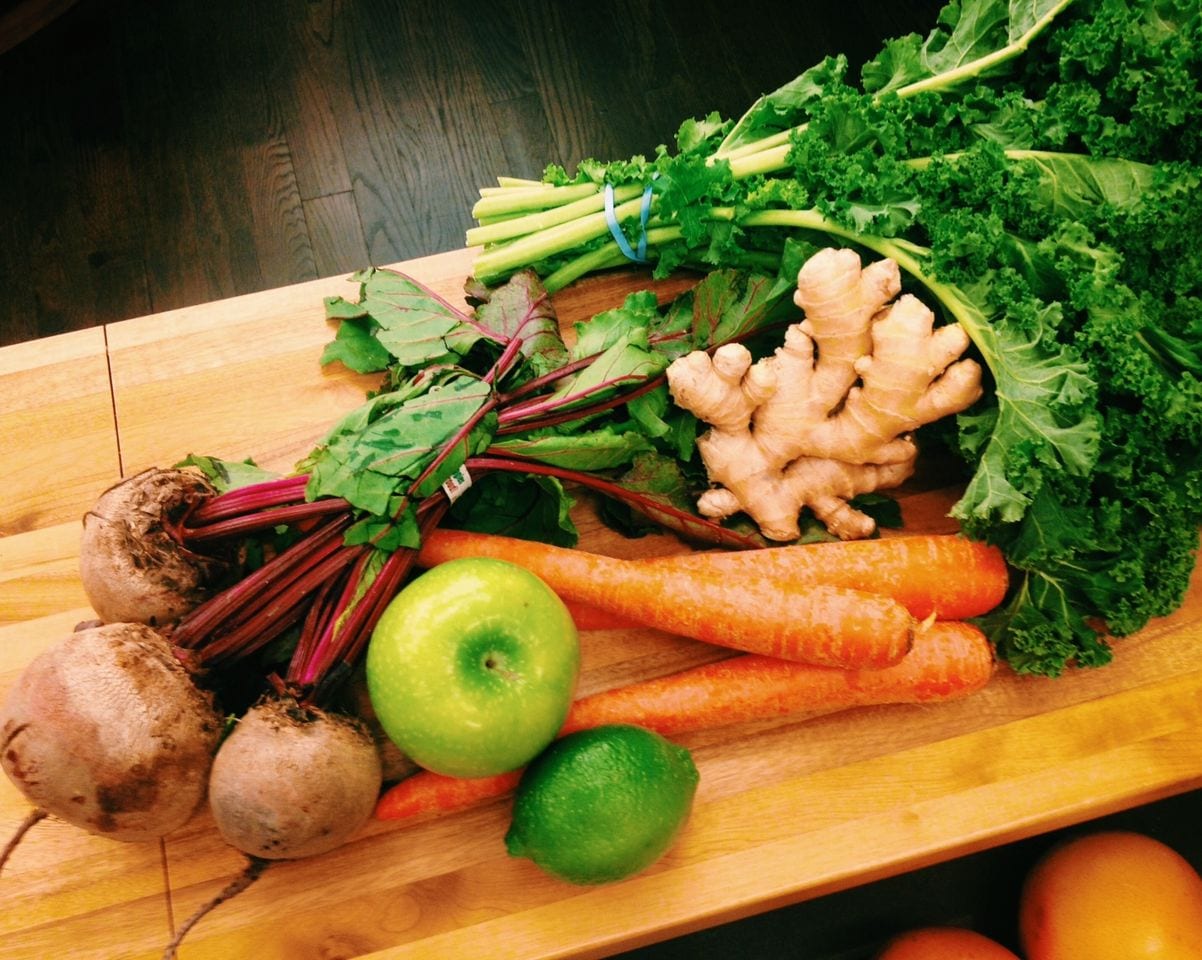 SPONSORED STORY – BROUGHT TO YOU BY FUSION JUICER
Fusion Juicer makes quick work of several salads-worth of vegetables, churning out a vibrant juice with a ginger kick.
By Hannah Keyser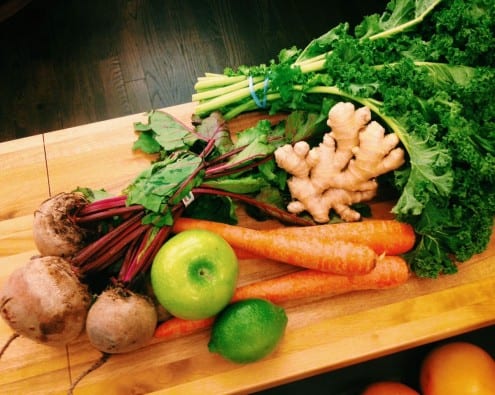 We've been experimenting with the Fusion Juicer here at the Honest Cooking headquarters and we're excited to report back on some of the delicious concoctions we came up with. Throughout the week, we made fruit juices, cocktails and even some soup with the super powerful and whisper quiet juicer but we wanted to start with a recipe for a veggie-heavy juice that showcases the health benefits of juicing.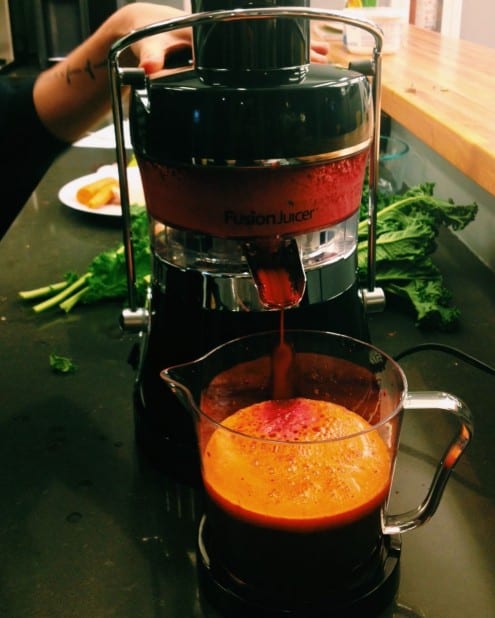 With the Fusion Juicer, it's not only easier to incorporate more vegetables into your everyday diet, there's also often even less prep work than would be required to prepare a dish. Quick to set up and easy to clean, the Juicer was able to handle whole carrots and large chunks of beets with minimal effort and fantastic results. Kale was a little tricker but, as suggested, adding the high-juice content apple immediately afterwards helped the process along, not to mentioned sweetened the juice. Ginger is super strong so careful with how much you add if you don't want your juice too spicy. But it certainly adds a caffeine-free kick that will wake you up and get you ready to take on the day.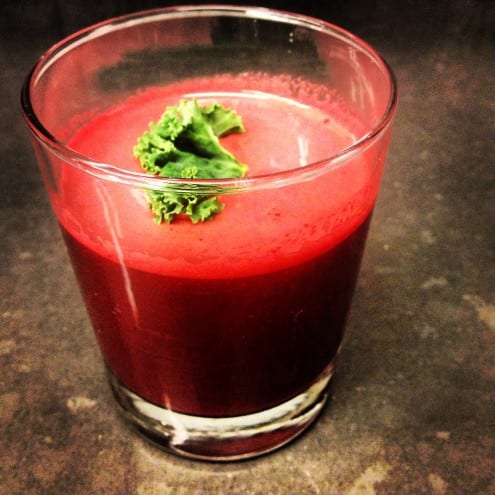 Beet, Carrot, Kale Juice
Fusion Juicer makes quick work of several salads-worth of vegetables, churning out a vibrant juice with a ginger kick.
Ingredients
4 carrots
3 large beets
1 apple
1 bunch of kale
1 inch piece of ginger
Instructions
Wash all the ingredients.
Juice ingredients according to recommendations in the Raw Remedies and Juice Recipes booklet.
Enjoy!
[adrotate banner="28″]