So let's talk about this soup. It's got beer, it's got cheese, and it's got buttery roasted rutabagas and parsnips. That's enough vegetables to allow you to feel like it's good for you.
By Bria Helgerson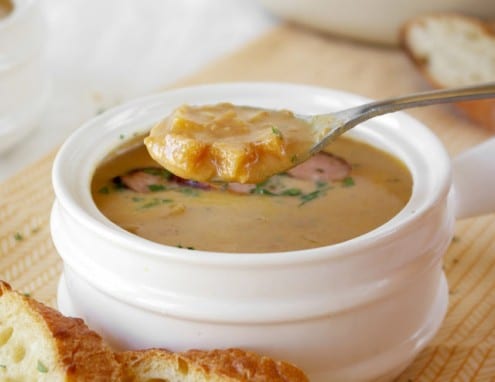 Beer Cheese Soup with Roasted Root Vegetables
So let's talk about this soup. It's got beer, it's got cheese, and it's got buttery roasted rutabagas and parsnips. That's enough vegetables to allow you to feel like it's good for you.
Ingredients
1 large rutabaga, peeled and diced into ¼ inch pieces
4-5 small-medium parsnips, peeled and diced into ¼ inch pieces
1-2 tablespoons olive oil
2 large vidalia onions, diced small
6 cloves garlic, minced
2 - 12 oz bottles of beer, preferable a full flavored lager or ale
6 cups vegetable stock (use the good stuff that comes in the cartons, not the 99 cent cans, you want the full flavor of the vegetable stock)
2 sticks ( 1 cup) unsalted butter
¾ cup flour
8 cups whole milk
2 large bay leaves
3.5 lbs cheese, shredded (I used a mixture of Monterrey jack, white cheddar, and extra sharp cheddar)
3-4 tablespoons chipotle-adobo sauce, depending on how spicy you want it
2-3 teaspoons salt, to taste
1-2 teaspoon freshly ground black pepper, to taste
few handfuls of italian parsely, minced
Instructions
Preheat oven to 425 degrees F. Toss the diced rutabagas and parsnips with olive oil to coat and season well with some of the salt and pepper. Spread evenly on a lined baking sheet and roast until browned and cooked through, about 45 minutes - 1 hour.
Meanwhile, in a large stockpot or dutch oven melt 4 tablespoons of the butter (1/2 stick) over medium heat. Add the onions, garlic, and bay leaves and sweat until the onions are very soft and translucent, about 20-30 minutes (if you are doing a half recipe, this probably wont take as long). At this point I opted to remove the onions with a slotted spoon into a bowl and add back into the soup a bit later. I felt that making a good roux would be easier if I didn't have to worry about mashing up the onions.
So, turn off the heat, and using a slotted spoon, remove the onions to a bowl and set aside, leaving whatever liquids are left in the pan. In a small saucepan, gently heat your milk over medium-low heat. You do not need to boil it, you just want it hot to add to your roux. Add the rest of the butter to your stockpot and melt over low heat. When the butter starts to bubble, add the flour and cook over medium-low heat, whisking constantly until light golden brown, about 5 minutes. Slowly whisk in the hot milk and continue cooking until it is completely combined and slightly thickened, just a minute or two.
In a few additions, add the cheese to the milk mixture and stir over low heat until cheese has completely melted. Add the beer, vegetable stock, and adobo sauce, and bring to a very gentle simmer. You want to be careful not to scorch your cheese. Add your onions and roasted vegetables to the soup, season with salt and pepper, and cook over low heat about 30-40 minutes until soup is nice and thick.
Make sure to taste the soup a few times while it is simmering, you may need to add more salt and pepper, or perhaps some more adobo sauce. You want to have a little heat at the end, but not have it overwhelmingly taste like chipotle peppers. Also, if the beer you used is bitter (I used an IPA the first time I tried this soup) you can add a few big spoonfuls of sugar to balance it out.
Garnish with fresh parsley, and serve with some n ice crusty bread. To take the soup to another level, grill some bratwursts and serve them sliced on top of the soup. It almost makes you feel like you are in Wisconsin, which is a good thing entirely.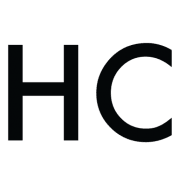 Bria Helgerson
Bria Helgerson is a Chicago based food blogger and pastry school student. Lover of all things sweet and savory, she cooks, bakes, and blogs as she navigates her culinary life at her website These Peas Are Hollow.