Brazilian brigadeiros, commonly known as bonbons, have only five ingredients. Made fudgy and delicious with the addition of sweetened condensed milk, this treat is a great surprise to make for your sweetheart.
By Denise Browning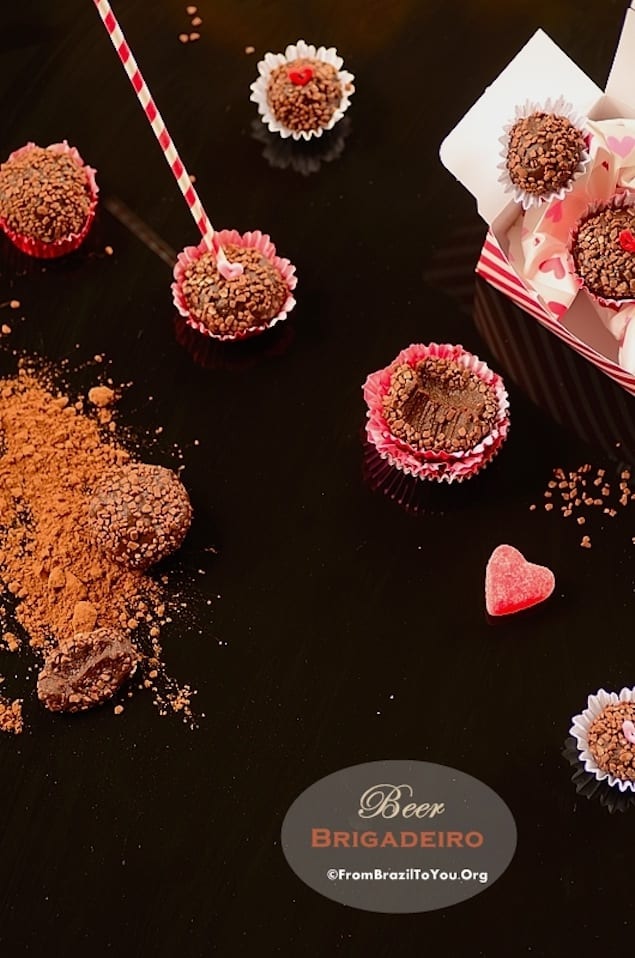 I'd like to share with you a brief history of one of the few ingredients in this recipe. Many Brazilian and South American treats are made from sweetened condensed milk – a sweetened, canned cow's milk product that can last for years without refrigeration if unopened. Condensed milk was created in 1820 in France as a solution to difficulties in storing milk for more than a few hours. Before its invention, milk could be kept fresh for just a short while, and was only practically available in the immediate vicinity of a cow. Condensed milk only came to be produced on a large scale many years later, in the mid 19th century, by Gail Borden, Jr. in the United States. It became popular after soldiers returning home from the American Civil War spread the word. By the late 1860?s, condensed milk was a widespread success. Factories for its manufacture opened in other countries, including Canada and Australia, as well as the world's largest, Swiss company Nestlé, which commercialized the product in cans. Thanks to Nestlé, condensed milk became a staple in Brazil, replacing fresh milk in the preparation of desserts. It is also the main ingredient for caramel flan and brigadeiro, a unique treat that technically is neither a truffle nor a candy, but as beloved in Brazil as cupcakes are in America. Sweetened condensed milk is also the preferred type of milk to add to coffee or tea in parts of Asia and Europe, among many other uses. In some Asian countries, it is spread on toast as a jam substitute. In the Caribbean, it is used to make Guinness punch. And in the US, it is a key ingredient in lemon ice box pie and in many key lime pie recipes…. And let's not forget that it is one of the milks in tres leches cake. Beyond its affordable cost, ease of transport, and preservability, it is also a great emulsifier that will not curdle in the presence of acid.
Did you know that sweetened condensed milk can be made from scratch?
Mix one measure of evaporated milk with one and a quarter measures of sugar in a saucepan; then, heat the mixture, stirring until the sugar is completely dissolved. Let cool. It can also be made by simmering whole milk until it is reduced by 60%, then adding sugar.
See Also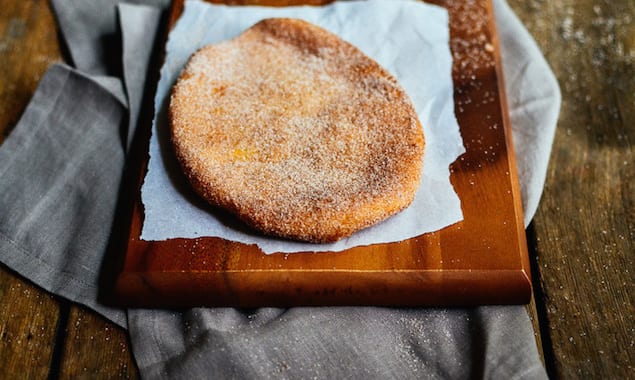 Print

Beer Brigadeiros
---
Author:

Denise Browning

Total Time:

23 mins

Yield:

2

0

1

x
Description
Ale beers are preferred for this recipe because of their sweet, full bodied, and fruity taste. For a gluten-free version of this recipe, use a gluten-free beer.
---
---
Instructions
In a nonstick, medium saucepan, stir together the sweetened condensed milk with the cocoa powder until obtaining a homogeneous mixture. Add both the butter and beer, and cook over medium heat (large burner), stirring constantly with a wooden spoon, for about 7-8 minutes. Then reduce the heat to medium-low and cook, stirring constantly, for an additional 10 minutes or until the bottom of the pan starts to show through the beer brigadeiro mixture.
Transfer warm beer brigadeiro to a greased dish and let cool on a rack. If desired, it can be refrigerated for 15-20 minutes to make easier to roll into balls.
Grease hands with butter, shape beer brigadeiro into balls (a tablespoon can be used as measurement), roll in the chocolate sprinkles, and place in bonbon cups.
Should be stored in a clean, airtight container in a single layer for up to 2 days ( at room temperature) or up to 4 or 5 days ( in the refrigerator) . If stored in the refrigerator, cover the layer of beer brigadeiros as well with parchment paper to prevent water droplets condensed by the low temperature fall on them. Remember: It is important that the container is odorless or will pass to the beer brigadeiros.
Prep Time:

5 mins

Cook Time:

18 mins

Category:

Dessert

Cuisine:

Brazilian
Denise Browning
Denise Browning is a native Brazilian foodie, trained Chef, cooking instructor, restaurant menu/recipe developer, and former lawyer. She is also the author of From Brazil To You - a blog that features Brazilian, fusion, and international dish recipes, stories, and photography of Brazil. Her writing has appeared in Cia Brasil Magazine, while her photography is frequently featured on Foodgawker, TasteSpotting, and Foodepix. She lives in Texas with her American husband and two children.