The increasing popularity of craft beer has sparked what appears to be a new culinary trend: cooking with beer.
By Melissa Maki
The increasing popularity of craft beer has sparked what appears to be a new culinary trend: cooking with beer. But brew-inspired food is nothing new in Belgium. Stoverij, also known as carbonade flamande, is a traditional beef stew from Flanders that derives its rich flavor from being slow cooked in beer. Stoverij is Flemish comfort food at its best. If you visit a frietkot (fry stand) in Flanders, you can order a side of stoverij to go along with your fries.
While stoverij recipes have the same basic ingredients, this one is inspired by Aba-Jour, a Ghent establishment known for its bountiful beer selection. Their stoverij is the best I've had. It stands apart because, rather than using just one type of beer, it contains a combination of sweet and sour beers, which gives the stew a deliciously complex taste. They use Rodenbach, a tart Flanders red, and Westmalle Dubbel, a rich and malty Trappist brew. If you can't find Rodenbach, another sour Flanders red or brown ale will do. The Duchesse De Bourgogne or Monk's Cafe Flemish Sour Ale are good potential alternatives.
Hand-cut Belgian fries and mayonnaise are the perfect complement to stoverij. If you're feeling less decadent, whole wheat bread or boiled potatoes also pair well with the dish. Be sure to save the extra dubbel or sour ale for pairing with the meal!

Beef Meets Beer in Flemish Stoverij
A hearty but complex beef stew cooked with Belgian beer.
Ingredients
500 grams stewing beef, cubed
1 Tbsp oil
2 Tbsp butter
2 large onions, sliced
salt and pepper
1 Tbsp brown sugar
1 Tbsp flour
½ bottle of Rodenbach (or comparable sour beer such as a Flanders Red or Brown)
½ bottle of Westmalle Dubbel (or comparable dubbel)
250 ml beef stock
1 large bay leaf
4 sprigs of fresh thyme
1 Tbsp spicy mustard
1 Tbsp fresh parsley, chopped (or to taste)
Instructions
Season the beef with salt and pepper.
Heat a large, heavy bottomed pot over medium-high heat, add a tablespoon of oil and then the beef.
Brown the beef on all sides.
Remove the beef and deglaze the pan with a bit of beef broth.
Remove any beef bits and pour the mixture on top of the resting meat.
Turn down the heat to medium-low.
Add the butter and onions. Sauté the onions gently for about 15 minutes, or until softened.
Add the brown sugar to the onions after about 10 minutes to help them caramelize.
Finally, add the flour to the onion mix and stir well.
Add the beef to the onions and turn the heat up.
Slowly pour the beer into the pot.
Once the bubbling has subsided, add just enough beef broth to fully cover the beef and onions. Let the mix come to a boil and then turn the heat down to low and simmer for two hours or until the meat is tender.
Stir as needed to prevent it from burning on the bottom.
To finish, remove the thyme and bay leaf and stir in the chopped parsley and mustard.
Notes
Tip: if you like a thicker, gravy-like broth, you can try a trick used by some traditional stoverij recipes. Spread mustard over a couple of pieces of brown bread or peperkoek (gingerbread) and place them mustard side down on top of the dish as you start it simmering. It will break down while the stew cooks and thicken it.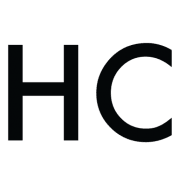 Melissa Maki
Melissa Maki became a freelance writer while living in Belgium a few years back. Once she had the opportunity to write about beer and bike rides, there was no going back to a "normal" job. She enjoys trying out new recipes, tasting beer, taking photos and walking in the woods. She currently lives in Charlottesville, Virginia.