Marinated in Thai spices and soy sauce, this pork crisps up beautifully when grilled. Serve over rice with a sweet chili sauce.
By John Bek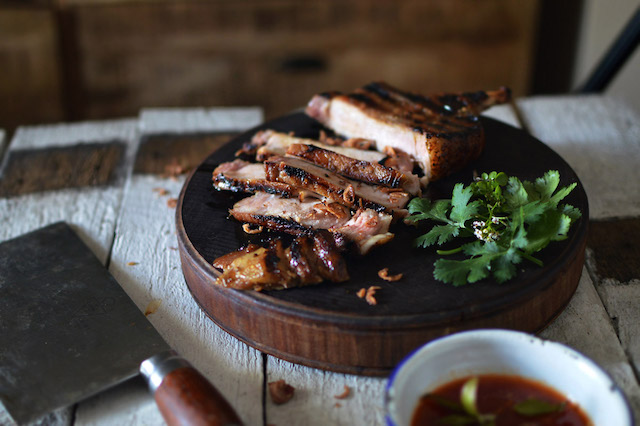 When a special delivery of porky goodness came from the lovely folk at Murray Valley Pork, spices, flavours and preparations were already bouncing about my mind.
The Riverina pork from these guys is top shelf stuff, so it deserved to be made into something tasty.
I already had my own homemade sweet chili sauce so it was a given that I head down the Asian route with the pork. Something simple, easy to knock together – but most importantly – something packed in the flavour department.
The marinade for the pork echoes that of good old mu ping, those glorious skewers of pork that you see sizzling over charcoal all over Thailand.
No skewers here, however, as I've used the loin rack and cut it into nice thick cutlets; marinading them for about 12 hours to get those tasty bits and pieces well acquainted with the meat.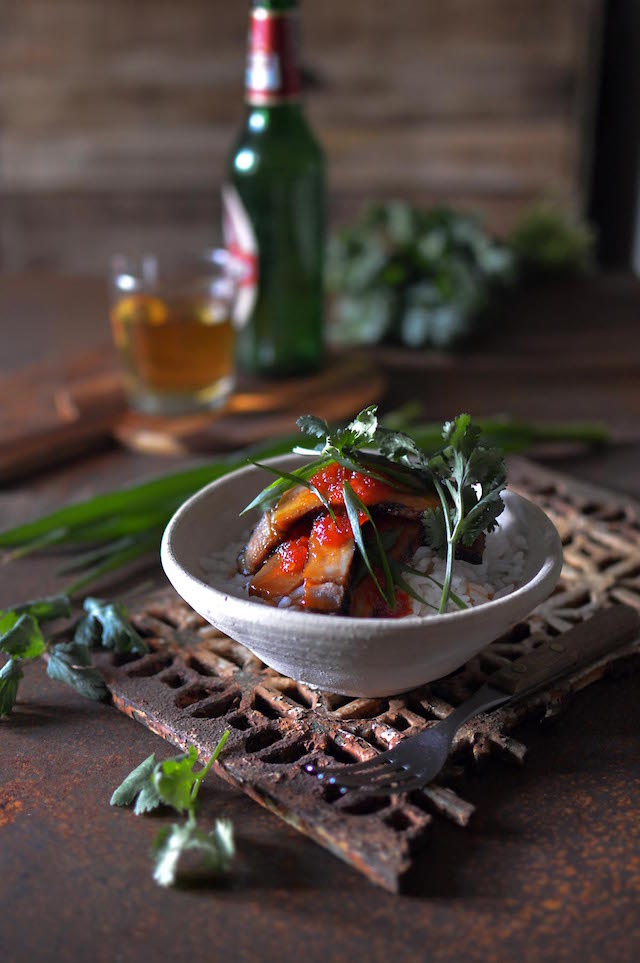 See Also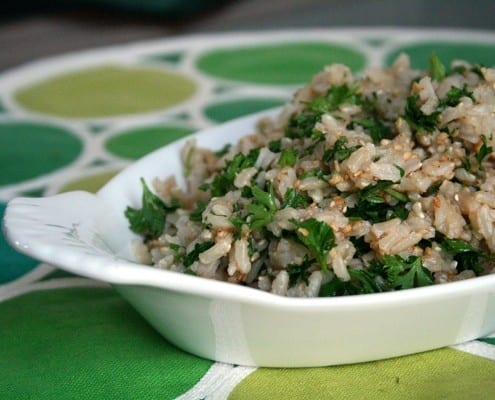 The sugars in the marinade blackened up as they needed to; adding a charred smokiness to the beautifully succulent and tender meat.
It's easy enough to pick at the sliced pork and dunk it into the sweet chilli, but to make a decent meal of it, some fluffy or sticky rice is a good accompaniment. It's actually really good rolled in flatbread with sprigs of coriander and sliced green onions.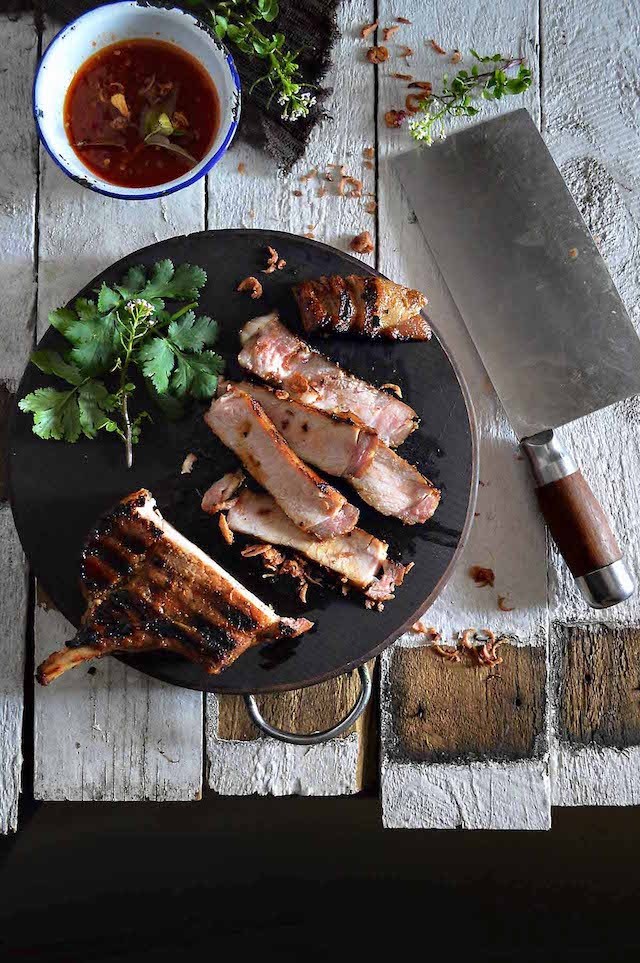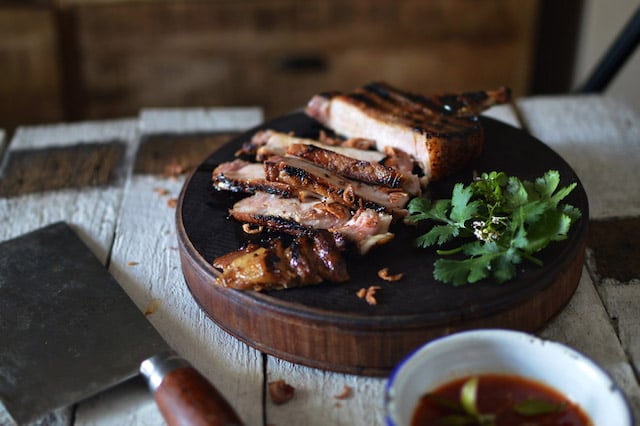 BBQ Thai Pork and Sweet Chili Sauce
John Bek
Marinated in Thai spices and soy sauce, this pork crisps up beautifully when grilled. Serve over rice with a sweet chili sauce.
Ingredients
1

tbsp

coriander roots

cleaned well

3

cloves

garlic

finely grated

2

tsp

white pepper

70

g

? cup palm sugar

2

tbsp

soy sauce

2

tbsp

fish sauce

2

tbsp

olive oil

2

tbsp

oyster sauce

½

tbsp

star anise

1

kg

pork loin rack

skin off, cut into 1 inch cutlets
Instructions
Combine all ingredients (except pork) and mix well. Lay the pork in a single layer in a shallow dish, or in a plastic bag big enough to fit them all. Pour over the marinade and massage well into the meat. Refrigerate overnight.

Heat a bbq grill over high flame and char-grill the cutlets until just cooked, or until clear juices come out when tested with the tip of a knife. Take off the grill and allow to rest for 5 minutes before slicing.

Serve with rice and sweet chili sauce. (see the link above for the chili sauce recipe.)
John Bek
John Bek is a trained chef that decided to throw in his professional apron and move into retail management. He's the guy behind heneedsfood.com - a platform that showcases recipes that cover the likes of everyday cooking, use of native Australian ingredients, as well as Croatian creations that come from his heritage. John also writes about where he's travelled around the world as well as any farmers markets he's visited.