A delicious broth based flavorful tomato soup with basil and coriander.
By Suchitra Vaidyaram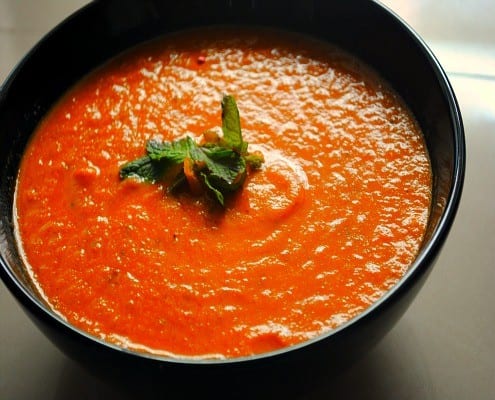 I come from a family where picky eating was frowned upon. So, I pride myself as someone who can pretty much manage everything. The big exception is soups. I am a bit annoying when it comes to soups. I don't like creamy soups and I am more in favor of broth based soups. I seldom try out soups in restaurant as most of them are cream based. So, to my big surprise, when I recently tried out this tomato soup at a hotel in Hyderabad, I loved it! The flavors were clear and lovely. Highlight of the soup was the inherent coriander flavor that just left a lingering burst of flavor in my tongue. I had to meet the chef to get my hands on the soup recipe. Lucky me, the chef was more than happy to share this recipe with me. – I made subtle changes and though it's not 100% copy of the soup I had at the restaurant but it still packs in a punch and is delicious.
See Also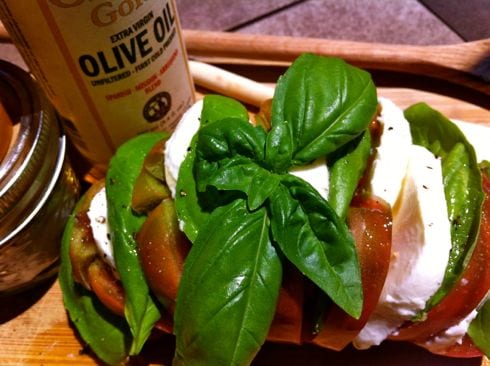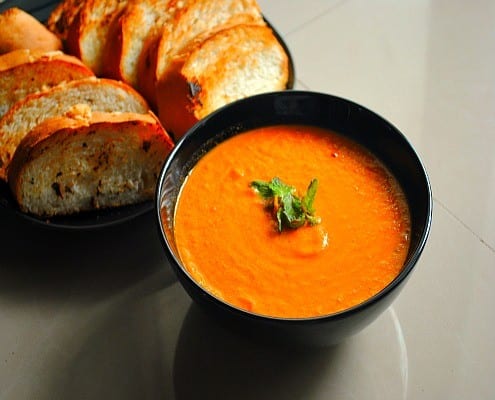 A broth based flavorful tomato soup with Basil & Coriander
Author:
Suchitra Vaidyaram
Recipe Type:
Appetiser, Entree
Ingredients
4-5 medium sized tomatoes (chopped)
1 tsp Roasted cumin powder
1 small carrot (chopped)
4 cloves of garlic (crushed and chopped)
1 small sized Apple (peeled and cut in cubes)
50 grams Coriander roots (don't use the leaves)
Salt according to taste
¾ tsp Kashmiri chili powder
Black pepper (dash of it)
Olive oil to saute (2 tbsp)
1 tsp dried Basil
Instructions
In a pan, heat oil and add chopped garlic. Allow the oil to absorb the garlic flavor.
Saute the garlic slowly and after a few seconds add the tomatoes, carrot, apple, salt, Kashmiri chili powder.
Add water and cook them for 45 minutes till the vegetables get tender and mashed.
Add the chopped coriander roots with pepper and cook for another two minutes.
Blend the mixture using a blender and strain with a soup strainer if you want a clear soup.
Else, you can keep the soup chunky and thick without straining it (that's my preference).
Heat the soup again and add Basil and adjust the salt according to your taste.
Serve hot!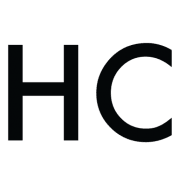 Suchitra Vaidyaram
Suchitra is passionate about cooking flavorful food and loves fusion cooking. She records her recipes on the blog Flavors, which focuses on simple and easy to cook recipes.