The Million Colors of Bangkok Street Food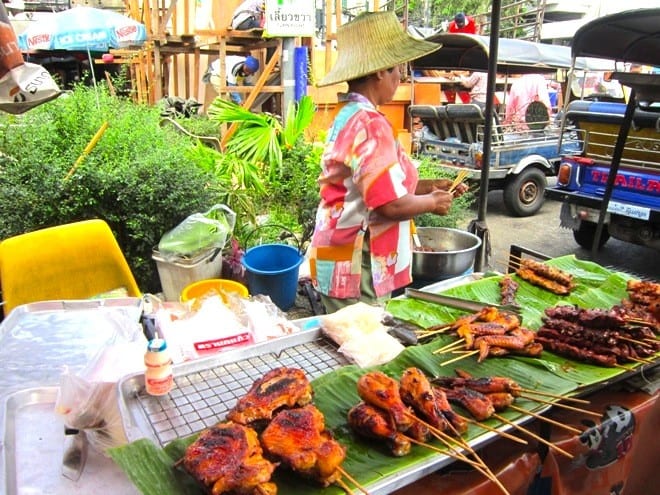 Eating street food in Bangkok, surrounded by vibrant traffic and colors of urban life, is an essential part of experiencing the city.
By Ambra Meda
Eating street food in Bangkok, surrounded by the vibrant traffic and the colors of the urban life, is an essential part of experiencing the city. From dawn until dusk, thousands of vendors prepare every kind of Thai dish along sidewalks and outdoor markets, offering food that in many occasions is superior to the ones prepared in restaurants.
From chicken noodles to 'moo daeng' (red barbequed pork), from papaya salads to sticky rice, the list is endless. Once you skip the most questionable items – such as roasted bugs and steamed goose feet – you can enjoy the rest. Sweets in particular are really worth trying! Mango and Sticky Rice, bite sized Coconut Pancakes, Coconut Griddle Dumplings and Roasted Bananas in caramel syrup are a cheap and delicious way to experience the local desserts.
Ambra Meda
It is often said that Italians don't eat to live, but live to eat. And to Ambra, philosophizing about food is no different than discussing art. She grew up as a devoted lover of all things Italian, from pumpkin gnocchi to pistachio gelato. After moving to the United States she discovered the pleasures of a new world of food. She eats, travels and writes for Still Served Warm.