Void of any added sugar if you so desire, this smoothie is rich and the perfect morning jolt without a sugar crash later.
By Sarah Khanna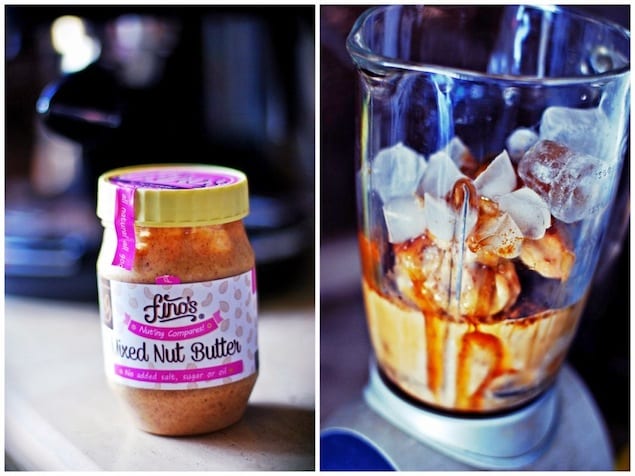 Banana Mixed Nut and Espresso Smoothie
Void of any added sugar if you so desire, this smoothie is rich and the perfect morning jolt without a sugar crash later.
Ingredients
400 grams of frozen sliced bananas
2½ heaped tablespoons of mixed nut (almond, hazelnut, cashew) butter
2 shots of espresso (Substitute: 1¼ tablespoons of espresso powder)
1½ cups of milk
7-10 ice cubes, depending on the size
Honey to sweeten, optional (I did not use any so will be unable to give a measure.)
Instructions
Blend, espresso, bananas, milk, mixed nut butter and ice.
Serve.