Banana-Apple Smoothie with Chai Spices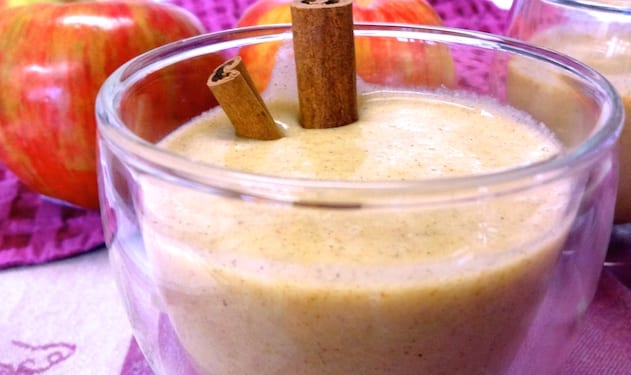 A rich smoothie made with almond milk and a blend of satisfying spices that are perfect to comfort or refresh whether spring has arrived for you yet or not.
By Vicki Brett Gach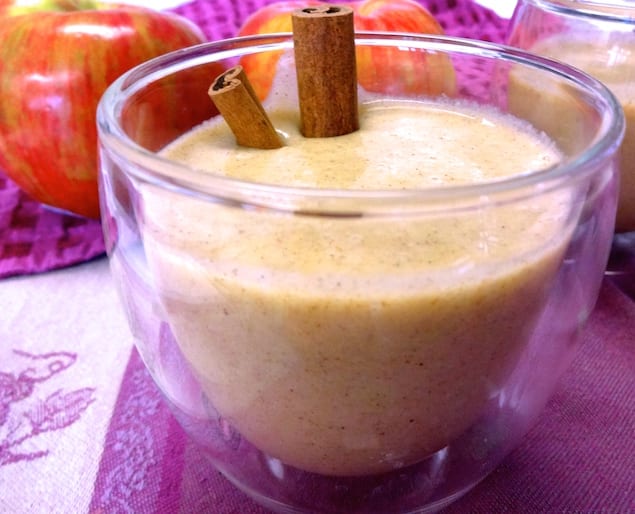 Soothe the soul with this easy Vanilla Chai-Spiced Banana Apple Smoothie complete with an enticing combination of almond milk and fruit, blended with rich spices that both comfort and refresh. It's light, satisfying, and deliciously vegan for an on-the-go breakfast or afternoon pick-me-up.

Banana-Apple Smoothie with Chai Spices
A rich smoothie made with almond milk and a blend of satisfying spices that are perfect to comfort or refresh whether spring has arrived for you yet or not. Adapted from Blissful Basil.com
Recipe Type:
Beverage, Smoothie
Ingredients
1 frozen banana
1 chopped apple, cored, unpeeled
¼ cup almond milk
1 teaspoon pure vanilla extract
½ teaspoon ground cinnamon
¼ to ½ teaspoon ground ginger
¼ teaspoon ground nutmeg
⅛ teaspoon ground allspice
⅛ teaspoon ground cardamom
pinch ground cloves
Instructions
Place all ingredients in a high-powered blender (such as a Vitamix). Process first on low, and gradually work up to high speed until mixture is completely smooth. Pour into glasses and enjoy immediately. May be stored in the refrigerator for up to one day.
Vicki Brett-Gach
Vicki Brett-Gach is a food writer, recipe developer, cooking instructor, Certified Vegan Lifestyle Coach and Educator, and Certified Personal Chef. She specializes in simple, low-fat, heart-healthy plant-based nutrition, and writes, coaches, teaches, and blogs about delicious vegan food. Find more of Vicki's recipes on her blog, Ann Arbor Vegan Kitchen at AnnArborVeganKitchen.com.