Balsamic-Roasted Broccoli and Onions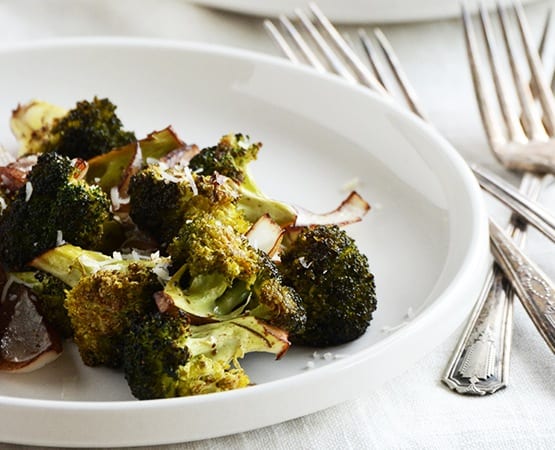 Roasting broccoli is a wonderful way to prepare it; as it crisps up in the oven, it caramelizes in spots and takes on an almost nutty flavor.
By Faith Gorsky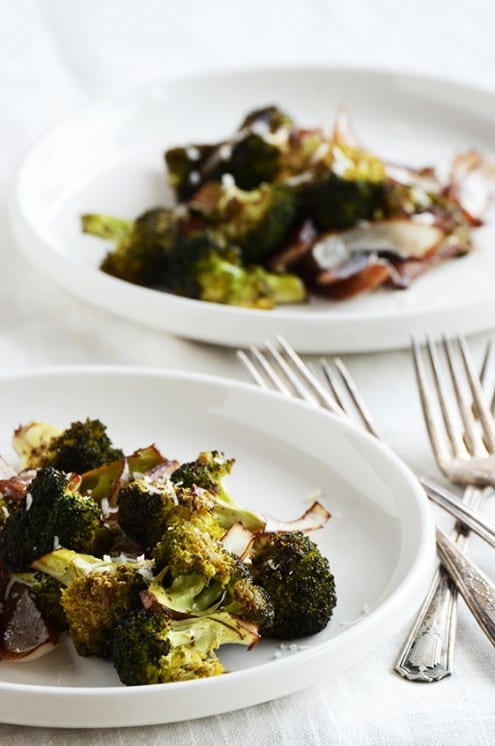 Balsamic-Roasted Broccoli and Onions
Roasting broccoli is a wonderful way to prepare it; as it crisps up in the oven, it caramelizes in spots and takes on an almost nutty flavor.
Ingredients
3 cups broccoli florets (about ¾ lb/350 g fresh broccoli)
1 small onion, peeled, halved, and thickly sliced
1½ tablespoons olive oil
1 tablespoon balsamic vinegar
¼ teaspoon coarse salt
⅛ teaspoon ground black pepper
2 teaspoon fresh grated Parmesan cheese, for topping (optional)
Instructions
Preheat oven to 425F.
Toss together all ingredients, then arrange in a single layer on a baking sheet.
Roast until the broccoli is tender and browned in spots, about 18 to 22 minutes (depending how crispy you like your broccoli), tossing once halfway through.
Sprinkle the parmesan cheese on top, if using, and serve immediately.
Faith Gorsky
Faith Gorsky is the writer, recipe developer, photographer, and food stylist behind the blog An Edible Mosaic. Her recently-released first cookbook, An Edible Mosaic: Middle Eastern Fare with Extraordinary Flair (Tuttle Publishing), is a collection of authentic Middle Eastern recipes handed down to her from her husband's family during her extensive time spent in the Middle East. Faith loves to travel, especially to places steeped in rich culture and history.