Sponsored Post: Who doesn't love free ice cream? Turkey Hill is hitting the road on their Good Mooed tour. Check out their tour dates so you can get a taste of their All Natural Ice Cream.
This balsamic and berry compote is about to take your sweet and simple bowl of vanilla ice cream to a whole new level.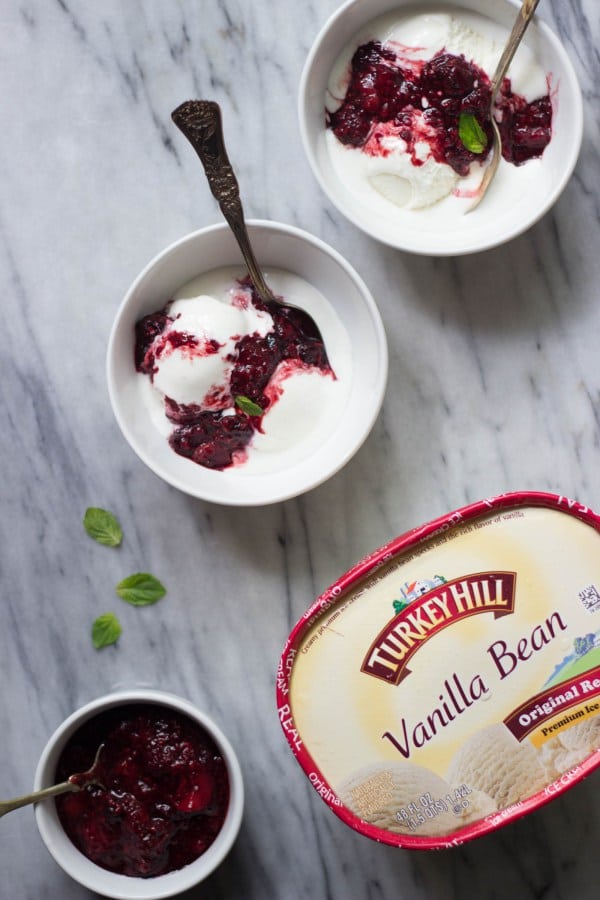 Guys! It's officially summer, and summer means ICE CREAM!
Now, I am not giving you an ice cream recipe, but instead a recipe for Balsamic Berry Compote that you can put ON ice cream! You'll likely also want to slather it on yogurt, eat it by the spoon or just stand over the pot and smell it because this stuff is GOOD.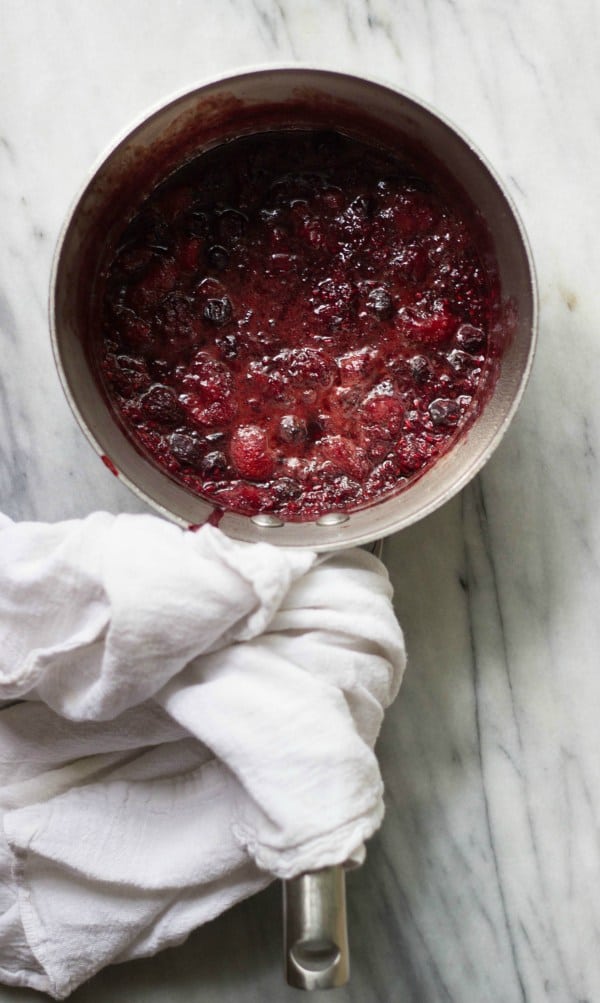 To make the compote, simmer frozen or fresh mixed berries with a few tablespoons of balsamic vinegar and just a touch of sugar to balance it all out. It's bright, beautiful and bursting with flavor. I like mine a little tart because it works so nicely with the sweet and creamy ice cream. *swoon*
And I am not saying it's not also fun to make your own ice cream, but when you can have Turkey Hill, why make your own? This stuff is made with just a few all-natural ingredients (the homemade vanilla has only 4 ingredients!) with an extra touch of cream to make it extra freakin' delicious. This is how ice cream should be, you guys. And whether you choose the homemade vanilla or vanilla bean (my fave), this Balsamic Berry Compote is the absolute perfect topping.
Now, I get asked sometimes how, as a registered dietitian, I can promote foods like ice cream and cupcakes. Well, my philosophy isn't around depriving yourself of your favorite foods – it's all about using real, wholesome ingredients, cooking for yourself, as well as balance, moderation and having a healthy relationship with food. Ice cream and cupcakes can easily fit into a well-balanced diet, as long as they aren't your main entrée. ? You have to have a little bit of fun (ice cream, cupcakes) mixed in with your veggies, fruit, lean proteins, heart healthy fats, etc. Not that those can't be fun, right?! I have an entire blog committed to making sure alllll the healthy recipes are fun.
Anywho, that's my soap box for today. I hope it makes sense to you.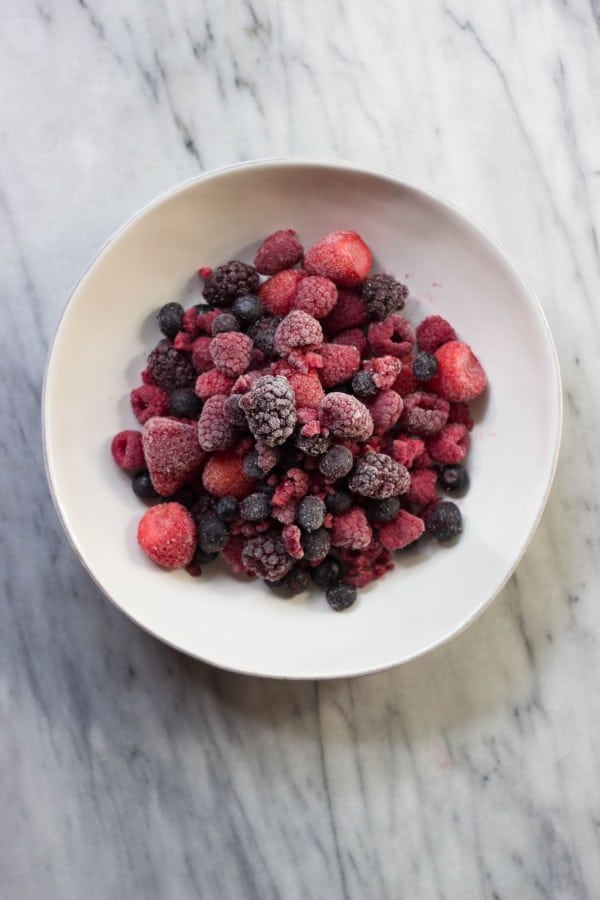 Oh, and also! Turkey Hill is going on tour this summer. Yes, an ice cream tour called Good Mooed (see the adorable cow below)! Visit this link to see where the big cow will be and sample some SUPER DELICIOUS ice cream! She's traveling from Lancaster, PA all over the country to let you taste their all-natural line of ice creams! There's seriously no better tour than an ice cream tour, right?
See Also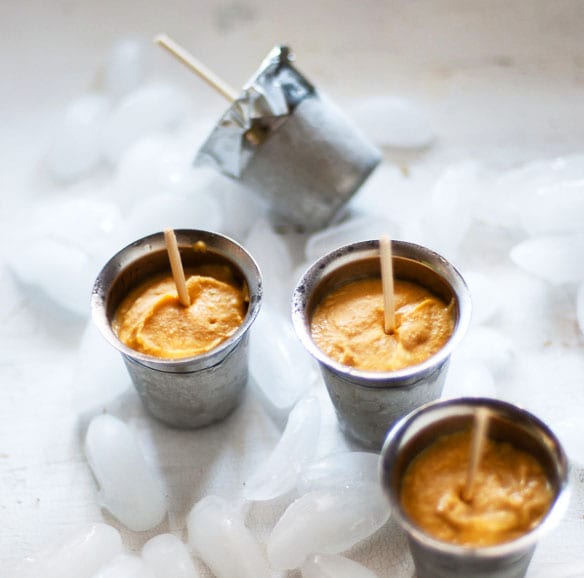 You can also visit this link to find Turkey Hill Ice Cream in your local grocery store. You will seriously fall in love with their sweet treats!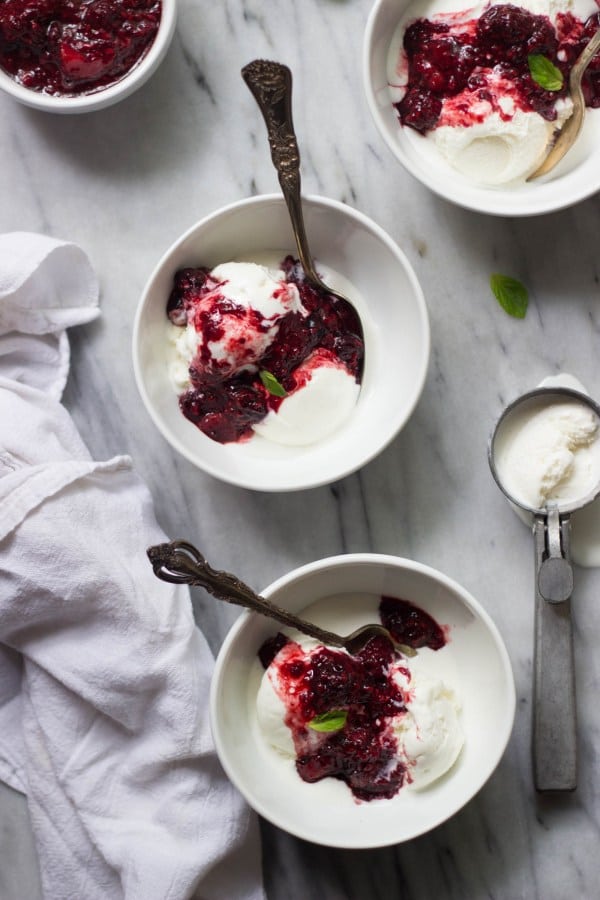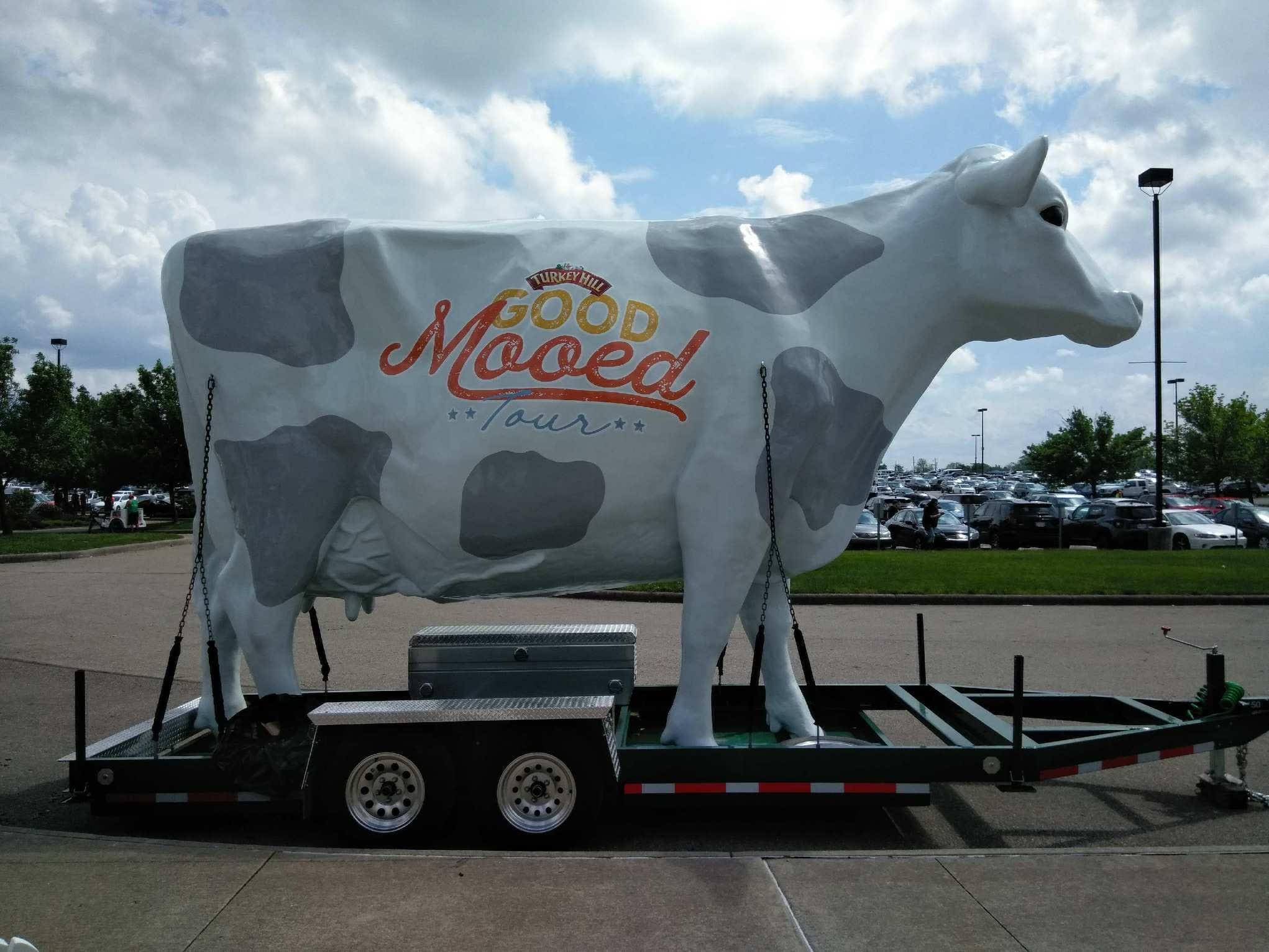 Print
Balsamic and Berry Compote with Vanilla Ice Cream
Author:

Julie Andrews

Prep Time:

10 minutes

Cook Time:

10 minutes

Total Time:

20 minutes

Yield:

4

servings

1

x
Category:

Dessert
2 cups

fresh or frozen mixed berries

3 Tbsp

. balsamic vinegar

1

–

2

Tbsp. granulated sugar or honey

4

–

6

small bowls Turkey Hill Vanilla Bean Ice Cream
Mint leaves (for garnish (optional))
Instructions
Place berries, balsamic vinegar and sugar/honey in a small saucepan and bring to a simmer. Cook, stirring frequently, until berries burst and mixture has thickened, about 5-7 minutes. Let slightly cool, then place in a container and chill in the refrigerator.
Serve berry balsamic compote over vanilla bean ice cream and serve with fresh mint leaves.
Julie Andrews
I'm Julie - The Gourmet RD - A recipe developer, food photographer, food writer/blogger, chef and registered dietitian. I make healthy food sexy and craveable! Simple, wholesome, delicious recipes from my kitchen to yours.