Bryan Picard with a delicious recipe for baked oysters with chive butter and aïoli.
By Bryan Picard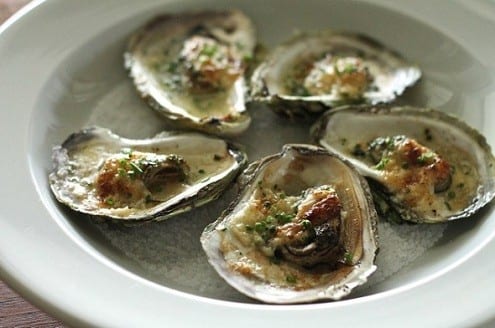 Raw oysters on the half shell are quite the thing, but I also relish mine cooked. For this recipe, I filled the opened shells with chive butter (chives were the first to come up in the garden) and aïoli. The aïoli once heated becomes something between a holandaise and a creamy cheese. But you can also skip the baking and serve the oysters raw with the same ingredients. Either way, the flavours are terrific, so it's up to you.
Baked Oysters with Chive Butter and Aïoli
Ingredients
12 oysters
2 tablespoons unsalted butter
2 tablespoons chive, chopped
2 tablespoons aïoli
Instructions
Preheat the oven to 450°F.
In a small saucepan, melt the butter, add the chives, simmer on low for a minute, and remove from heat.
Shuck the oysters and lay them on a pan or baking sheet.
Put a bit of the chive butter in each oyster and top with some aioli.
Bake in the oven for 5-7 minutes, until the aioli is golden brown.
Serve right away.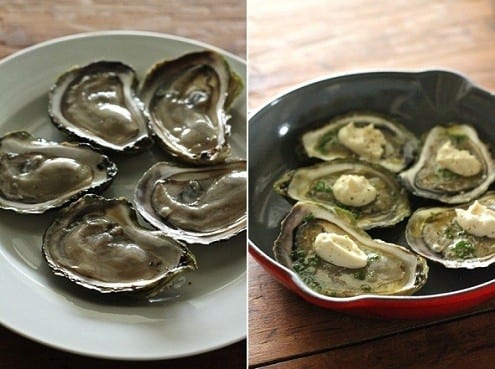 Bryan Picard
Bryan Picard is a wild and homegrown food enthusiast. He lives in the Maritimes in Canada and has worked the kitchens as a cook and chef for the past ten years. He writes on his blog The Bite House.