Baked Mini-Pumpkins with Raschera and Bread Stuffing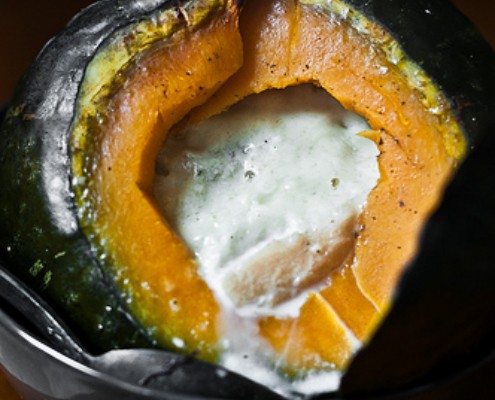 A simple bread and cheese soup served into a baked squash, whose flesh will combine with the filling for a warming melt-in-the mouth fall dish.
By Valeria Necchio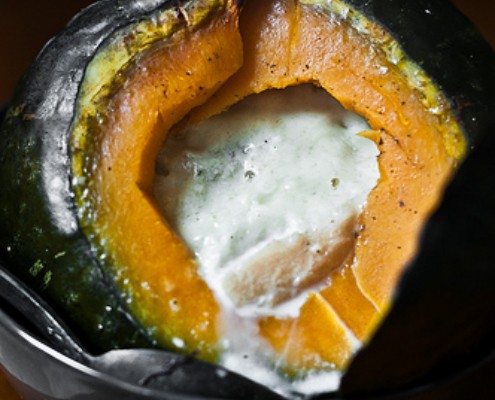 Traditions. To me, some are easier to embrace than others. Halloween is still hard. It is a recent, modern, imported traditon for Italy and as such, it feels somehow wrong. I have never experienced it as a kid, there was just no trace of little gosts or witches wandering around town the last day of October. It was just another normal day.
In Italy, the real holiday is the 1st of November, All Saints or Ognissanti. Unlike Halloween, I have many memories linked to that day, including big lunches at grandma's house with the whole family. It was nice, and there was good, seasonal food: pumpkin ravioli, baked sweet potatoes, stir-fryed greens with garlic, mushroom or squash or chicken liver risotto, roasted guinea fowl, apple strudel with cinnamon and rasins.
I wanted to make something to remind me of that feeling of warmth and cozines, to feel a little bit closer to my family even if I live far from them. to  A few days before Ognissanti, I had found a recipe in Sigrid's blog (originally by Ruth Reichl) for a baked pumpkin stuffed with cheese, bread and broth. Something between a gratin, a casserole and a soup. I don't know why, but it felt like it was the perfect dih, the one I was looking for.
I just feared I would never find a little squash like those both recipes called for. All you can find here are huge Mantova or Napoli squashes. On Ognissanti day, I did. I was heading to the park to take my usual evening walk, and an old guy was selling veggies along the walking path, including pumpkins. He had big ones and little ones too! I was so thankful for having some coins in my pocket. I bought two on the way back and brought them home, holding one in each hand. That night, I baked them.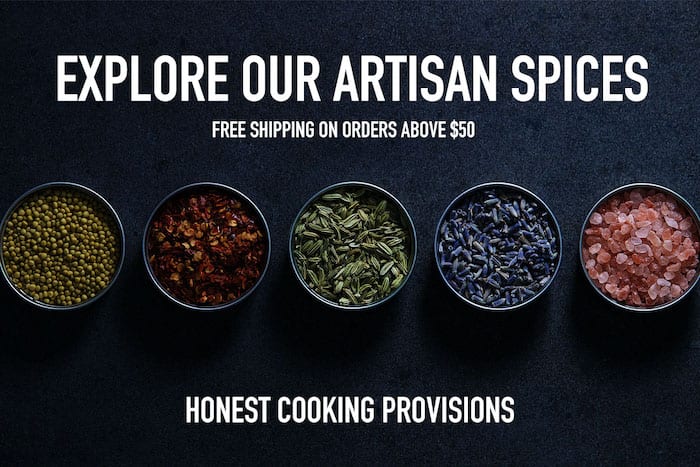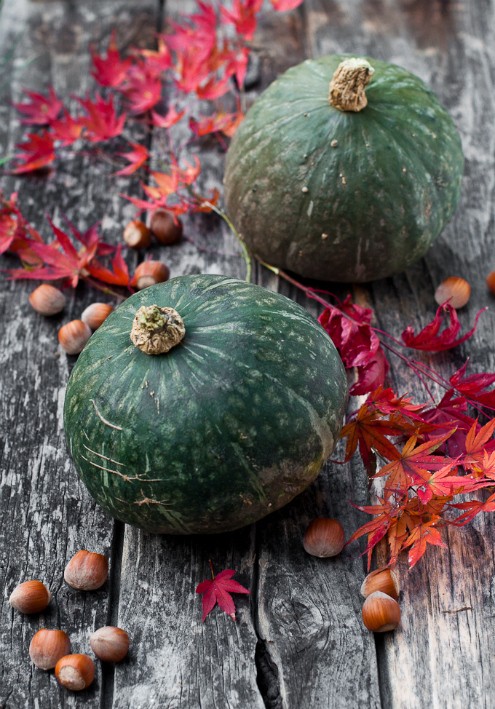 I followed Ruth's recipe but twisted it a bit. I made it mine using Raschera cheese from Piedmont and some sage powder my grandma gave to me on one of my trips back home. It was good, warming and filling. In the end, I had my squash carved as though it was Halloween. Only, I thought it was a better idea to eat it.

Baked Mini-Pumpkins with Raschera and Bread Stuffing
A simple bread and cheese soup served into a baked squash, whose flesh will combine with the filling for a warming melt-in-the mouth fall dish. Adapted from a Ruth Reichl's recipe.
Ingredients
2 little pumpkins (like kuri squash or similar)
8 slices of crusty country bread
8 thin slices of Raschera DOP cheese
Freshly grated nutmeg
Sage Powder
Fresh ground sea salt
1½ cups milk
1½ cup vegetable broth
Instructions
Preheat the oven to 450°F.
Cut the top of each pumkin and remove seeds and loose parts from the inside of the pumpkins.
In the meantime, toast bread in a skillet over medium heat.
Salt the inside of the pumkins, then stuff them with alternate layers of bread and cheese, salting, grating nutmeg and spreading sage powder on each layer. Finish with cheese.
Combine broth and milk and pour the liquid to fill the pumpkins.
Cover pumpkins with tops and place them on a baking mold half filled with water.
Bake for about one hour or until the flesh is tender. Serve hot.
Valeria Necchio
Valeria Necchio graduated from the Unviersity of Gastronomic Sciences with a master's degree and immediately took off on a path connecting her passions of good food and photography. A true Italian, she likes to spend time at the weekly market, in the kitchen and behind the camera.