This is how baked beans are supposed to taste. Get your brown sugar out of here.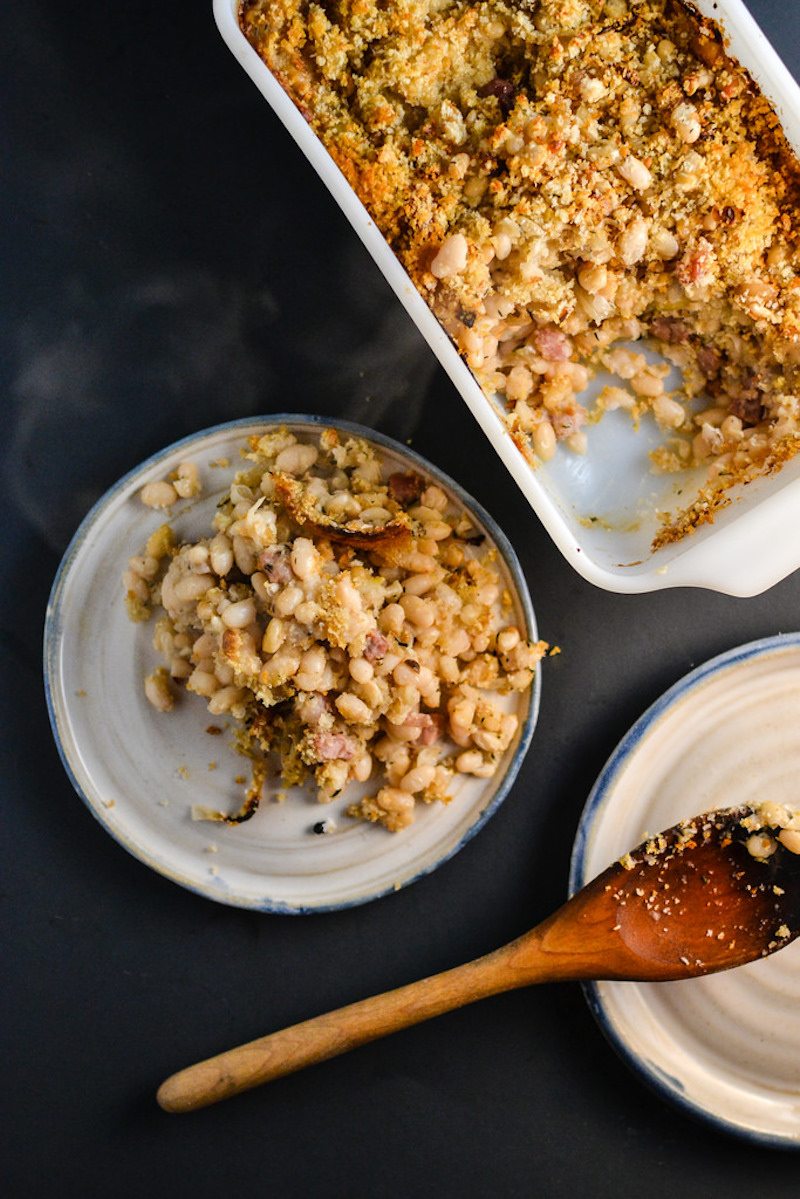 Despite being born outside of the United States, I've never particularly thought of myself as foreign.
I was five when we immigrated, so I very much grew up American. We didn't eat a ton of traditionally Russian food when I was young—I think we gracefully transitioned into the 90s with Hot Pockets and Rice Krispie Treats like the rest of you—but there were certain American foods that I've just never had a taste for.
Exhibit one: peanut butter. I did not like peanut butter my entire life, up until a year ago, when Jason bought some for Theo and I decided to give it another shot. And what do you know, peanut butter is totally delicious, I was an idiot, and have been missing out on peanut butter toast with thinly sliced apples and/or pears drizzled with honey for 30 years. My mistake, and I take full responsibility.
Exhibit two: jello. No comment.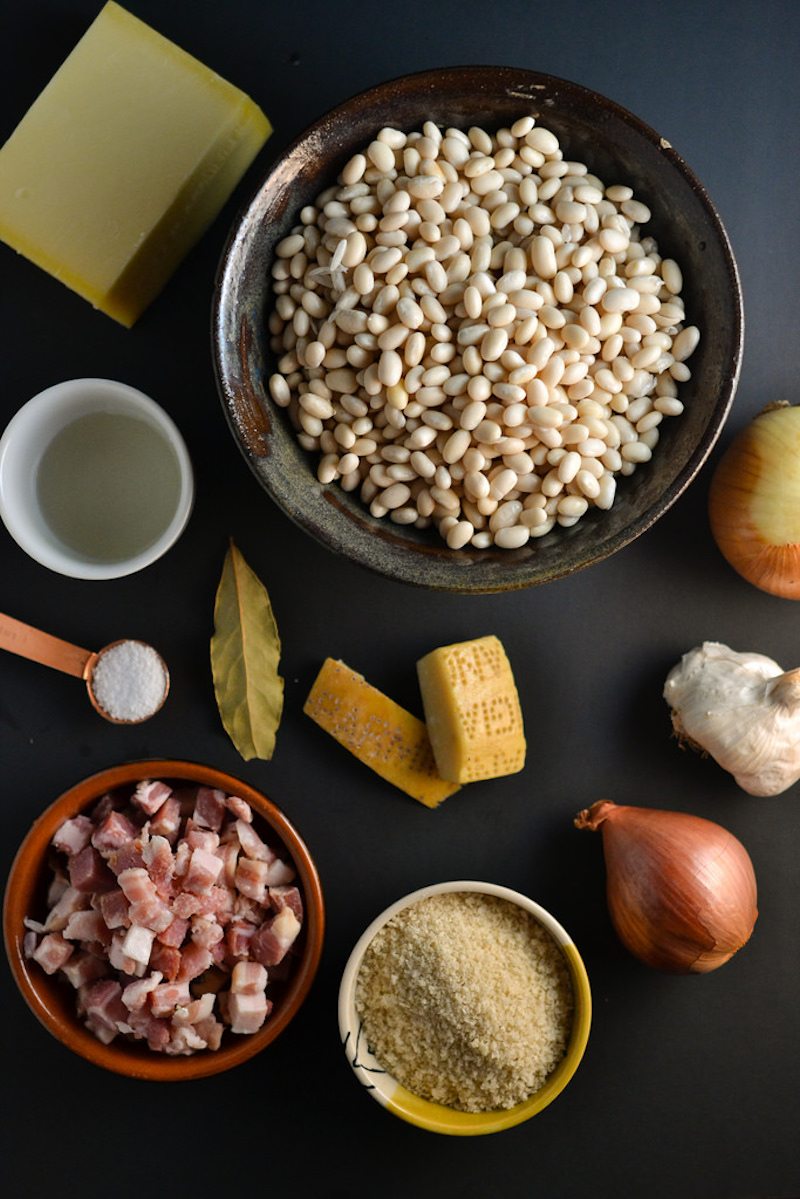 Exhibit three: baked beans. The sweet, gooey kind. I've tried, on numerous occasions, to get behind baked beans, and despite my best efforts, I just still can't eat them. Beans are not meant to be sweet (unless they're made into some Thai dessert in which case, yes, would eat that).
This week, the weather has been nasty (read: heavy, freezing rain). I wanted something substantial, filling, flavorful to eat. Something to get my mind off the fact that it's only mid-January and winter isn't going anywhere for the foreseeable future. Baked beans, I thought. But not the sweet kind.
See Also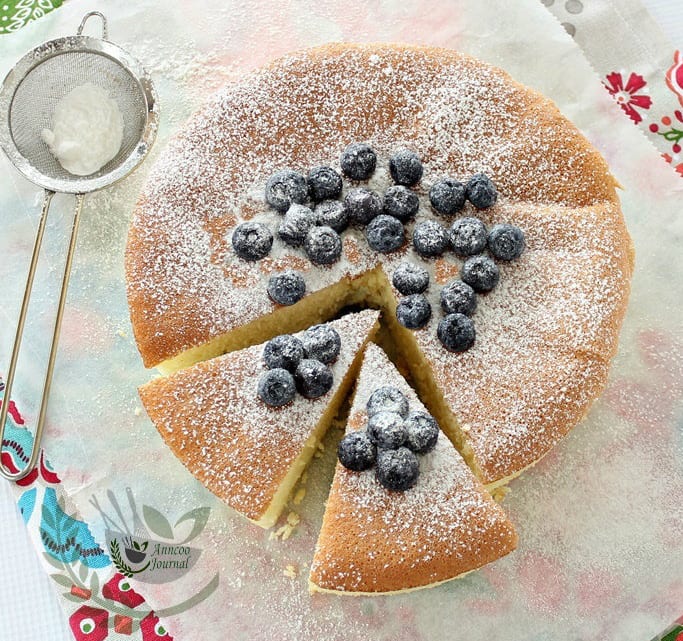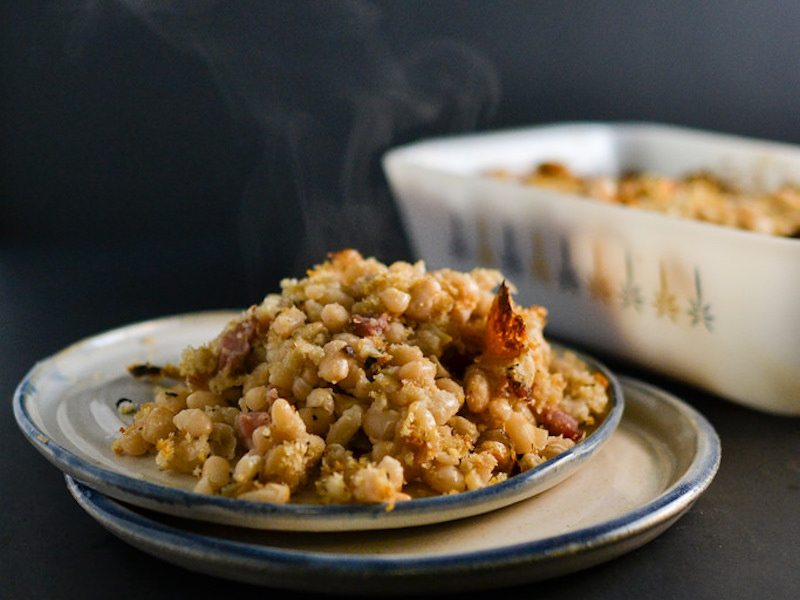 Starting from the dry beans is an absolute must for this recipe—you just won't get the same texture or flavor with canned beans. But this recipe really is pretty simple. Soak, cook, and drain the beans. Mix them with pancetta and some aromatics, sprinkle them with cheese and breadcrumbs and bake them until they're crispy.
Print

---
Author:

Vicky Cassidy

Yield:

0

Serves 4

1

x
For the beans:

1 cup

dry navy beans (soaked overnight)

½

yellow onion

1

Parmesan rind (optional)

4

garlic cloves

1

bay leaf

1 teaspoon

Kosher salt
For the rest:

4 ounces

pancetta (cut into

½

inch cubes)

½

yellow onion (thinly sliced)

4

garlic cloves (minced)

1

large shallot (thinly sliced)

¼ cup

dry white wine

1 teaspoon

fresh thyme leaves

1/3 cup

gruyere cheese
Freshly ground black pepper

1/3 cup

Panko bread crumbs

1 teaspoon

olive oil
---
Instructions
Drain soaked beans and place into a large heavy saucepan. Add ½ onion, Parmesan rind, whole garlic cloves, bay leaf, and salt. Add water and cover by about 2 inches. Bring to a boil, reduce heat and simmer until beans are soft and tender, about 1 hour.
Meanwhile, in a small saucepan, cook pancetta until the fat is rendered and it starts to get crispy. Using a slotted spoon, transfer to paper towel lined plate. Set aside.
Add thinly sliced onion, minced garlic, and shallot to pan. Cook on medium until onions have started to caramelize, adding additional olive oil if needed, about 10 minutes. Add wine, bring to a simmer, and cook until liquid mostly evaporates. Season with salt and pepper to taste.
Preheat oven to 400F.
Drain beans, reserving about 1 cup liquid, and remove Parmesan rind and bay leaf. In a large bowl, combine beans, pancetta, cooked onions and shallot, thyme, gruyere, freshly ground black pepper, and reserved cooking liquid. Stir until combined, then transfer to a 9 by 5 inch bread pan or equivalent.
Mix breadcrumbs with olive oil and sprinkle on top of beans. Bake for 45-50 minutes until the top is a nice golden brown. Let cool slightly before serving.
Vicky Cassidy
Vicky Cassidy can usually be found in her Madison, WI kitchen with cumin or paprika in her hair and olive oil smudges on her camera. She is a self-taught cook and the occasional baker, and she loves oversharing stories about her kitchen and life on Things I Made Today.