We love Jalapeño Poppers and this bacon-wrapped version with ranch is stellar.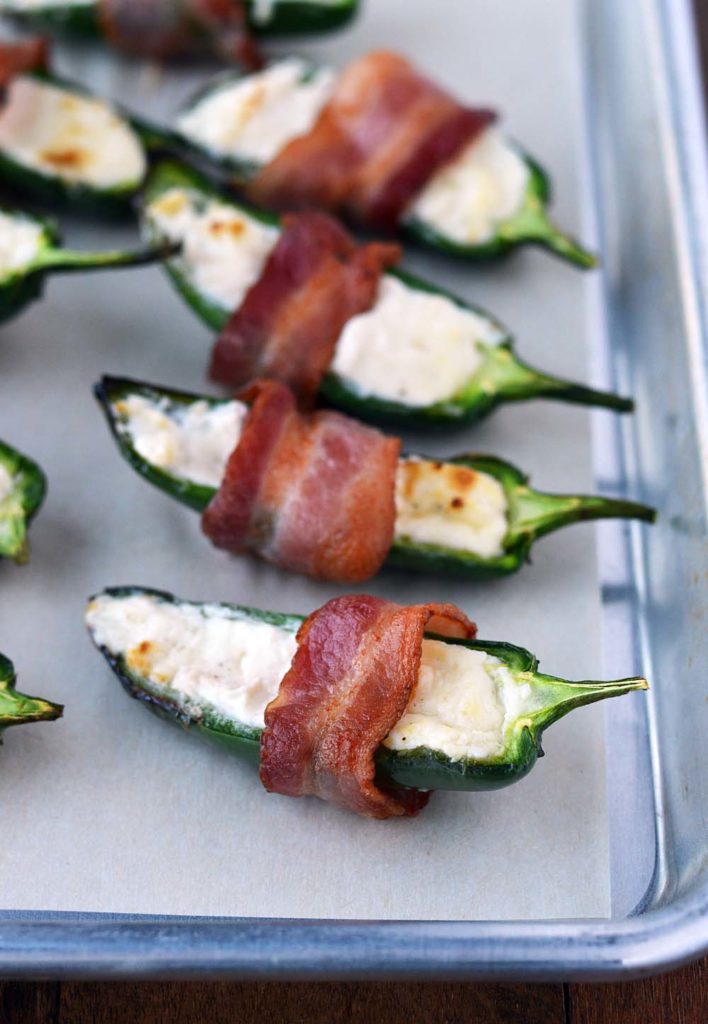 They're not only super easy to make but you can prepare the filling in advance and have it ready at a moment's notice. The jalapeno poppers travel well and are perfectly delicious if they cool to room temperature before you make it to your destination. I like to make double the filling and use it for stuffed mushrooms as well.
Click HERE for the recipe.