A quick and complete meal – with no cooking!
By Shuchi Mittal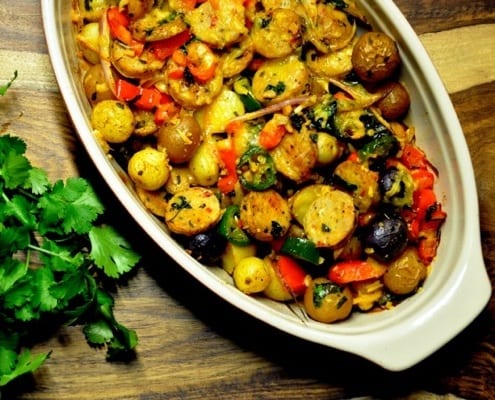 What could possibly go wrong with a combination of potatoes and meat? Nothing.
I was lazy about dinner and wanted to make something as easy as chop, combine and eat. This was it. Flavorful and warm, it got much applaud from the husband. Did I tell him how simple it was? Of course not! After all, the devil's in the details – right?

Baby Potatoes and Sausage Bake
A quick and complete meal with no cooking!
Ingredients
1 pound baby potatoes
2 chicken sausages cut into ¼ inch rounds
½ red pepper, diced into cubes
3 cloves of garlic, crushed
½ onion, diced lengthwise
1 jalapeno, sliced
¼ cup fresh coriander, chopped
¼ cup fresh mint leaves, chopped
½ teaspoon paprika
¼ teaspoon red pepper flakes
4 tablespoons olive oil
2 teaspoons grated cheddar cheese
Salt & pepper to taste
Instructions
Par-boil the potatoes till they are nearly cooked but still firm-about 6min in the microwave with 2 cups of water.
Cool and mix with all remaining ingredients, except the cheese, and let it stand for 10 minutes.
Pre heat the oven to 400 def F. Transfer vegetables to a baking dish, top with cheese and bake for 20 minutes. Serve hot.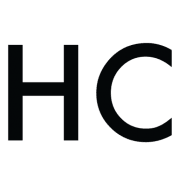 Shuchi Mittal
Shuchi cooks with the heart of a poet. Banker turned chef, she runs the 29. Private Kitchen in NYC focusing on social tasting events, dining experiences and small-scale private events. Using simple & wholesome ingredients, she likes to re-invent homemade Indian flavors into modern tapas & small plates. Her dream? To cook, feed, write, and eventually open her own communal dining cafe - with a published recipe book on the stands.