Avocados are a great source of potassium, vitamin K, vitamin B6, vitamin C and vitamin E and make for a super creamy shake.
By Dassana Amit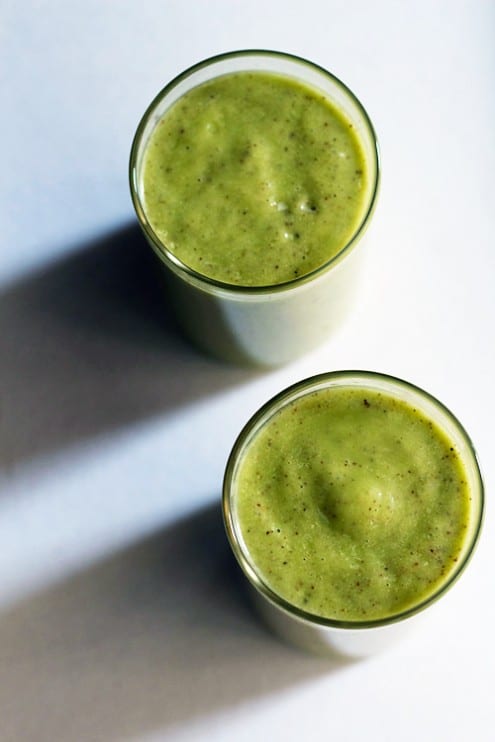 Avocado Milkshake
Avocados are a great source of potassium, vitamin K, vitamin B6, vitamin C and vitamin E and make for a super creamy shake.
Ingredients
1 medium avocado
1 tbsp cacao nibs (optional)
3 cups thin coconut milk or dairy milk or almond milk
5 to 6 tbsp unrefined cane sugar or 4-5 tbsp regular sugar or as required
¼ tsp vanilla (optional)
Instructions
slice the avocado and scoop the flesh and add it to the blender.
add all the rest of the ingredients.
add 3-4 ice cubes as well.
blend on medium speed in a blender till smooth.
pour in tall glasses and serve avocado milkshake immediately
Dassana Amit
Dassana never intended to start a food blog. She never ever thought about blogging in her wildest of dreams. Her only passion in her life was meditation. As she went deeper in meditation, she realized that her inborn gift of cooking delicious & healthy food needs some creative expression. So she started her blog " Veg Recipes of India " as an outcome of creative flowing energy. Now she has also combined her another gift i.e photography with cooking. When not blogging & food photographing - she works as a web developer and seo expert.