Finnish nature is at its most bountiful with the arrival of autumn, making September the peak season for chefs. They can pick and choose ingredients harvested from the fields and forests and from the lakes and sea
By Mariaana Nelimarkka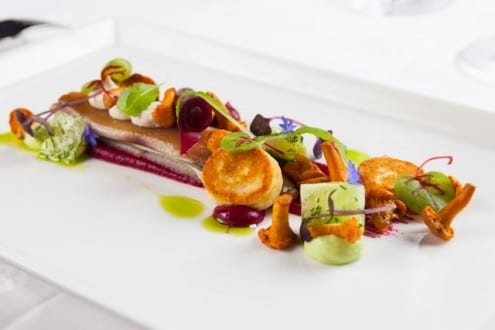 Ari Ruoho, head chef at the restaurant Nokka, selects the best seasonal flavours to create the popular Helsinki Menu and other delights.
Ari Ruoho loves his fish. Roach, perch, pikeperch, pike, herring, bream – they're all good.
"I always go for seasonal fish, and herring I use just about all year round," Ari tells us.
Fishing during his free time allows the head chef to get out of the kitchen and into the nature. Ari loves to spend time on the sea, and the deteriorating state of the Baltic Sea spurred him into action. He launched a campaign to protect the Baltic Sea and was joined by the Baltic Sea Action Group.
"A restaurant can be much more than just a place to eat. Our restaurant has a broad network, but this kind of co-operation was still lacking. I've noticed that customers are willing to donate a euro for a good cause," Ari says.
Nokka is the only restaurant currently participating in the Baltic Sea Action Group's campaign. The co-operation will continue throughout 2013.
"The environment is vital to us. A restaurant can also have a voice. All restaurants have a story to tell, and ours certainly has substance – there is a lot of meat on these bones!"
Every day he tells customers in several languages about Nokka's activities.
"Local food, organic food and small producers are essential components of Finnish cuisine. We operate ethically and use the ingredients in the best possible ways so that the customer understands what he or she is eating," Ari describes.
Sourcing ingredients from trusted suppliers
Nokka serves thousands of customers a month, so the ingredients it uses have to meet the demand. Ari Ruoho must be flexible in terms of availability, so for example the mushrooms he uses may switch from boletes to chantarelles to black trumpets.
"We also conserve food in autumn. This practice is becoming more widespread among restaurants. For example, we pickle pumpkins for the winter and conserve around a hundred kilos of chantarelle mushrooms and green tomatoes."
The green tomatoes are used to produce chutney and are themselves an example of the restaurant's green thinking; they are leftovers from the greenhouse that did not ripen in time for the harvest.
One of Nokka's strengths is its close relations with suppliers.
"We nurture long-term relationships for the benefit of both parties. Ultimately, it is the customer who benefits the most," Ari adds.
Nokka also keeps honeycombs over the winter. Ari demands a lot from his regular suppliers, but he's also ready to help them develop their product so that both parties benefit. For example, he convinced the local farmer to plant potato onions so that he could get them fresh.
Looking for the perfect mushroom sauce for steaks? Check this lovely recipe out.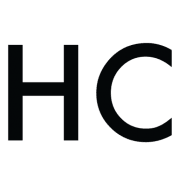 NORTH Festival
NORTH is the first ever Nordic Food Festival to be held in New York City. At NORTH, you will have the chance to taste the food from some of the most famous Nordic chefs, learn how to cook Nordic specialities and be inspired by master classes featuring the best of what the Nordic region has to offer.