I was lucky enough to try the breakfast at the Trailhead grill, and it was wonderful. I have had biscuits and gravy before, but these were so much better.
By Kurt Winner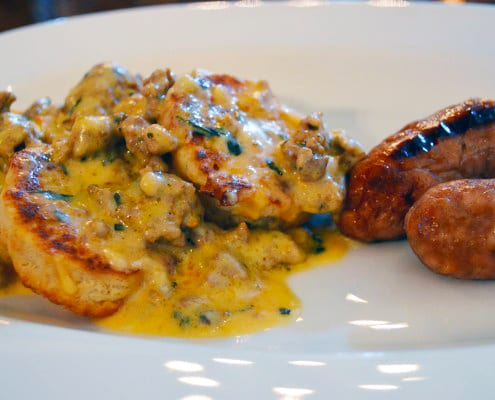 The Pronghorn an Auberge ultra luxury resort is only a short drive from downtown Bend Oregon. Pronghorn is an all inclusive resort with golf, swimming pools, hiking trails and skiing at Mt. Bachelor just down the road. With three excellent restaurants on the grounds, chances are you'll be able to find exactly what you want for breakfast, lunch or a fine dinner. I was lucky enough to try the breakfast at the Trailhead grill, and it was wonderful. I have had biscuits and gravy before, but these were so much better. Chef Katie Yount who was gracious enough to share this recipe, wanted to use a local product to elevate this classic, and she succeeded. Incorporating a local IPA beer, this added depth and an even more savory flavor to this dish. I highly recommend a visit to Pronghorn Resort. It's a fantastic high desert getaway, and a truly unique and beautiful place that you won't want to leave. And if you're planning a wedding, Pronghorn has the perfect facilities and dramatic views of the Cascades as your backdrop.
Visit them at pronghornclub.com

IPA biscuits and gravy star in the desert
Ingredients
IPA Biscuits
Yields 20 biscuits approximately depending on the size
Pre-heat your oven to 450f
4 Cups all purpose flour
2 Tbs baking powder-aluminum free
1 Tbs sea salt
1 tsp cream of tartar
2 Tbs honey-locally sourced if possible is the best
1 Cup unsalted butter or Crisco cubed
1⅓ Cups of India Pale Ale Boneyard (Bend Oregon) was used for this recipe, as it has a lower IBU of 75 (bitterness) rating *See note
IPA Fennel Sausage Gravy
2 Tbs Canola oil
2 Lbs Fennel sausage *see note
1 Onion finely chopped
½ Cup all purpose flour
1 Cup Boneyard IPA
2 Quarts heavy cream *see note
Salt and pepper to taste
Instructions
Mix all dry ingredients in a mixing bowl, next cut in the butter/shortening and mix until you get a coarse crumb mixture.
Mix the IPA with the honey until fully blended and add to the flour mixture. Work gently into a ball and flatten out on a floured surface.
Then fold the dough onto itself gently and repeat this several times gently. This helps build up layers, but do this gently it will prevent the biscuits from getting too tough. Using a biscuit cutter or even a glass cut the biscuits saving the scraps of dough to reform and cut more.
Bake for approximately ten minutes or until golden brown on top.
*You can substitute Buttermilk here if you prefer, as the sausage gravy will also have IPA in it.
* If you are unsure of the IBU or bitterness rating of the beer your using, it is available online, just enter the name of the beer you're using and IBU rating in the search terms.
IPA Fennel Sausage Gravy
Heat the oil, sausage and onion in a large heavy pan until the sausage is browned. This recipe leaves the fat in the pan to add richness, but if you prefer you can drain most of it off and substitute in butter or more canola oil. When I made this I added 2 tablespoons of butter after draining the pork fat.
Add the flour and cook for 5 minutes stirring to prevent burning.
Next add the IPA and cook for 2 more minutes, followed by the cream. Bring to a simmer while stirring and add salt and pepper to taste. If the gravy becomes too thick, you can adjust with more cream on the fly to the desired thickness.
*I used breakfast sausage and added fennel seed and sage to it, you can also add chili flakes (to taste) if you want to give it more of a kick
*I used a blend of skim milk and half and half here with very good results, as I did not have heavy cream on hand.
Serve over the warm biscuits that have been split in half (I like to pair this with eggs over easy) Enjoy !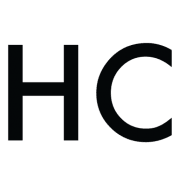 Kurt Winner
Raised in New York, Kurt enjoyed the homestyle German cooking of his grandmother, who in Germany owned a bakery, and of his Italian stepmothers rustic food. He then moved to live in Hawaii for ten years turning him into a sashimi fanatic. Kurt now calls the Portland Oregon area home. You can find his writing and photography in The Epoch Times, Afar.com and the East County Gazette.