Art and Food: Amistà 33 Ristorante
Prepare to have all of your senses delighted at Amistà 33 complete with stunning art and vibrant food.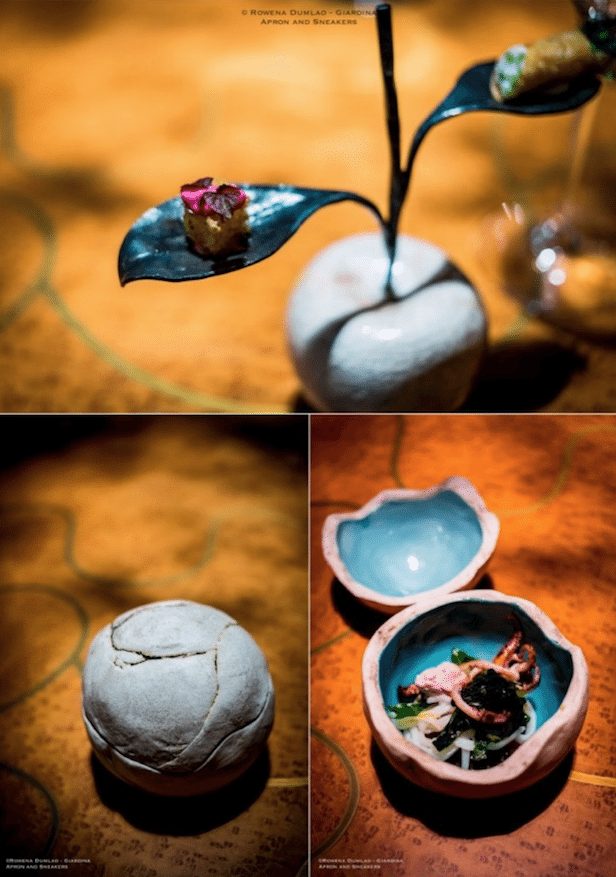 Beauty is represented in different ways. Five-star hotels are always lavishly decorated and are so luxurious that you never want to leave them. Byblos Art Hotel Villa Amistà is all of the above and even much more. It's a contemporary art gallery housed in a 15th century villa created by architect Michele Sanmichele then later completed by distinguished architect Ignazio Pellegrini in the 1700s. A 20,000 square-meter manicured Italian garden surrounds the elegant villa. Byblos, as it is known worldwide as a prominent Italian fashion house, has crossed the borders from fashion to art, hospitality and dining.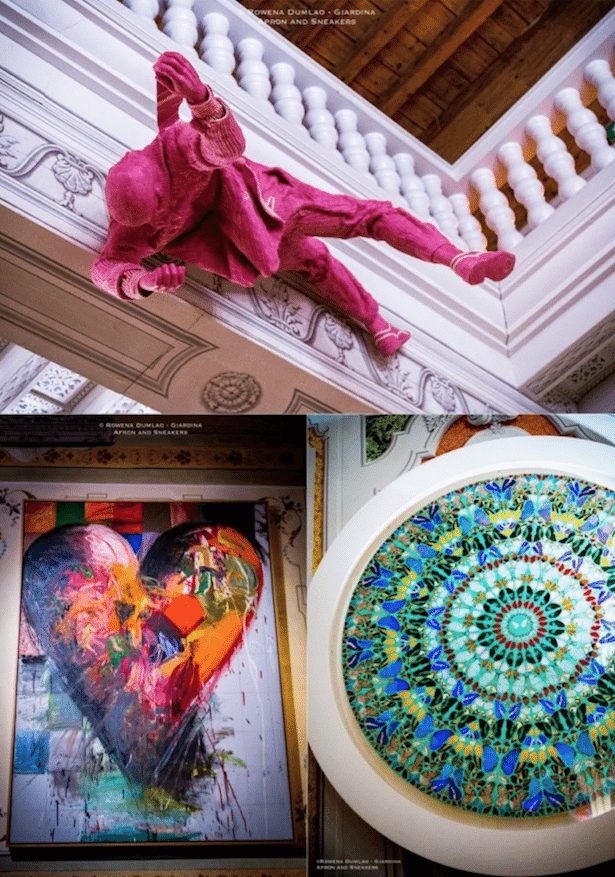 Enter the gate to wonderland. The moment the car's headlights shone on the long driveway leading to the villa, my eyes, never for a moment, faltered from admiration. The grandiosity of the Venetian villa winks at you as you inch your way towards the main building where a fountain sparkles with the subtle illumination of the moon and the villa. But that is just the beginning of everything.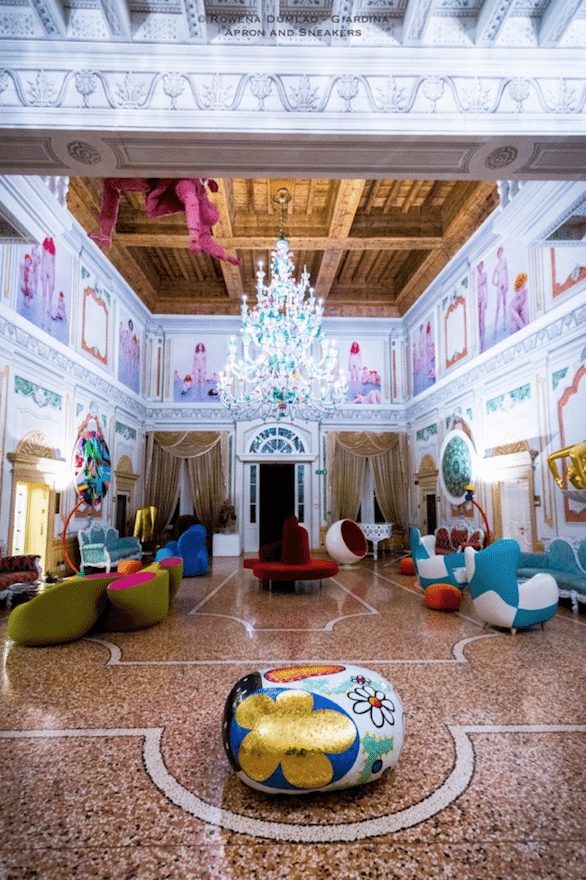 When that front door opens, behold and take a deep breath because you will see something that you might not have ever seen before. Illustrious designer Alessandro Mendini created an opulent meeting place of two magnificent epochs where the original 18th century foundation, pieces, and frescoes merge with the contemporary masterpieces of celebrated modern artists.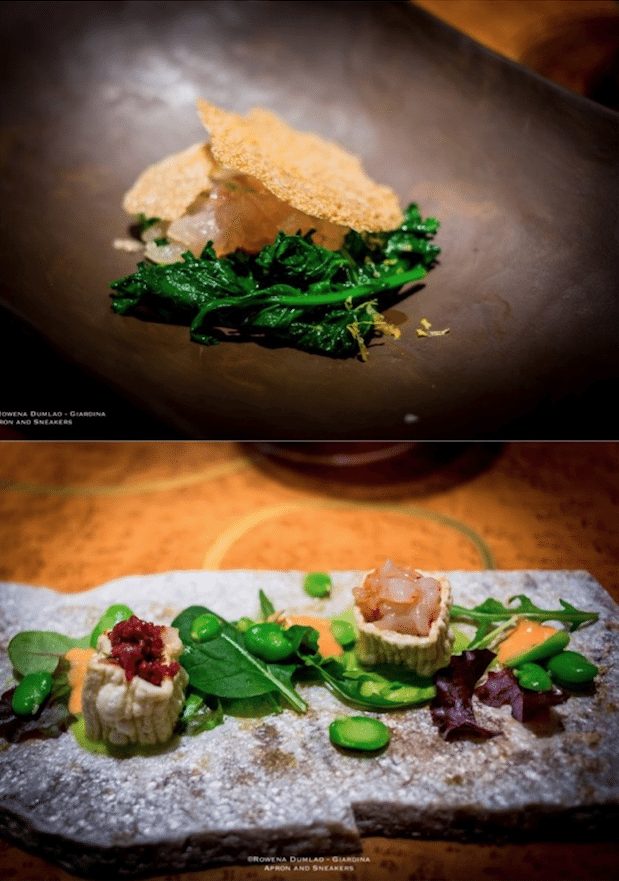 The creativity of Alessandro Mendrini bridged the gap between two diverse periods into one explosion of colors and materials, which incredibly enough includes chewing gum (the statue of artist Maurizio Savini), under one roof. From the stenciled coffered wooden ceiling hangs a massive colorful Murano glass chandelier by Barovier and Tosi that dominates the main room The chewing gum statue of Maurizio Savini hangs over from the wooden ceiling, Marc Quinn's bronze-painted statue resembling Kate Moss, Damien Hirst's Kaleidoscope paintings, the circular metal wall sculpture of Anish Kapoo, the choice of seats from the ball chairs of Eero Aarnio's to Ron Arad's couches, Gaetano Pesce's chairs plus more artworks of artists like Philippe Starck, Marcel Wanders, Ettore Sottsass, Eero Saarinen, Marina Abramovic, Vanessa Beecroft, Alighiero Boetti, Robert Indiana, Piero Manzoni, Takashi Murakami, and Arnaldo Pomodoro.
Byblos Hotel has 59 art design rooms which are all totally unique from each other. There is also a swimming pool, bar, restaurants, Espace Byblos for body care and well-being, and more services for the comfortable stay of its guests. Outdoors, a 20,000 square meter garden is a vast area to explore where there are marble water fountains, an infinity pool, and secular plants that contribute to the splendour of the place.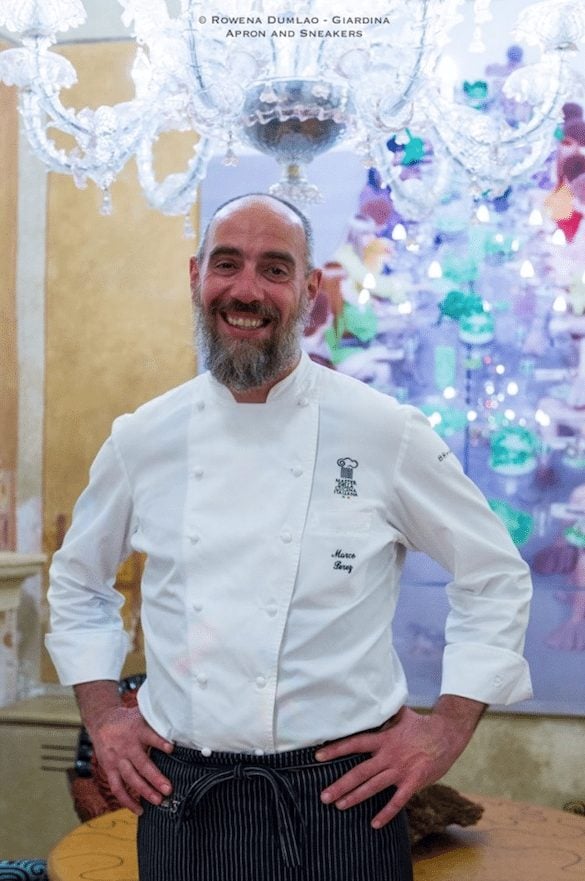 Being in the heart of Valpolicella, a substantial viticultural and gastronomic zone, a restaurant that parallels the excellence in food and wine of the area resides in the hotel. Chef Marco Perez, transplanted from his hometown of Vipiteno in the Dolomite Mountains, creates a sumptuous spread of extremely unique and impressive gastronomic experience at Amistà 33.
Like the rest of the hotel, the restaurant's decors are splashed with colors from more art pieces on white walls. I guess if you are at Byblos Hotel, expect colors and surprises that activate all your senses.
Chef Marco Perez creates dishes according to the availability of the season. Thus, the menu changes along with the aromas and flavors of the food. One thing that remains constant is the quality and the charge of extraordinary creativity and originality because like the surroundings, Marco is able to coequal what Byblos Hotel stands for. With this in mind, especially if you choose the degustazione or the tasting menu, a dining experience at Amistà 33 can become quite emotional. At least for me because that is the only adjective I can give when I am asked how my dinner went.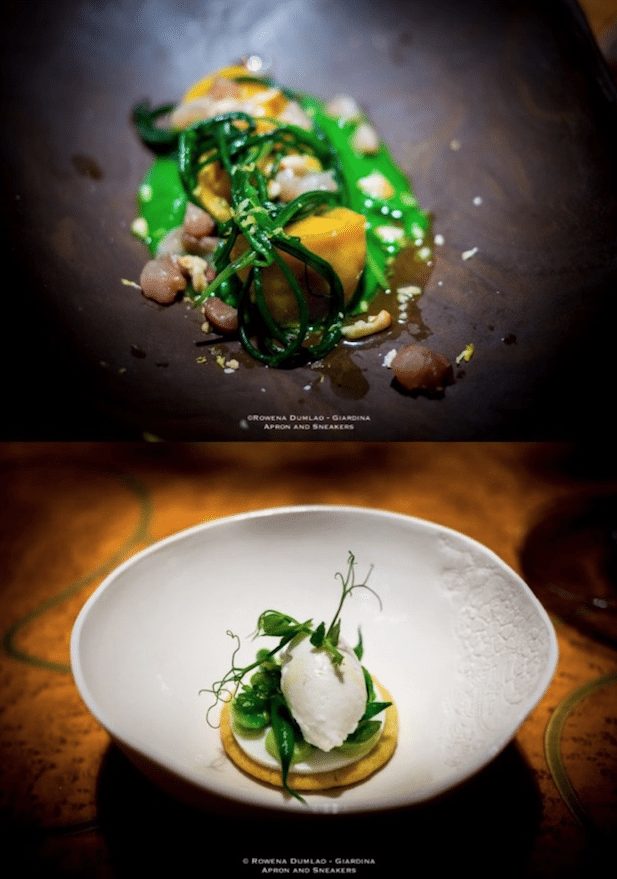 Every dish is an art itself that kindles a great pleasure of appreciating food with all the senses, literally. And do expect the unexpected. Take for instance the "Limonata al Pomidoro" rocket salad and pineapple that came with the chef's startling instructions of not using any utensils, not even the hands. Use what is unexpected – lick it from the plate. No buts because that is the only way to eat it. It's an ice breaker that the chef sends with a wink of fun.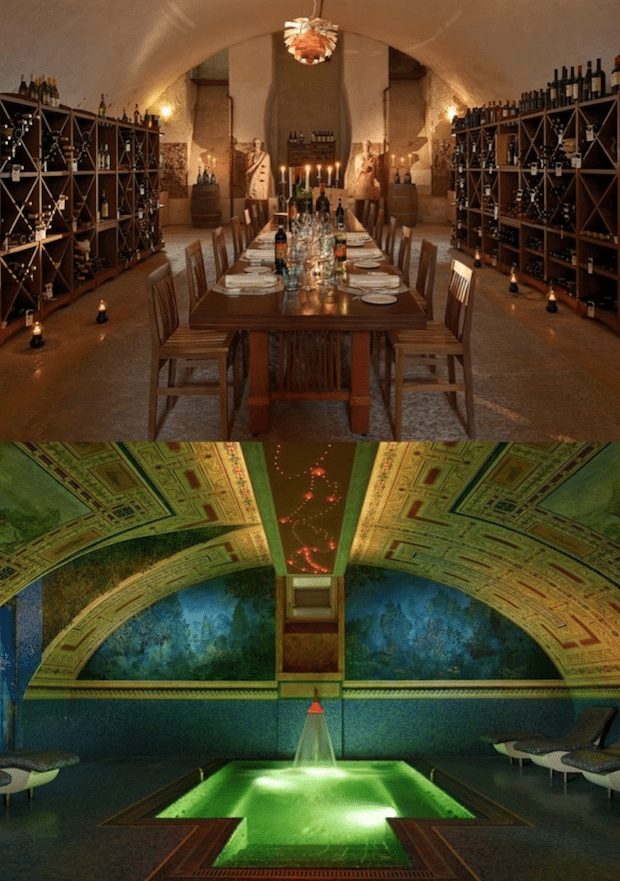 As much as the whole meal is a succession of innovative entries, the very last one holds a visionary depiction of the chef's portrayal of a spring pastry shop where the candied vegetables and ice pops are served on real grass growing on a piece of tree trunk. The menus are seasonal so expect different dishes from what I had but one thing that will definitely not change is the harmonious orchestration of flavors, colors and aromas that Marco puts on his creations.
Prior to Amistà 33, Chef Marco Perez had extensive and valuable experiences both in Italy and abroad. He is not new to the environments of luxury as he served as a chef at the Regency Hyatt in New Delhi, the executive chef of the gourmet restaurant at Four Seasons Hotel in London, and the executive chef at The Park Restaurant in Park Hyatt in Milan. In 2004, he was named as one of the Fifty Emergent Chefs of Italy. Significantly, he has collaborated with 3 Michelin Star Chef Massimiliano Alajmo. Aside from being the Executive Chef of Amistà 33, his expertise doesn't end in the kitchen because he is also a Master Lecturer of Kitchen/Cooking Techniques at the Master della Cucina Italiana. He has also authored a couple of books: "Yogurt Grand Gourmet, La Sostenibile Leggerezza del Gusto" and "Party Food".
BYBLOS ART HOTEL VILLA AMISTÀ
Via Cedrare, 78
37029 Corrubbio di Negrarine, Verona, Italy
Tel: +39 0456855555
Email: reservation@byblosarthotel.com
Restaurant Website: http://www.amista33.it/
Restaurant Opening Hours: Open for dinner. Closed on Sundays and Mondays.
Rowena Dumlao Giardina
Rowena Dumlao - Giardina is the author and photographer of Apron and Sneakers and The Chosen Table. Besides her blog, she's also a recipe developer and a travel writer for other food and travel sites.