The Art of Cheese — Smoked Aged Havarti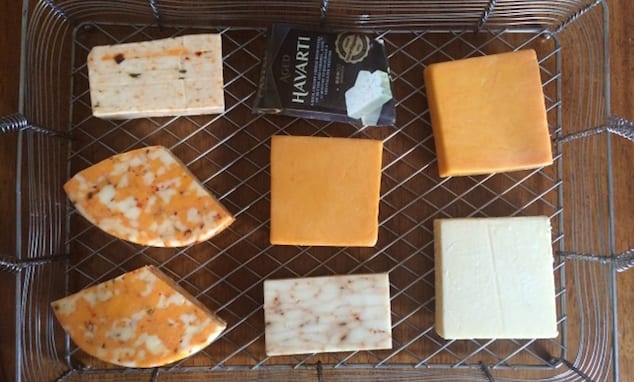 This post is part of "The Art of Cheese", a partnership between Honest Cooking and Castello Cheese.
Smoked cheese creates bold and fun flavors, especially with the rich aged Havarti cheese.
By Stacy Anderson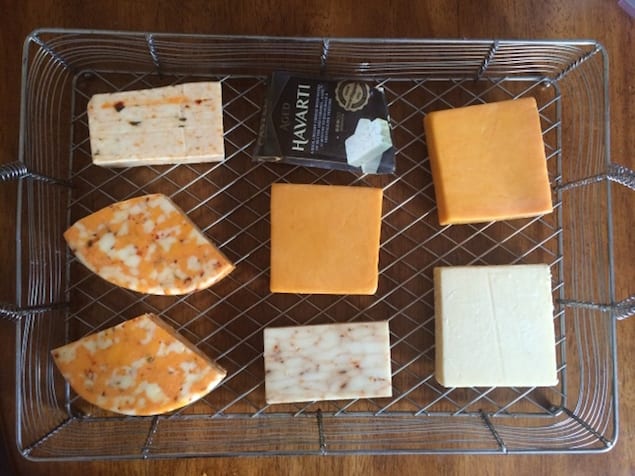 We've cold-smoked cheese before and they've turned out amazing, so when we got a few blocks of Castello's Aged Havarti, we figured we could smoke the heck out of them and make them even better!
We used our smoker to cold-smoke a variety of cheeses, but you can use the supplies to cold-smoke in really any apparatus, including a cardboard box. We chose a few different kinds of cheddar – one block with habanero peppers, one block with chipotle peppers, and a couple regular blocks of both orange and white cheddar. We also used a circle of colby jack with peppers, and the havarti.
Once you have your cheese, you'll use a pellet smoker like this one to cold smoke with BBQ pellets (which you can get in a variety flavors – we used apple). Basically, once you light the pellets, they smolder (just like charcoal) and with your food placed above the pellets, the smoke flavors your food.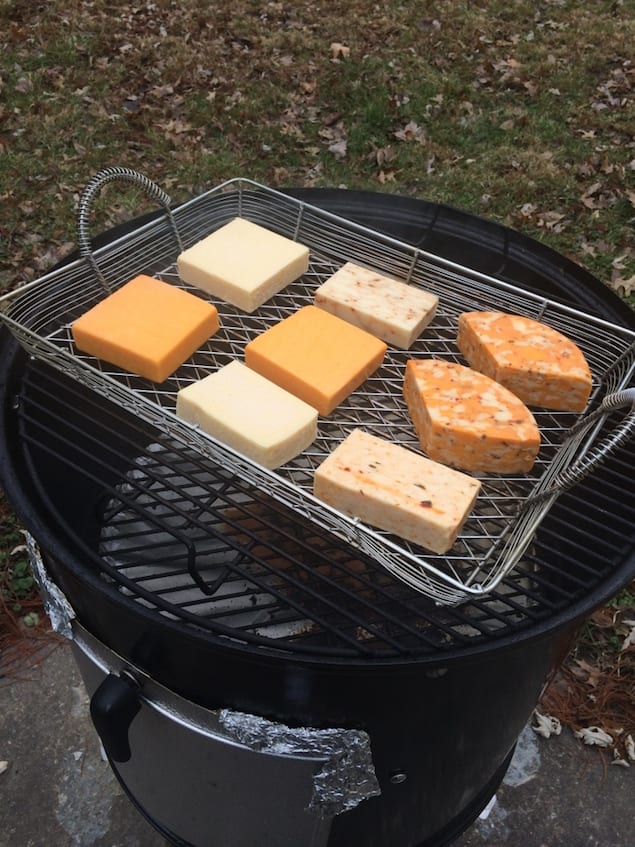 We left some bricks on for about 1.5 hours, and others on for closer to 2.5 hours, to test the strength of the smoke flavor. We left the havarti on for almost the full time – because this was aged havarti, it wasn't as creamy as you might think havarti to be. It was harder and more crumbly, which held up better to a longer smoke.
Last time we smoked cheese, we kept the cheese on for three hours, which resulted in very smoky cheese. We were going for a lighter smoke this time, so kept our time shorter.
Once off, you can see below that some of the cheese has browned a bit on the outside, though not much by any means. Once smoked, the cheese sits at room temperature for about six hours, then gets vacuum-sealed and stored in the fridge for two weeks (at minimum). We tried a few bricks of these cheese this week and they were great – we also tried a brick we had smoked about a year ago (!) and it was out of this world!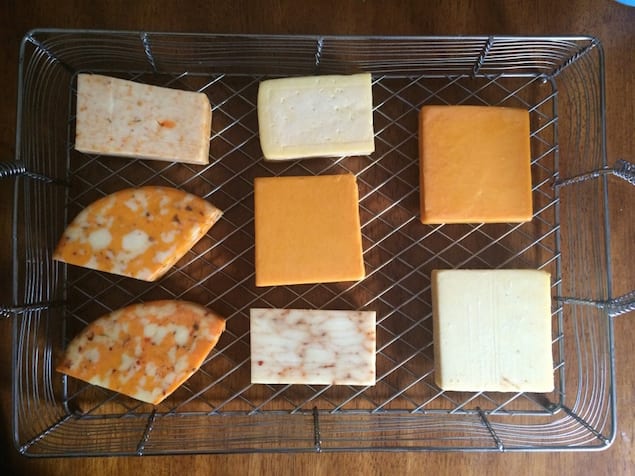 The havarti in particular held the smoke well – not enough to overtake the cheese but just enough to add flavor. Once smoked, this makes for a delicious appetizer or is great melted and cooked into cheese recipes.


Stacy Anderson
Stacy has been writing since she could hold a pencil. She's a beginner at the locavore lifestyle and hopes to help other beginners be more conscious of who grows their food, where it comes from. She has an undergraduate degree in journalism from the University of Michiga and a graduate degree in social work, providing therapy to children with autism.