This post is part of "The Art of Cheese", a partnership between Honest Cooking and Castello Cheese.
Sweet potatoes, spicy chili flakes, and caramel notes from baked Aged Havarti cheese makes this a holiday, and beyond, dish to heap onto your plate before it is gone.
By Asha Pagdiwalla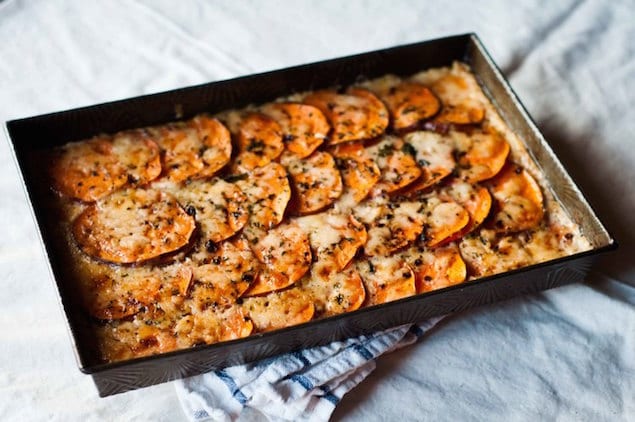 I am sure, you are already planning your menus for Christmas and days around it. Today, I want to make a small suggestion. I merely want to throw in my two-pence if there is a wee bit of space on your table yet.
You see, the reason, I insist is this.
I first made this humble dish for a summer barbecue a couple of months ago. Wait, don't go away. It is not about summer. It's about the dish.. Really. So anyway, it was a small part of a large table but somehow over the course of the few hours, it seemed to slowly swell in size to occupy rather the main stage of the table.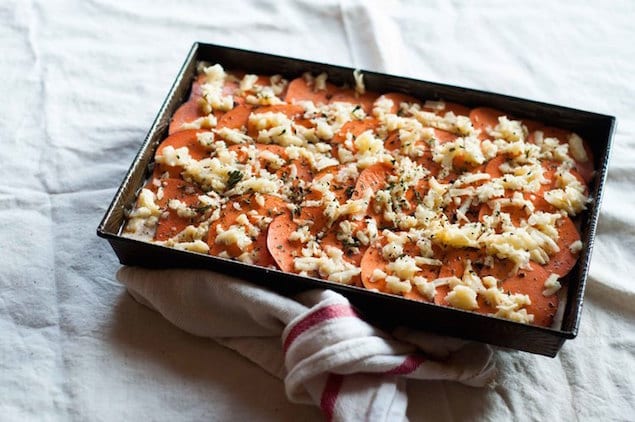 I was fascinated by this almost sorcerous leap to center piece. As the cook, I shrugged off, any 'magic' in all this and simply basked in the glory, of satisfied diners. But, it haunted me. I wanted to see if it was just a alcohol induced hallucination. So, second go it was.
You see, it happened again. Somehow, it managed to steal the spotlight again. This time, I was less self-absorbed and plain out asked what was so more-ish about the dish. As a cook, one is aware of the flavors and how they work. Yet, sometimes, the unexpected success needs some explanation.
See Also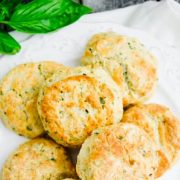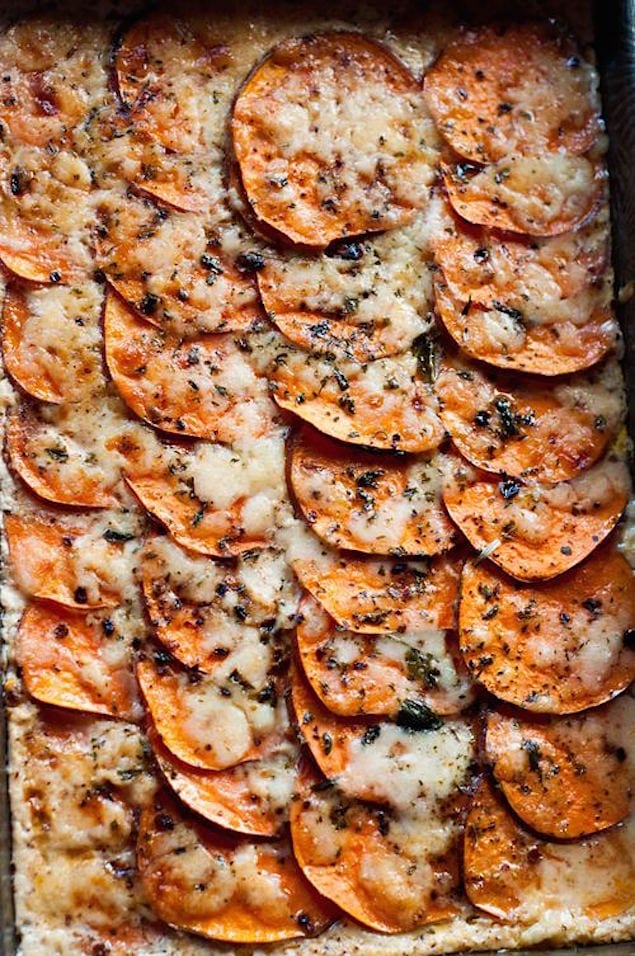 Anyway, the resounding answer to the dish's popularity was the unexpected spicy-sweet flavors in it. I had used aged Havarati Cheese by Castello which has a lovely rounded caramel notes that added a mellow sweetness. As fiery balance I had thrown in a few chili flakes. It was one of those commercial successes – you can never have just one (helping)!
Now, you must wonder about the title. The thing is this. Scalloped Potatoes are a perfect dish for your Holiday table as for the BBQ spread. It adds a lovely luscious note to the meal and makes a beautiful side whether you are serving ham or turkey or aubergine as the main.

The Art of Cheese — Scalloped Sweet Potatoes with Aged Havarti
Sweet potatoes, spicy chili, and caramel notes from baked Havarti cheese makes this a holiday, and beyond, dish to heap onto your plate before it is gone.
Ingredients
6 medium to large sweet potatoes, sliced thin with skin
12 oz Castello Havarati Aged cheese, grated
1 cup heavy cream
6 T butter, melted and cooled
1 egg
2 tsp chili flakes, or more as desired
olive oil, salt and pepper as needed
Instructions
Preheat oven to 350 F.
Whisk together the cream, butter and egg. Season with salt and pepper.
Prepare a baking tray large enough to hold all the potato in three to four layers.
Spread olive oil on the bottom and slides, so the slices don't stick.
Arrange one layer of sweet potatoes in an overlapping fashion.
Pour about a third of the cream-butter mixture to wet the layer.
Drizzle the chili flakes and then sprinkle grated cheese generously.
Repeat for 2-3 more layers finishing with potatoes and no remaining cream.
Prepare the final layer with sprinkled chili and remaining cheese.
Cover and bake for 30 minutes.
Increase heat to 400 F, remove cover and finish browning the top layer, about 10 minutes.
Cool for a touch and serve.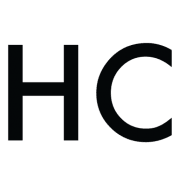 Asha Yoganandan
Asha is the Founder and the Creative Strategist of INK, a digital marketing consultancy focused on food and leisure clients. A key social influencer, she has a reach of over 400K across digital platforms. She edits and publishes NOURISHED magazine, a seasonal and quarterly food magazine with international distribution. She writes an acclaimed blog, Fork Spoon Knife, on food and culinary travel related topics. She pens for and has been featured in The Daily Meal, Redbook Magazine, Spenser Magazine, Huffington Post, Good Food Jobs, Food 52, Mashable among others.