The Art of Cheese — Saucy Havarti Mac and Cheese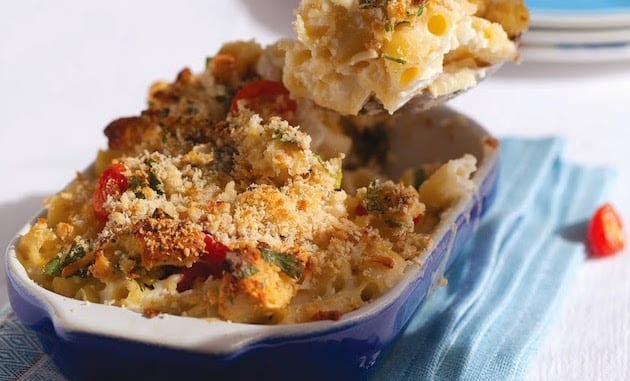 This post is part of "The Art of Cheese", a partnership between Honest Cooking and Castello Cheese.
For an indulgent bowl of cheesy comfort food to ward off winter chills try a gourmet baked macaroni with flavorful aged Havarti cheese.
By Michelle Tchea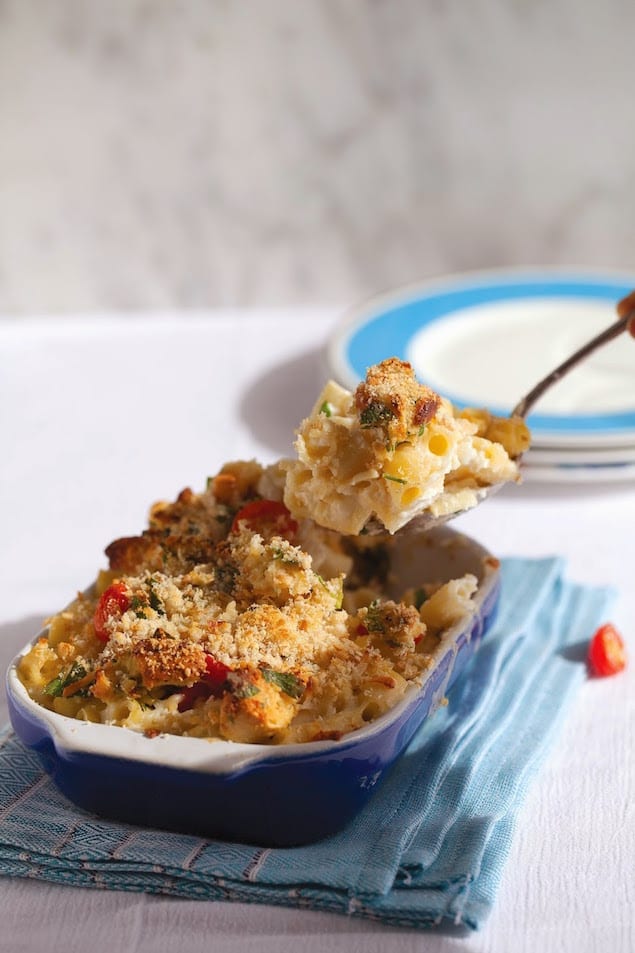 As the weather turns cold, wintery and nasty, it's always rewarding to indulge in comfort food.
There is something inviting about turning on the stove or oven, heating up the house with warmth and enticing the taste buds to eat and be merry.
Everyone has their own rendition of comfort food and for me, it has to be easy, delicious and full of flavor. Drawing inspiration from living in the Alps, the ultimate comfort food has to include cheese.
There is nothing better than burning energy down silky white slopes and returning home to a warm pot of rich, stick-to-your-ribs, Mac N Cheese.
Now we're not talking about commercial yellow stuff mixed through pasta here, it's all about getting a rich flavor of cheese stirred through al dente pasta for the perfect, ultimate dish.
To me, Castello cheese is the ultimate. It's strong, flavorsome and most importantly melts nicely with other ingredients to create the perfect winter warmer.

The Art of Cheese — Saucy Havarti Mac and Cheese
For an indulgent bowl of cheesy comfort food to ward off winter chills try a gourmet baked macaroni with flavorful aged Havarti cheese.
Ingredients
Macaroni 250 g (9 oz)
Egg 1
Milk 250 ml (8 fl oz / 1 cup)
Ground nutmeg a sprinkle
Ground black pepper to taste
Castello Alps Selection Chiantino Cheese 140 g (5 oz) grated + 45 g (11/2 oz), cubed
Castello Havarti cheese 85 g (3 oz), grated
Fresh Mozzarella cheese 85 g (3 oz), pulled by hand
Cherry tomatoes 6, halved
Panko breadcrumbs 150 g (51/3 oz)
Butter 2 Tbsp, cubed
Instructions
Preheat oven to 160?C (325?F).
Bring a large pot of water to the boil. Add macaroni and cook for about 7 minutes. Drain macaroni and reserve about 125 ml (4 fl oz / ½ cup) of the liquid. Set aside.
In another bowl, crack egg into milk. Sprinkle in nutmeg and add a dash of pepper. Add all three cheeses. Stir to combine.
Throw in semi-cooked macaroni and its reserved liquid. Mix evenly.
Pour everything into a lightly greased rectangular baking dish. Top with cherry tomatoes.
Sprinkle breadcrumbs and arrange cubed butter evenly on top.
Bake for 45 minutes to 1 hour, until the top is brown and crusty.
Serve warm.

Michelle Tchea
Michelle Tchea is a 4-time bestselling author. Her books include, Building a Perfect Meal, My Little SoHo Kitchen, Signature Dishes (Australia's Best) and Chefs Collective. Her work can be found in other leading luxury travel and food magazines including Travel+Leisure Asia, SMILE, NUVO Magazine and The Telegraph