This post is part of "The Art of Cheese", a partnership between Honest Cooking and Castello Cheese.
Not only is this vegetable spread versatile in an omelet, on a pizza, or the perfect appetizer topping, so it the buttery Aged Havarti cheese.
By Natalie McLaury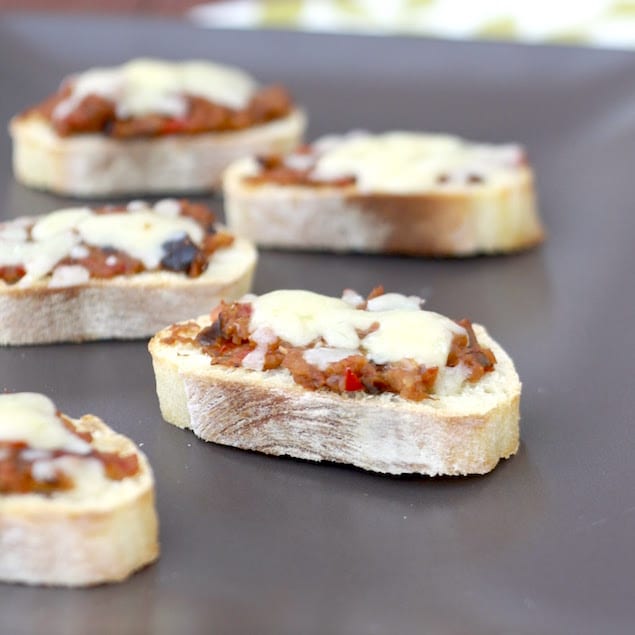 I'm one of those people who has no problem eating the same food over and over again. So long as it's something I like, I'm totally down with leftovers…two, three, even four days in a row! I get that not everyone is that way, however, but I'm going to offer you the best of both worlds today. I'm obsessed with this roasted vegetable puree. It's easy to make (especially if you have a food processor), makes a huge batch, and is healthy to boot!
The spread has proven as versatile as I had hoped. It's excellent inside an omelet, divine as a pizza crust, and as you see here, the perfect topping for crostini. Appetizers don't get much easier than this. Slice and toast bread, top bread with the roasted veggie spread and cheese, and bake until warm and melted.
I stuck with Castello's Aged Havarti, which is quickly becoming one of my favorite cheese. Much like the roasted vegetable spread its paired with here, havarti is totally multifunctional. I've broken away from always using mozzarella on pizza and find the buttery havarti adds a unique flavor element. I love what the cheese does when pressed inside two pieces of bread in my panini press. Of course it goes without saying that I don't mind it sliced and eaten with crackers, salami, and wine!
See Also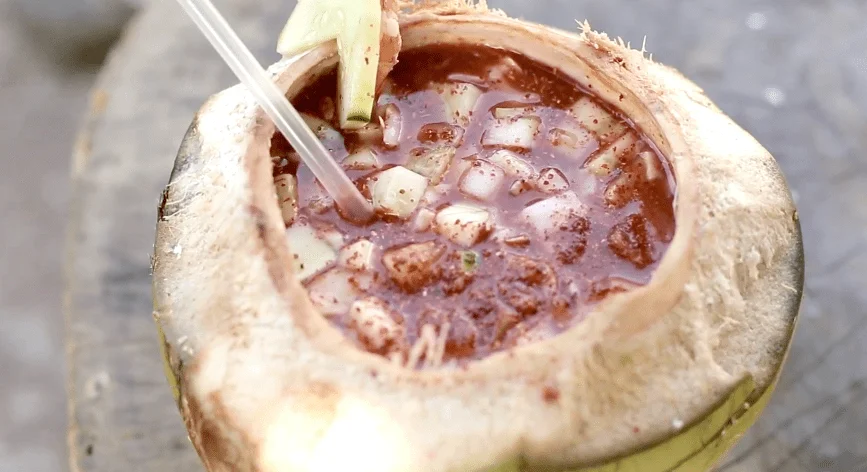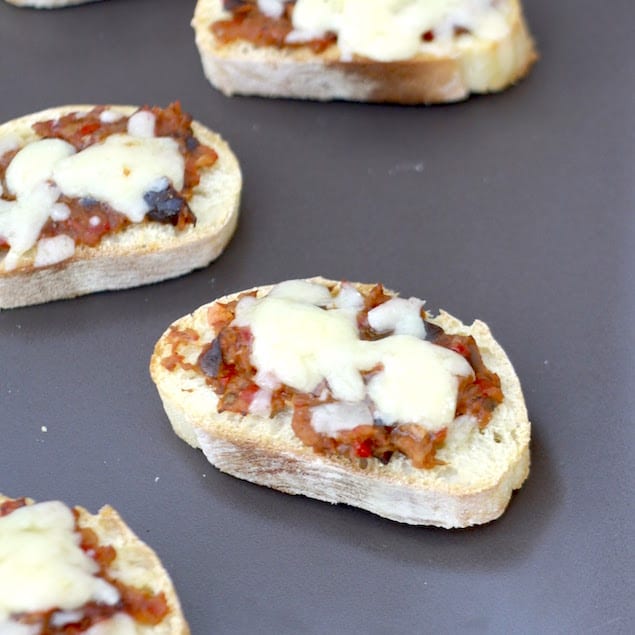 Whip up some vegetable spread, pick up some havarti, and let creativity fly free!

The Art of Cheese — Roasted Vegetable and Aged Havarti Crostini
Not only is this vegetable spread versatile in an omelet, on a pizza, or the perfect appetizer topping, so it the buttery Aged Havarti cheese. The spread recipe is adapted from Ina Garten
Ingredients
1 medium eggplant
2 red bell peppers, seeded
1 red onion, peeled
2 garlic cloves, minced
3 tbsp olive oil
1½ tsp kosher salt
½ tsp freshly ground black pepper
1 tbsp tomato paste
1 baguette, thinly sliced
4 oz shredded Havarti
Instructions
To make the roasted vegetable spread, preheat oven to 400F. Cut the eggplant, bell peppers, and onion into 1-inch pieces. Toss with olive oil, garlic, salt, and pepper. Spread on a foil-lined baking sheet and roast for 45 minutes, until vegetables are lightly browned and soft (toss once during cooking).
Allow vegetables to cool slightly before pulsing in a food processor with tomato paste, pulsing to blend to desired level of smoothness. Season with salt and pepper, as needed. *Roasted vegetable spread can be made several days ahead of time. Store in an airtight container in the fridge.
To make the crostini, line a baking sheet with foil. Place sliced bread on prepared baking sheet and bake at 400F for 10-12 minutes, until golden and toasted. Remove from oven and top each with roasted vegetable spread. Sprinkle with cheese and return to oven for 3-5 minutes, until cheese is melted. Serve immediately or at room temperature.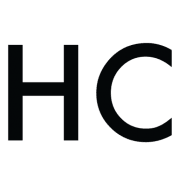 Natalie McLaury
Natalie McLaury is a St Louis based food writer with a passion for real food and experimenting in the kitchen. Her cooking ranges from healthy three course meals to decadent desserts, and she shares many of her food tips and recipes on her successful The Sweets Life blog . As an avid runner and fitness expert, she also gives the occasional tips on how to combine a serious interest in health with a sweet tooth.