The Art of Cheese — Macaroni with Aged Havarti and Mesquite Smoked Ribs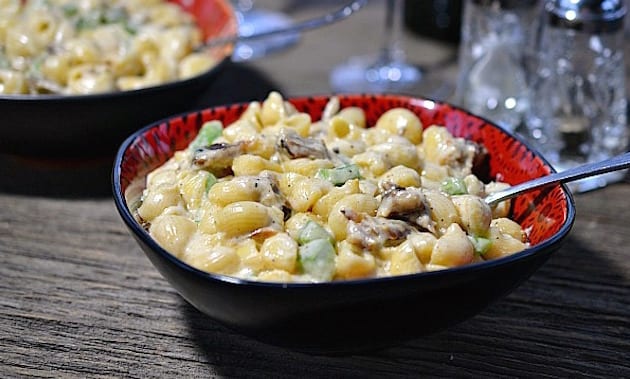 This post is part of "The Art of Cheese", a partnership between Honest Cooking and Castello Cheese.
Slow cooked, smoked ribs are complimented by macaroni made with aged Havarti for a rich, but still balanced dish that is sure to fill and satisfy.
By Terra Baltosiewich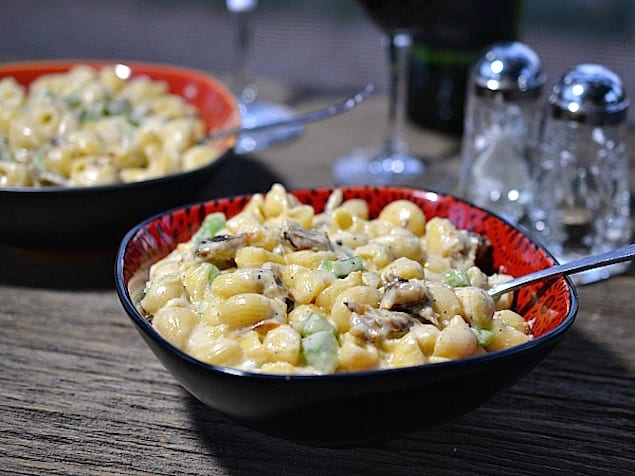 A post about cheese always makes us happy- BUT this is not just any cheese, it's the gorgeous Aged Havarti from Castello. Each bite has a burst of flavor that pleases the palette. The little pieces of crystalline texture in the Aged Havarti make the bite that much more enjoyable.
Since cheese is a favorite, AND mac n'cheese is a top food choice, the Aged Havarti was added to a very special recipe that even included some wood smoked ribs. Who wants a big bowl of Havarti Mac n'Cheese with Mesquite Smoked Baby Back Ribs?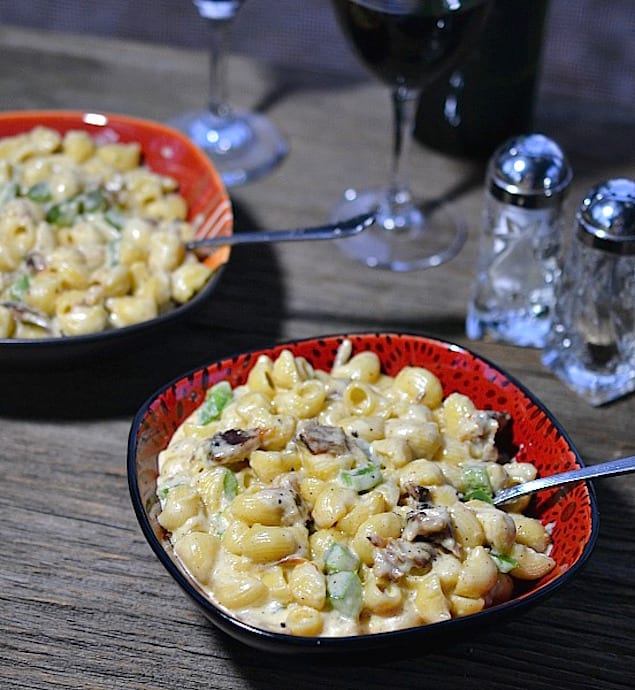 This recipe idea was beyond delicious. Each flavor included in the ribs will enhance the flavor of the mac n'cheese. You will notice there is not a lot added to the mac n'cheese recipe, because it is best to not take away from the Havarti and rib flavors.
This recipe will take longer to make, so plan ahead. With any wood smoking process, the meat is always cooked low and slow. Another way to look at low and slow: you are adding that much more love and flavor to your recipe. The Havarti was a perfect complement to this recipe. The cheese has a flavor that is not too strong, and keeps all the flavors balanced with each bite.

The Art of Cheese — Macaroni with Aged Havarti and Mesquite Smoked Ribs
Slow cooked, smoked ribs are complimented by macaroni made with aged Havarti for a rich, but still balanced dish that is sure to fill and satisfy.
Author:
Terra Baltosiewich
Ingredients
For Ribs:
1 rack of ribs
Yellow mustard
¼ cup salt
¼ cup dark brown sugar
¼ cup paprika
3 Tbsp black pepper
1 Tbsp garlic powder
1 Tbsp dried onion flakes
½ to 1 tsp cayenne
½ tsp celery seed
For Mac n'Cheese:
14 oz of Castello Aged Havarti, shredded (should make 4 cups)
4Tbsp salted butter
4 Tbsp all-purpose flour
4 cups heavy cream
1 lb box of pipette noodles, boiled first
1 medium bell pepper, diced (optional)
¼ tsp nutmeg
½ tsp garlic powder
2 cups wood smoked ribs, diced
Instructions
For Ribs: In small bowl, mix together salt, dark brown sugar, paprika, black pepper, garlic powder, dried onion flakes, cayenne, and celery seed. Sit aside.
Let rack of ribs sit out at room temperature for at least 30 minutes before prepping. When ready to prep, with a piece of paper towel, carefully pull membrane off back of ribs on bone area. Smother ribs with yellow mustard. Then liberally add rub mixture to both sides of the ribs.
Place rack of ribs on smoker, and let them cook low and slow. You want the final temperature of the ribs to be 165 degrees F.
Let ribs sit for 30 minutes after cooking, then dice and sit aside.
For Mac n'Cheese: In large stock pot, bring water to boil and boil noodles. Drain and sit aside.
In large stock pot, or Dutch oven, turn burner to medium high and warm pan. Add butter to melt down, then add flour to make your roux. Stir roux until golden brown about 1 minute, then add heavy cream and let sauce thicken. Let sauce cook on medium heat for about five minutes, or until the sauce leaves a film on spoon.
Next, add shredded cheese, bell pepper, nutmeg, and garlic powder. Stir continuously to melt cheese completely.
Last, add diced ribs and noodles, and stir together.

Terra Baltosiewich
Terra is the author of the food blog "CafeTerraBlog." She shares healthy recipes, along with a few "unhealthy" treats. Not only is she a food blogger, she is also a romance author. In each romance book she shares recipes made by the characters, you can find out more about her romance books at TerraKelly.com. She and her husband live in Charlotte, NC with two cats and a dog that loves leftovers.