When it comes to beautiful desserts, there is nothing like a multi layered parfait. This recipe uses apple sauce, coconut yogurt and lots of other flavorful ingredients to be an absolute winner.
As you might have noticed from my Facebook and Instagram, I am slightly obsessed with coconut yogurt and with making my own carob nutella … so towering these two ingredients in a delicious yet healthy parfait enriched with a hint of Austrian apple strudel was a temptation I couldn't resists.
When you have guests and need to whip up a quick dessert that also has that jaw dropping effect which makes us giggle, a beautifully layered parfait is the way to go. You can get fancy in the presentation and chose eclectic glasses (I love the little grappa shot glasses) or add colorful toppings like berries or a sprinkle of superfood powders…
Since I love the combination of apple sauce and coconut yogurt, I decided to use these two flavors as the main base of my parfait. And to make plain apple sauce taste more exciting, I opted to brighten it up with a strudel type of flavor that I achieved simply by adding some raisins, maca powder and a bit of maple syrup.
While this parfaits take only a few minutes to make, they require to be refrigerated for quite some time. In fact, while sitting in the fridge, the coconut yogurt and nutella thicken, the coconut flake layer hardens and all the ingredients in the apple sauce layer settle down creating the perfect apple strudel sensation.
You will love this one!!
This recipe is pretty much suitable for any type of food allergies as it's free from gluten and grains, it's nut and soy free and it has no dairy as well. And if you scroll to the bottom of the recipe, you'll find a variation to keep the parfait AIP too.
Print
For the Coconut Yogurt Layer

4 tbsp

Coconut Yogurt
For the Apple Sauce Layer

4 tbsp

Unsweetened Apple Sauce

2 tsp

Raisins

1 tsp

Maca Powder (optional)

1 tsp

Organic Maple Syrup
For the Maple Coconut Flake Layer

4 tbsp

shredded Coconut Flakes

2 tsp

Organic Maple Syrup
For the Nutella Layer

2 tbsp

Carob Powder

4 tbsp

Coconut Milk

2 tsp

Cacao Powder
For the Toppings

2

Strawberries

10

gr 100% Dark Chocolate (shaved)

2

dried Figs
Instructions
Start by preparing the carob Nutella. Combine carob and cacao powder in a small bowl, add in the coconut milk little by little and mix well in order to prevent the formation of lumps.
Prepare the Apple Sauce Layer by mixing maca and apple sauce in a bowl.
In a separate bowl, combine coconut flakes and maple syrup and mix well.
Take 4 digestif glasses (similar to the ones you see in the photos) and start creating layers with one tbsp of carob nutella on the bottom, one tbsp of maple coconut flakes, one tbsp of seasoned apple sauce and one tbsp of coconut yogurt.
Refrigerate your parfaits for at least 4 hours and before serving, decorate them with thinly sliced dried figs, strawberries and shaved dark chocolate like you see in the photos.
Enjoy!
AIP VARIATION
To keep this parfait AIP, omit cacao powder, maple syrup and chocolate and you have a dessert suitable for those who are following the Auto Immune Protocol diet.
See Also
Now that you are done and your parfait is sitting in the fridge, let me have your thoughts by leaving a comment below.
What are the best layer combinations to create a stunning healthy parfait?
What are your favorite ways to style and decorate a parfait?
I would love to hear your ideas as I am always looking for inspiration and new ways to serve food!
Thanks for reading and I will catch you next time!!
Ambra
PS: If you want to take a look at some more Chilled Delights like this one, get a copy of my "Healthy Italian Desserts Made Simple" where I dedicated a whole chapter to this awesome categories of desserts!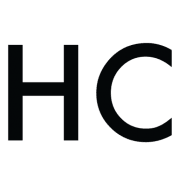 Ambra Torelli
Born and raised in Italy, Ambra is a healthy recipe developer, food and travel writer with a passion for healthy living and wellness. She is the founder of 'Little Bites of Beauty" and the author of the cookbooks "Healthy Italian Desserts Made Simple" and "The AIP Italian Cookbook". She shares her daily food & travel adventures on her Instagram @LittleBitesofBeauty