Try these sweet, seasonal treats for a grab-and-go breakfast that will brighten your morning.
By Rochelle Ramos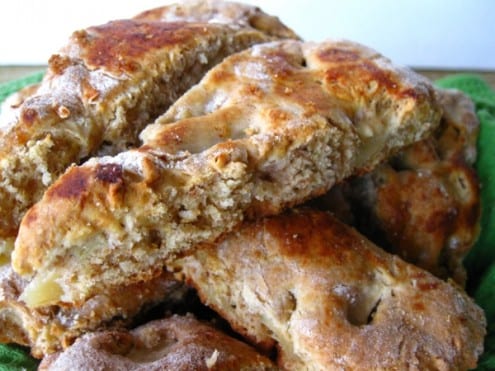 Apple Scones
Try these sweet, seasonal treats for a grab-and-go breakfast that will brighten your morning.
Ingredients
2 cups flour, half whole wheat and half unbleached all purpose
¼ cup sugar
1 tablespoon baking powder
½ teaspoon baking soda
½ teaspoon salt
½ cup butter, cold and cut into pieces
1 teaspoon cinnamon
3 apples, peeled and cut into small pieces
1 egg
½ cup milk
1 teaspoon lemon juice
1 teaspoon brown sugar
Instructions
In a bowl mix flour, sugar, baking powder, baking soda, ¾ of the cinnamon and salt. Add in butter. Using your hands break the butter up into the dry ingredients until it makes a sandy texture (takes about 5 minutes). Add in the apple pieces and mix well.
In another bowl beat the egg, milk and lemon juice together. Pour a little at a time into the dry ingredients and mix before adding in more. It will make a very wet dough. Turn it out onto a floured surface and knead about 4 or 5 times. Using your hands, pat out the dough into a round circle about ½ inch thick.
Take out a round baking sheet (pizza pan) and pour about ½ tablespoon of oil on it. Using a napkin, spread the oil around on the pan so it's nice and oiled but not overly so. Because I used a cutting board to knead and spread my dough out onto, I took the pizza sheet and turned it on top of the dough. Sliding one hand under the cutting board and the other on top of the pizza sheet, flip it over so the pizza pan is on the bottom. Gently lift the cutting board off the dough and pat out the dough again. Take a knife and cut the dough like a pizza to make about 16 scones.
Sprinkle brown sugar and the rest of the cinnamon on top of the scones and put in a preheated oven at 400F for about 15- 20 minutes or until the top is golden brown.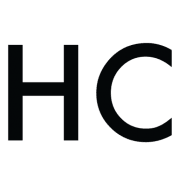 Rochelle Ramos
Rochelle is an Americana cooking, eating, photographing and writing in Portugal. She has a love for real food and learning to make it from scratch. As a new expat, she is slowly learning to speak the language and will soon be able to order more than just a café and pastel de nata from the local pastelaria.